8 Benefits of Website Monetization Platforms
Since creating content consistently is a difficult job in itself, many publishers reach out to website monetization platforms to take care of their monetization efforts.
Here are 8 primary benefits why it's worth partnering up with a publisher monetization platform.
Let's start!
1. Ad Revenue Optimization
When it comes to making money online through website monetization, the aim should always be to sell your ad space at the highest possible price, right?
Header bidding is precisely how this can be achieved. It offers your ad inventory to a larger pool of buyers simultaneously, thus increasing your ad revenue.
There are two ways to obtain header bidding technology:
1. Build it in-house.
2. Partner up with a monetization company, like Setupad.
Building your own header bidding setup can be costly and time-consuming. In addition, you'd need to secure partnerships with premium demand partners (SSPs, ad exchanges), which may not be possible for small and medium-sized publishers.
Are you prepared to create tags, set price floors, and implement blocklists? And, repeat this process in 30 different interfaces? Even the most minor tasks can take months.
Not with Setupad Self Serve! It's a perfect entry in the world of heading bidding if you already have existing GAM account and direct SSP connections. This solution will give you access to a header bidding interface, enterprise-grade management, and analytics tools.
If, however, you'd like to benefit from a personalized approach, consultations and debugging, just choose a regular partnership with a website monetization platform. That way, you'll access the most advanced header bidding technology in a few days while the skilled team will take care of all the optimizations.
2. Technical Expertise
Most digital publishers don't have extensive IT or AdOps teams. Lack of technical expertise is one of the main risks publishers face when starting to monetize websites.
For example, incorrectly inserted tags may result in ads not showing, appearing cropped, or breaking the user interface.
Example of incorrectly inserted ad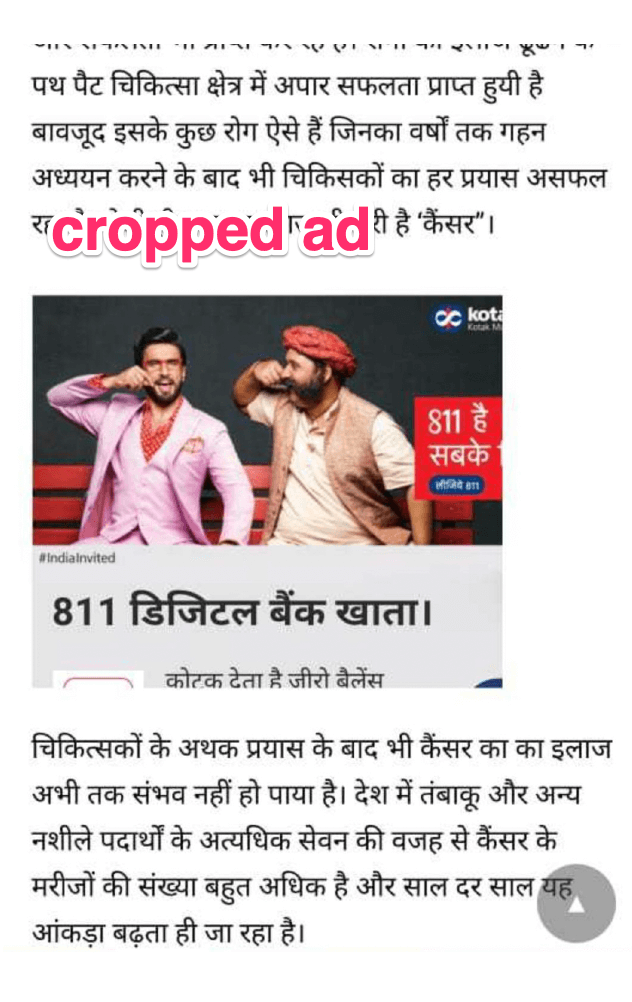 A website monetization platform will take care of any technical problems and make sure you're prepared for the industry updates and new regulations.
Read our client testimonial about his experience with our technical support team.
Founder of CuteStockFootage.com, says: "After two years of successful collaboration with Setupad, they have shown excellent consultancy guidance. Their developers have directly helped me with banner implementation on my custom made website. As well as they have helped me to fix some not tech-related problems of GUI*."
*GUI– graphical user interface
Source: CuteStockFootage.com – 40% Ad Revenue Uplift | Case Study
3. Overall Support
Besides gaining access to advanced technology, every client–big or small–will have a dedicated Account Manager assigned to him.
An Account Manager will help you with tag insertion, choosing the right ad sizes and placements, and dealing with any issues during the partnership.
Setupad believes that humans are best equipped to address the clients' needs, so we don't use robots or automatic reply systems.
4. Best-Performing Ad Formats and Placements
To reach the best result from website monetization, it's essential to fully assess a website and choose the best-performing ad sizes, placements and formats.
For example, websites with scrollable content will benefit from ad placements with high ad viewability and eCPM rates, such as sticky and anchor ads. A monetization platform will evaluate your website to determine the optimal solution for you.
In the example below you can see a 970×90 anchor billboard ad.
Another benefit of a website monetization platform is a wide choice of digital ad formats, like the instream video widget for desktop and mobile, to keep users longer on your website.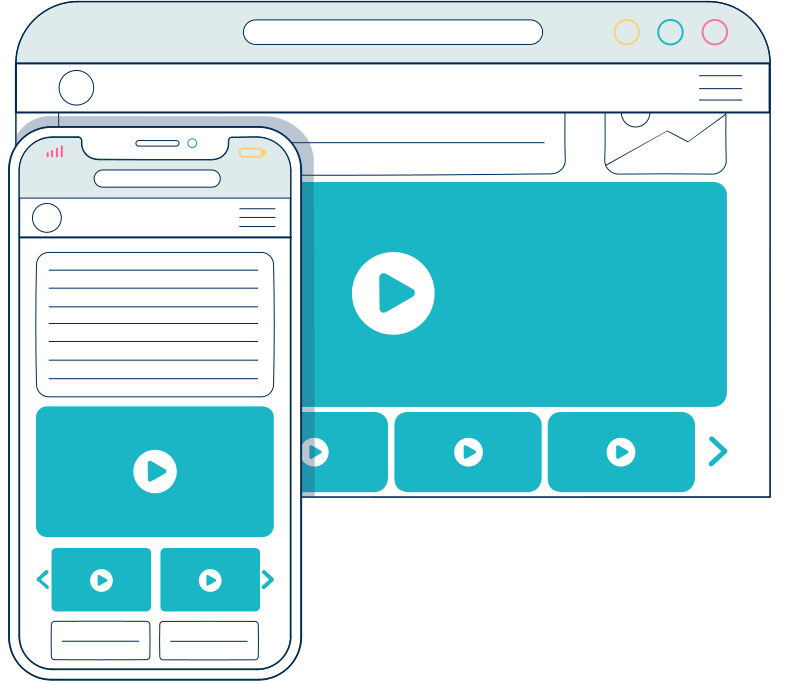 It's also important to establish a balance between ads and content to have the best user experience.
Related article: eCPM, rCPM and Fill Rate | Important Monetization Metrics
5. Anti-Malvertising
In 2020, ad fraud cost the global advertising industry $35 bln, and the figure is expected to reach $50 bln by 2025.
Not only is malvertising responsible for publishers' ad revenue loss, but it also leads to a poor user experience since bad ads slow down your page on average by 34.4%.
Hence, protection from malvertising attacks is one of the main advantages of website monetization.
Setupad is powered by the strongest anti-malvertising software. We offer our publishers an extra layer of security when it comes to low-quality ads, auto redirects, and pop-ups.
Our Google Chrome extension allows you to report unwanted ads in real time.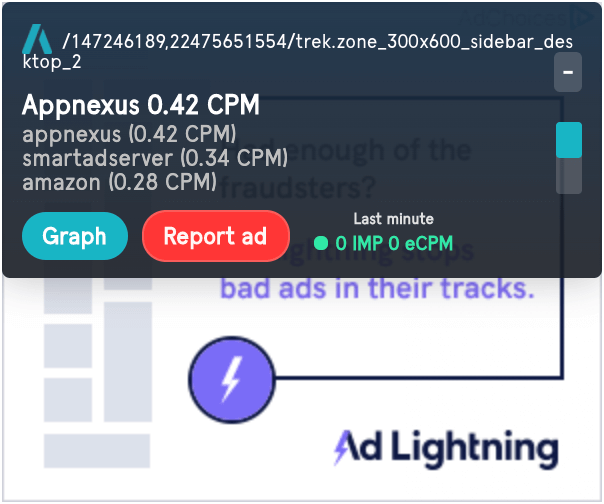 With Setupad, publishers don't have to worry about ad revenue losses, increased page latency, and losing their brand reputation due to low-quality ads.
6. Ad Refresh
Ad refresh is a practice of refreshing already displayed ads for active users without refreshing the page itself. It allows publishers to generate extra ad revenue per session.
However, the trick with ad refresh is only refreshing the viewable ad impressions. Therefore, a good ad refresh algorithm takes into account user behavior. It refreshes ads only when it benefits the publisher without decreasing the average CTR.
Setupad's smart refresh, or Viewable Bid Optimization, does exactly that. By choosing Setupad as your monetization partner, this solution will be offered by default.
Ad refresh is also why website monetization platforms might be referred to as AdSense alternatives since Google AdSense doesn't have an ad refresh.
Related Article: Google AdSense or Monetization Platforms | How To Choose?
7. Analytics and Reporting
One of the most important things for website monetization is continuously tracking and optimizing results.
Setupad's advanced reporting dashboard features real-time monetization, performance, and audience data for maximum granularity.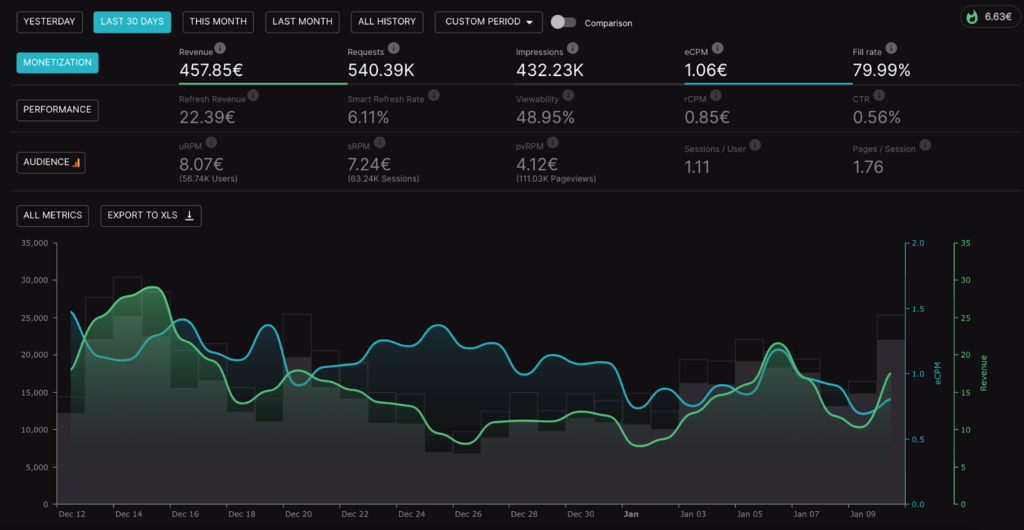 In addition, with our ad revenue calculator, or the Website Yield Formula, you can see the relationship between different variables, like ads per page and number of sessions per user, to estimate your earnings.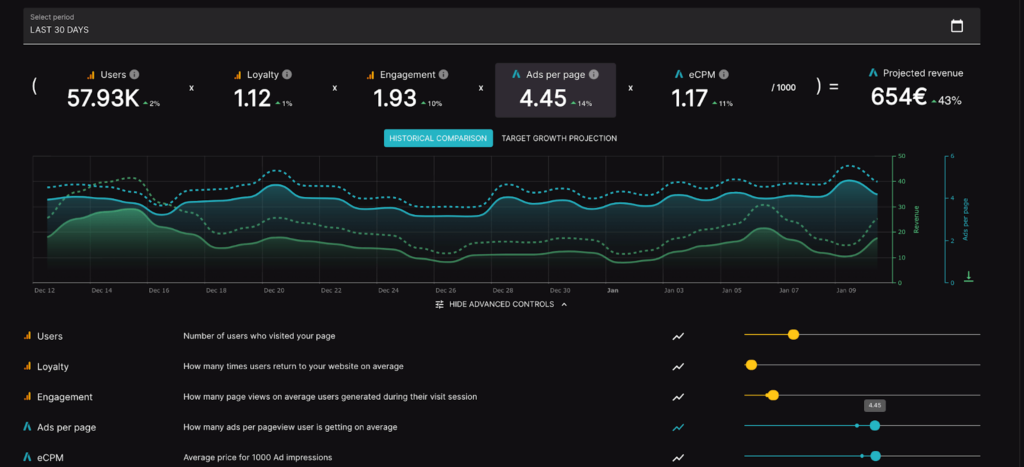 8. Time and Cost-Efficiency
By handling time-consuming tasks, monetization platforms enable publishers to regain precious time for their true calling–creating quality content.
It is also far more cost-efficient to pay your monetization partner a small monthly fee than to cover the costs of managing a dedicated AdOps team.
Large publishers with significant direct campaigns can outsource Setupad's Prebid. Those publishers will be able to optimize direct campaigns with programmatic demand, which would decrease the costs of building such a solution in-house by at least 90%.
Conclusion
One of the best ways to monetize your website is to partner up with a website monetization platform with a proven track record and expertise.
Sign up with Setupad and start seeing tangible results in no time!