Blog Monitoring – What Is It and How To Make It Work
Blog monitoring is one of the most important strategies to make sure your content performs well across different channels. This is especially important if you're willing to earn profit from website monetization.
Blog monitoring is not only relevant but also genuinely impactful in helping you review and understand the progress of your website, blog, or social media campaigns and systematically receive results.
In this article, we will explain what blog monitoring is, its importance, and how you can do it.
What is Blog Monitoring?
Blog monitoring is a process that allows you to see what is happening with and working for your blog or website, how your brand is represented in social media, the public eye, and much more.
As a publisher who regularly creates content, you must monitor how different voices on the internet perceive your brand. As you continue to scale your blog content, keep tabs on how your articles perform organically alongside any other forms of traffic, including email marketing, social media, and more. Not only is this important for your better SEO performance, but also for your brand reputation as a publisher.
9 Main Blog Monitoring Features
The image below shows that the top 3 blog monitoring features among 170 blog monitoring providers analyzed were:
SSL certificate expiration monitoring;
phrase matching;
page speed monitoring.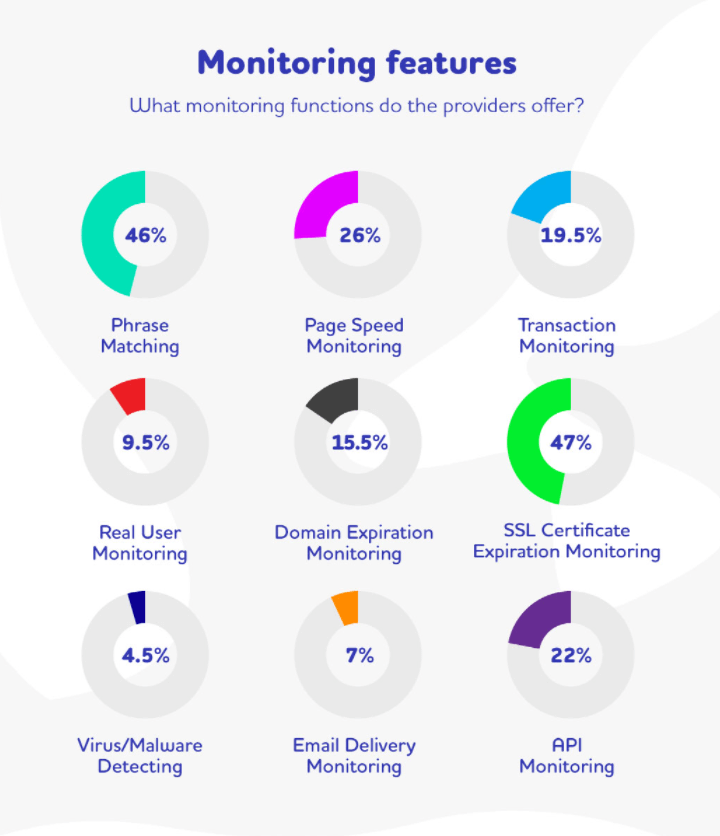 Source: Supermonitoring
Blog monitoring keeps you updated and allows you to take action immediately if something goes wrong with your website or blog. It also enables you to become more organized and in charge of your brand presence and image online.
There are two ways how you can do blog monitoring:
Choosing a third-party monitoring site.
Choosing a monitoring tool.
Blog Monitoring Sites
If blog monitoring sounds too complicated and time-consuming, third-party monitoring sites can be very handy.
With third-party blog monitoring sites, you can keep track of various website elements, such as server monitoring, page speed monitoring, and more. These sites provide detailed performance reports about your website and users.
They also compare website performance for different browsers as seen from the image below. You can instantly compare the performance of your website on different browsers, like Google Chrome, Firefox, or Safari.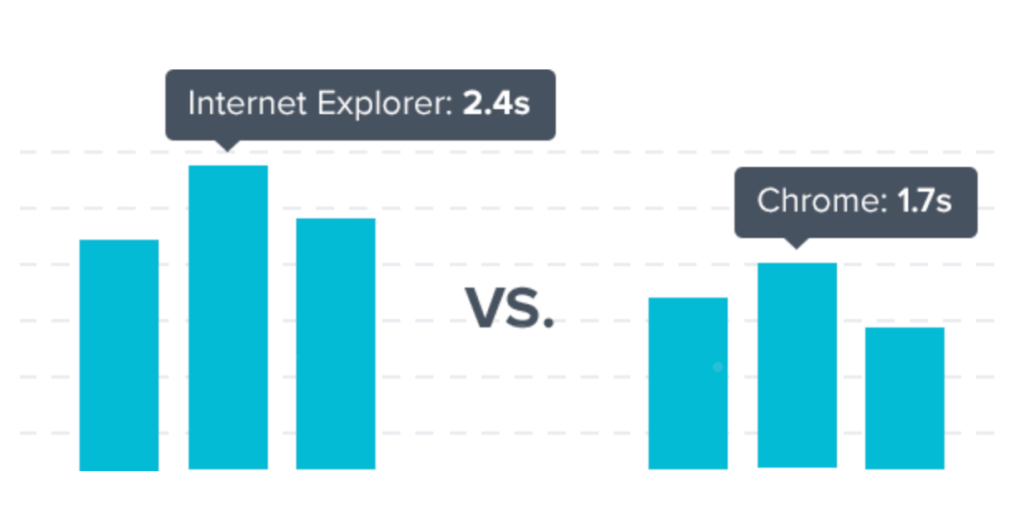 Here are some of the best third-party monitoring sites:
Uptrends
LogicMonitor
New Relic
Uptrends is a website monitoring solution with more than 162 testing locations worldwide. Publishers can easily access their historical website performance data, while the instant alerting system makes it easy to spot and solve errors.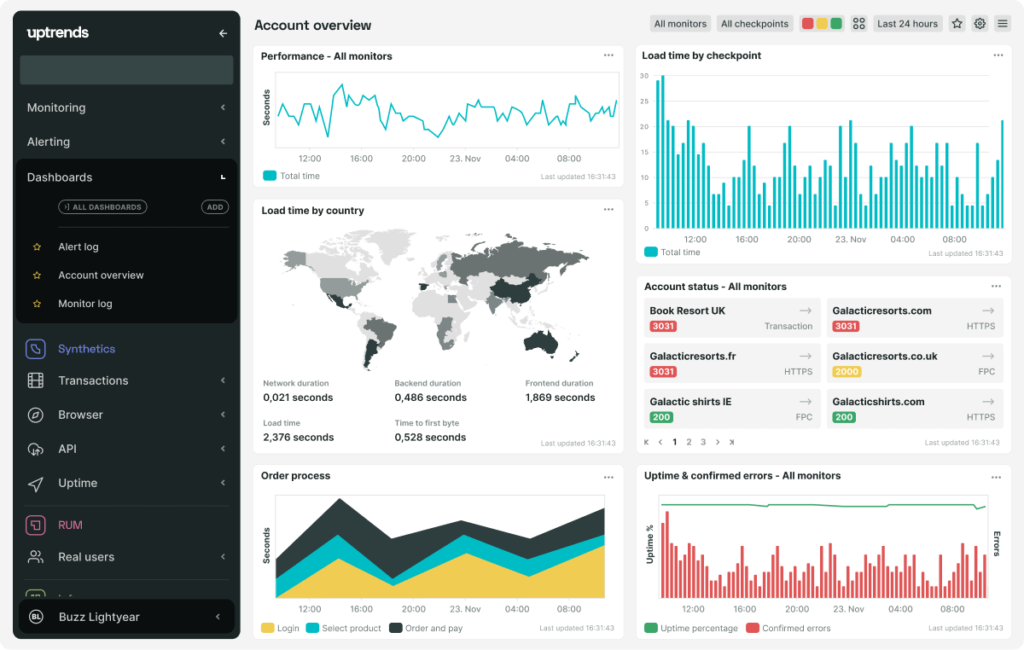 LogicMonitor is a highly customizable SaaS-based platform that offers unlimited monitoring options for complex multi-cloud and hybrid enterprise infrastructures. Interactive dashboards and API integrations allow for granular reporting and effective KPIs measurement.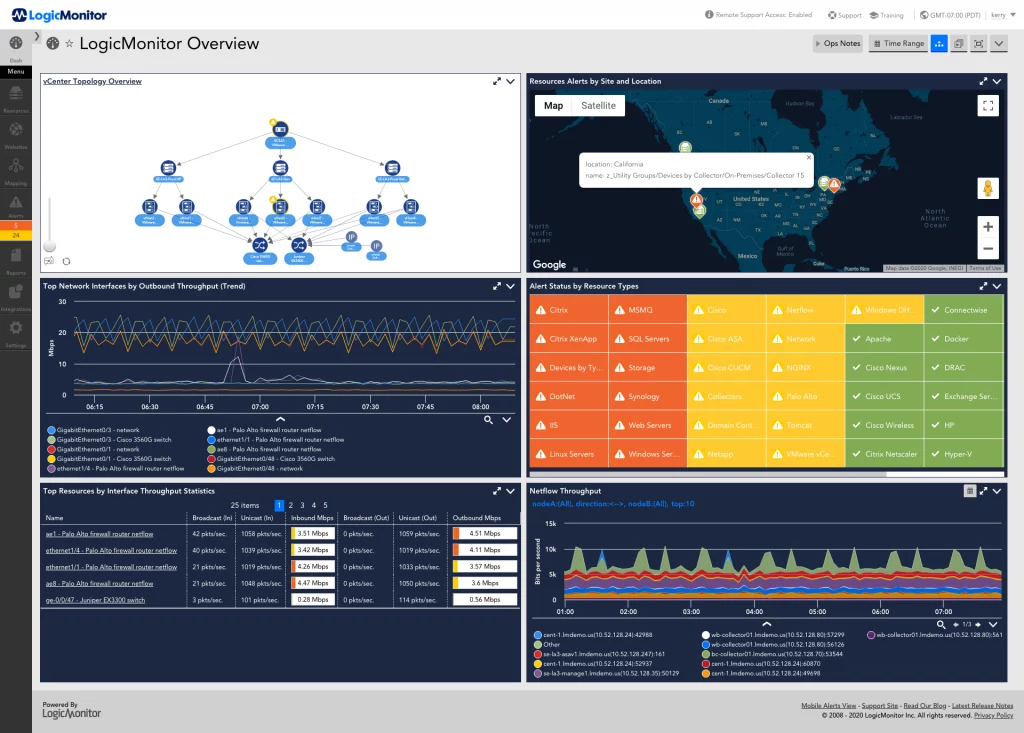 New Relic is a cloud-based platform that offers many capabilities such as application monitoring, distributed tracking, and remote debugging. Its advanced prediction system allows it to forecast and avoid website health issues.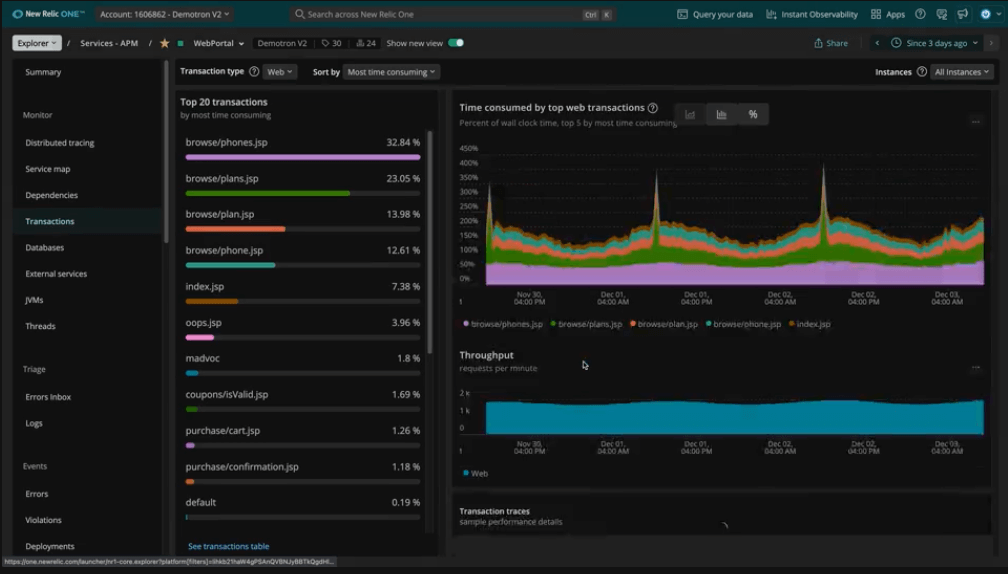 And if you would like to monitor all your links, like backlinks, from one place, you can choose ClickMeter.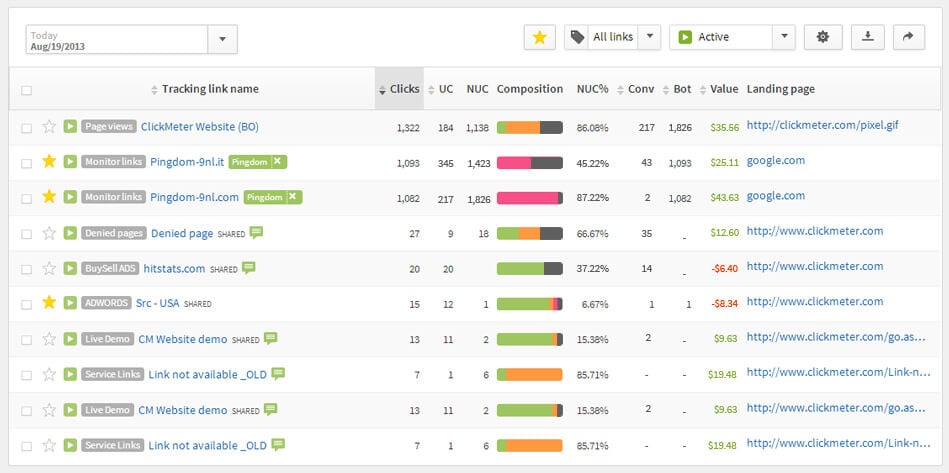 Blog monitoring sites usually offer a dashboard and provide results from different categories, such as information about your competition, sites that your blog articles or press releases have appeared in, website health, and more.
Some sites even provide real-time alerting capabilities. For example, you can receive notifications or alerts regarding a broken URL.

Source: OhDear
Blog Monitoring Tools
Several monitoring tools can help you if you decide to conduct blog monitoring yourself. 
Today's blog and website monitoring tools work as full-fledged services and provide rich interfaces with critical website metrics, like site traffic, page latency, website health, and other things.
Social media monitoring platforms like Hootsuite can also be helpful if you want to keep a detailed record of your brand and automate your content distribution.
For example, you can schedule all your content for Facebook and other social media sites like Twitter and LinkedIn in advance and get an instant calendar overview. You can also maximize engagement by choosing the best time to post content tailored for each channel.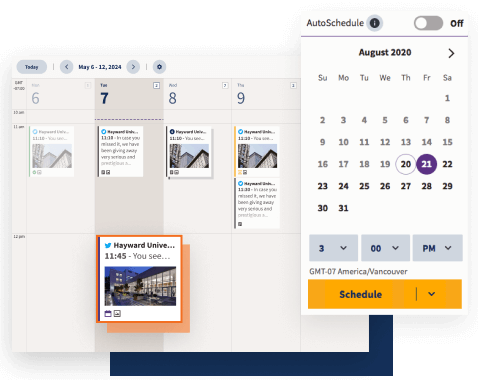 The image below shows a detailed, command center view of all data gathered data from social media platforms, from post analysis to followers and engagement. You can also download the report to easily create a plan for improvements.

Website monitoring tools are important because they enable you to filter out social conversations by keywords, hashtags, and locations in different languages in order to know what users are saying about your brand, competitors, and industry.
Moreover, monitoring tools can notify you via alerts if a problem or issue is detected.
What is the main difference between third-party monitoring sites and monitoring tools?
The main difference between third-party monitoring sites and monitoring tools is that with monitoring tools you can decide what you want to monitor. This can be your social media platforms or your network traffic.
On the other hand, with third-party sites, you can receive a detailed performance analysis of insights into your website.
Which one to choose?
It depends. Before investing in any monitoring tool or third-party monitoring sites, you need to set your objectives for blog monitoring. Do you only want to monitor your blog or ad campaigns on social media? Or do you want to track the performance of your entire website?
How to Find The Best Monitoring Strategy?
There are 4 steps to a blog monitoring strategy:
Analyze the performance of your web pages and see which ones perform better. Remember to monitor all your pages, including the homepage.
Set up alerts from monitoring tools regarding issues you want to receive notifications about.
Compare your page performance with that of competitors and industry leaders.
Set objectives that you want to reach from monitoring. Is your goal to increase customer loyalty, grow ad revenue, or reduce costs? Then decide which metric will help you evaluate your performance.
Can't choose between a third-party monitoring site or a monitoring tool? Reach out to us at [email protected].