How to Grow Website Traffic with Social Media
Want to direct your social media followers to your website to grow your website traffic?
Regardless of your current website traffic, you should always look for more as a publisher. But increasing traffic becomes more important if you've just started a business and need to scale up as quickly as possible.
To promote your website via your social media channels, you need to first make sure you have an engaged follower base. And for that, you need a great content strategy for social media.
The 8 ideas below can help you increase your reach through social media.
Why Use Social Media to Grow Website Traffic?
The answer is easy: because people spend a lot of time on social media channels daily. As of July 2023, 59.9% of the world's population were social media users, according to Statista.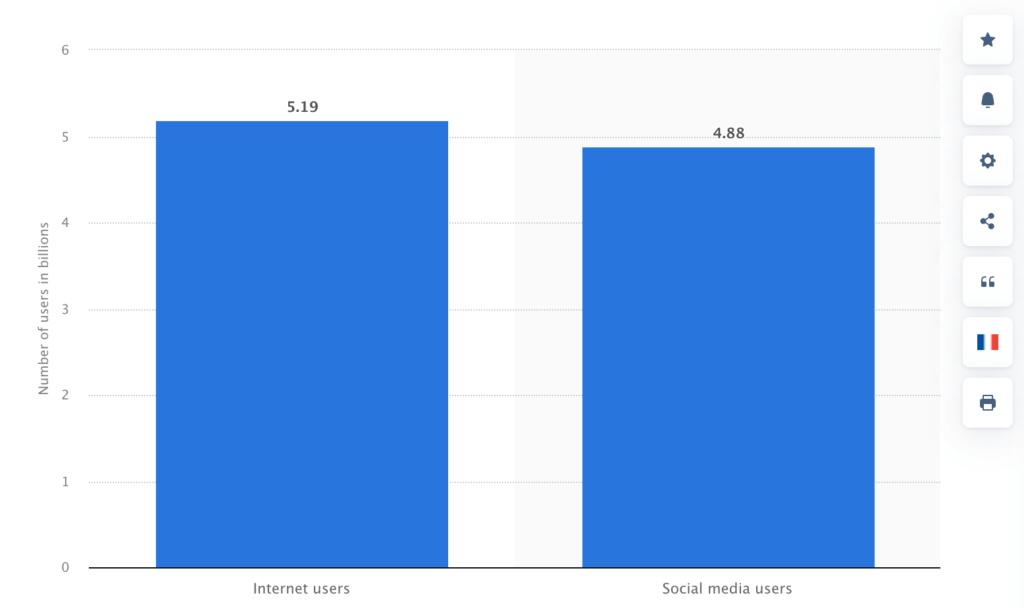 Source: Statista
In addition, it should be interesting to know that the average person bounces between 7 different social networks per month.
Social media has such a grip on many people worldwide that one of the things they do first thing in the morning is to check their social media accounts.
Thinking for a bit about these numbers would bring one question to ‌mind: why not use this traffic to grow your website visits?
How to Grow Website Traffic with Social Media?
Let's now discover the ways you can create a social media strategy to increase your reach:
1. Sharing content on social media
The first thing you need to consider before you can drive website traffic from social media is to be active on social media. Think of the social media channels that you can use based on your target personas. Do a thorough research when doing so because the last thing you want is to constantly post to the wrong audience and get little to no engagement.
The next step is to create a content calendar. It's best if you can gather your content marketing team and create monthly calendars for social postings. While a monthly calendar may seem difficult to plan as it's time-sensitive, you can seamlessly manage it using agile project management tools. With this tool, you can make sure that your team can communicate their ideas and deliver every calendar by the deadlines.
The ideas for your calendar can come from different sources such as your business priorities, competitors' activities, new products/features, national or international events or occasions, business events you are joining, and the like.
Remember that you should have a tone of voice when posting content for your business. This tone must match your niche and the demographics of your target audience. For instance, if your website is about digital products or services, ensuring your tone is in sync with the tech-savvy nature of your audience is essential.
Also, your tone should resonate with your brand image and contribute to your brand awareness efforts. The tone used by The New York Times in their articles about global affairs is definitely not the same as the one employed by BuzzFeed in their entertainment news pieces.
What content type to share on social media?
Another thing to decide on is the content type. Depending on which social channels you are using, the content type can change. However, with the latest features of social platforms, content type is no longer a restricting factor. But you should consider the popular content type for your posts to be engaging.
While you can share images, images with texts, short texts, long texts, videos, PDFs, carousels, infographic presentations, etc., about 66% of consumers find short-form videos the most engaging out of any other social media content type.
Let's now consider LinkedIn as an example and see what the best content type is on LinkedIn.
According to LinkedIn, video is 5x more likely than other types of content to start a conversation among members. After videos, carousels, LinkedIn newsletters, LinkedIn native articles, live events, and polls are popular on LinkedIn. Among these, we'll explain more about newsletters and articles.
Creating a LinkedIn Newsletter
LinkedIn newsletters are a good content type if you want to share a series of relevant content on a regular basis. You can write about your product launches, business news, new features, company updates, thought leadership content, and the like.
While anyone on the Internet can find, read, and share your newsletter, your LinkedIn followers and LinkedIn members can also subscribe to it. And get updates when you publish something new.
Any LinkedIn members and Pages with more than 150 followers can publish newsletters.
The advantage of sharing LinkedIn newsletters is that you can create long-term relationships with your subscribers. This bond will result in engagement and trust, so it's more likely that they also check your website for different information from time to time.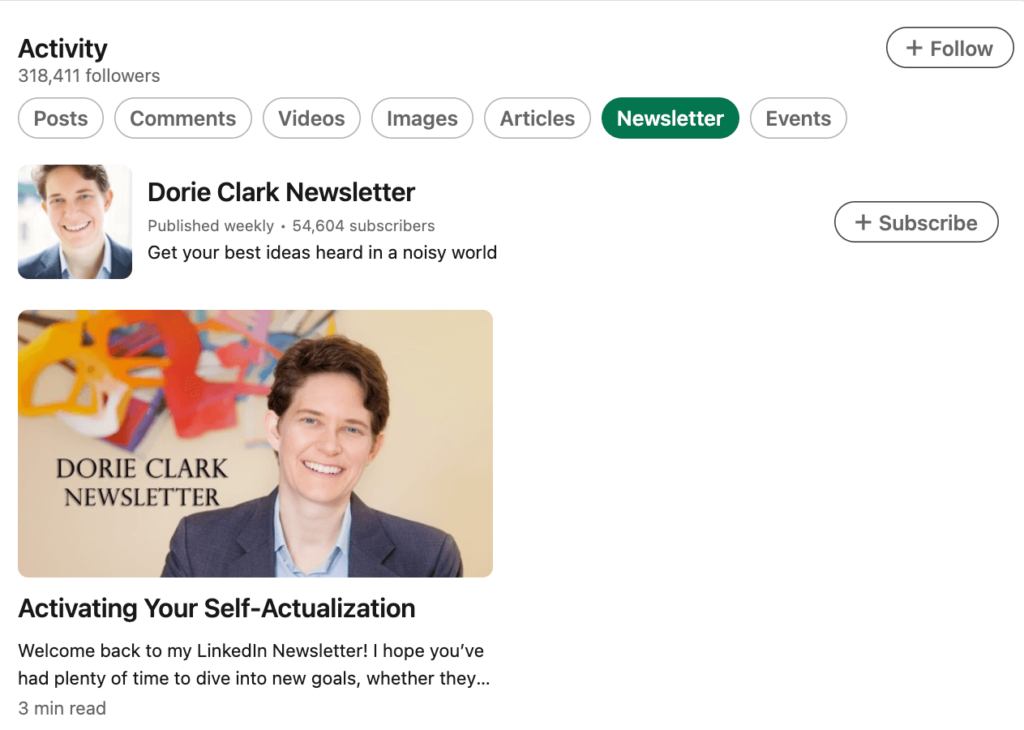 Posting native LinkedIn articles
LinkedIn also allows you to publish long-format articles (called LinkedIn Pulse)of up to 120,000 characters. It's not only great to share long texts, such as press releases or case studies, with your audience, but also gives you the opportunity to add your blog or website links to the body of the article.
So, just like the website visitors who read your blog posts, you can get your LinkedIn audience to read your article on LinkedIn. Make sure to have links to your website inside the content, so you can drive traffic there.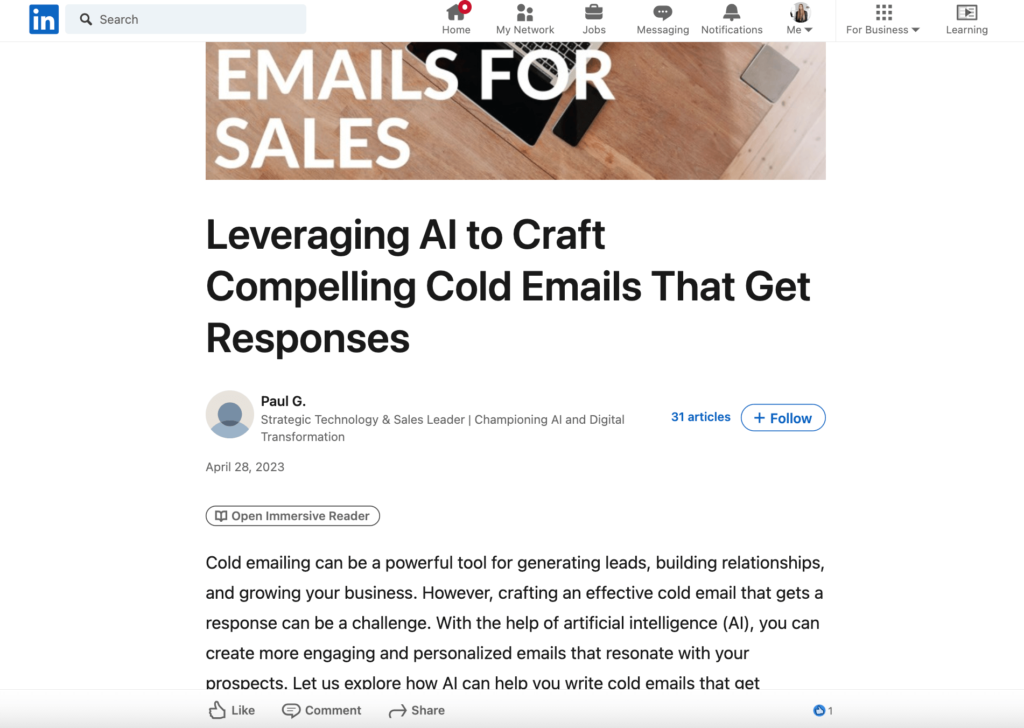 What is the best time to post on social media?
Posting at a time when most of your target audience is online is of course more effective in their engagement.
The best time can vary depending on ‌social media, industry, target audience, and whether you have a local, regional, or international business. However, according to Sprout Social, the best days to post on social media across regions are Tuesdays and Wednesdays, with the recommended time slots being weekdays from 9 a.m. to 2 p.m., while Sundays are less favorable for posting.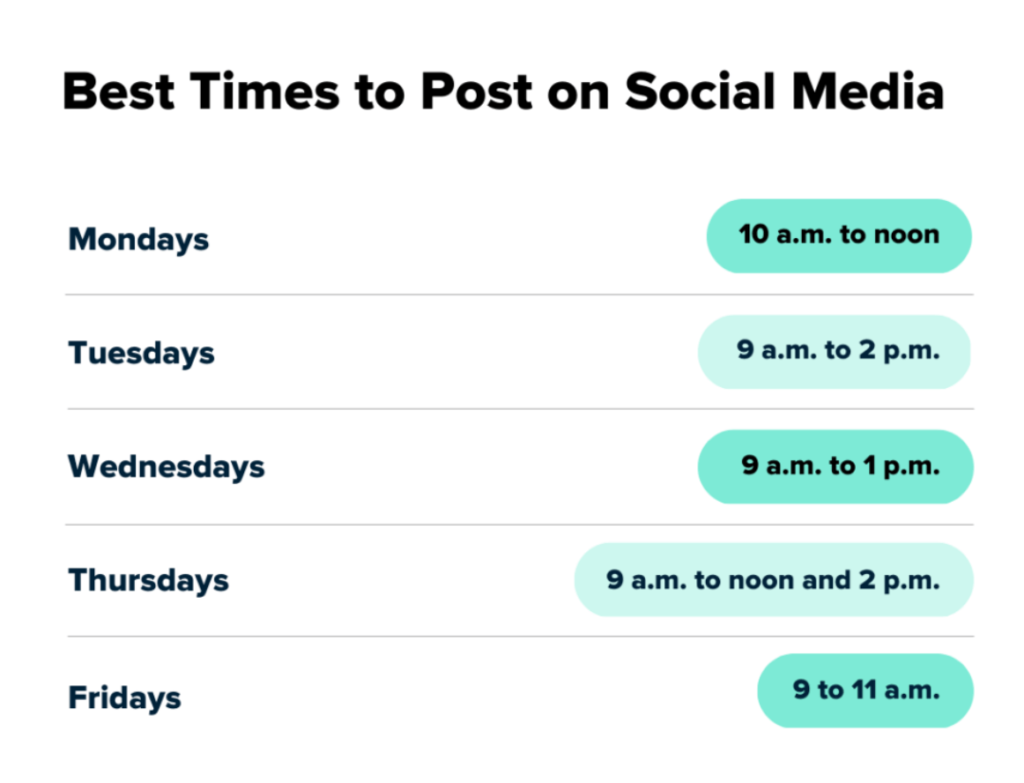 Source: Sprout Social
2. Engaging followers/community
When you have a content calendar and post regularly on social media channels, your audience can find you on their feeds. They may like or share your content so that their friends will also see your content. And here comes the snowball effect naturally.
Something you should pay enough attention to is that you should share engaging visual and textual content to interact with your followers. The more consistent you are in sharing attention-grabbing content, the higher your reach and brand awareness. All these can lead to increased website traffic, sessions, and users from social media.
For this, think of open-ended captions, triggering questions, engaging polls, interactive quizzes, giveaways, and UGC competitions.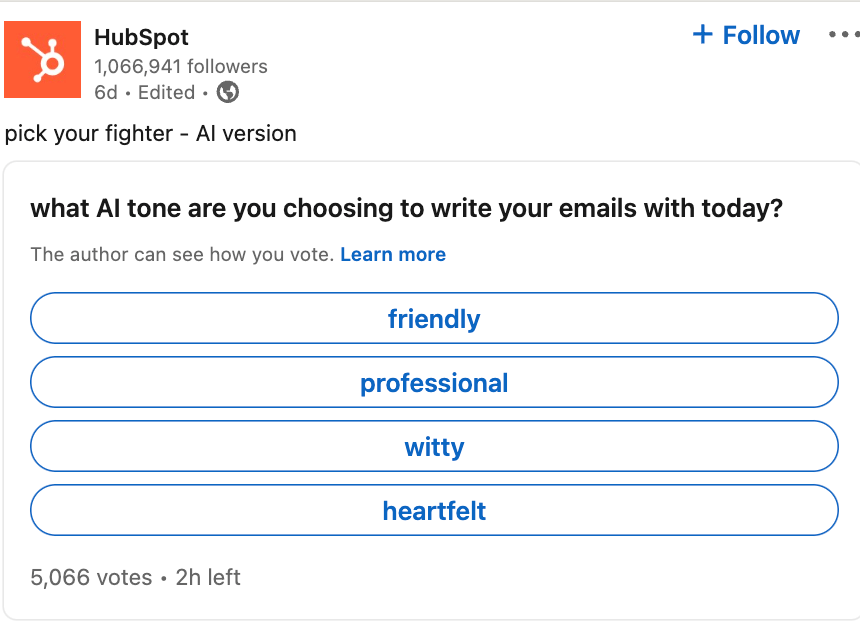 And here is how Ahrefs engages its LinkedIn followers by asking relevant questions:

3. Repurposing content for different channels
You may want to manage several social media accounts but the thought of adding to your workload may deter you.
There's a solution to ease the strain of this.
Let's think your blog posts – informative articles, how-to articles, customer testimonials, press releases, etc. – are the main source of your content. You can share them as they are on platforms that allow long-form articles. In addition, you can change them into bite-sized content in various wording and optimize them for different platforms. It's called content repurposing and is a great content marketing tip.
This way, you can manage several channels without adding too much to your workload. Obviously, you can get more reach and then website traffic from several social media channels than just one.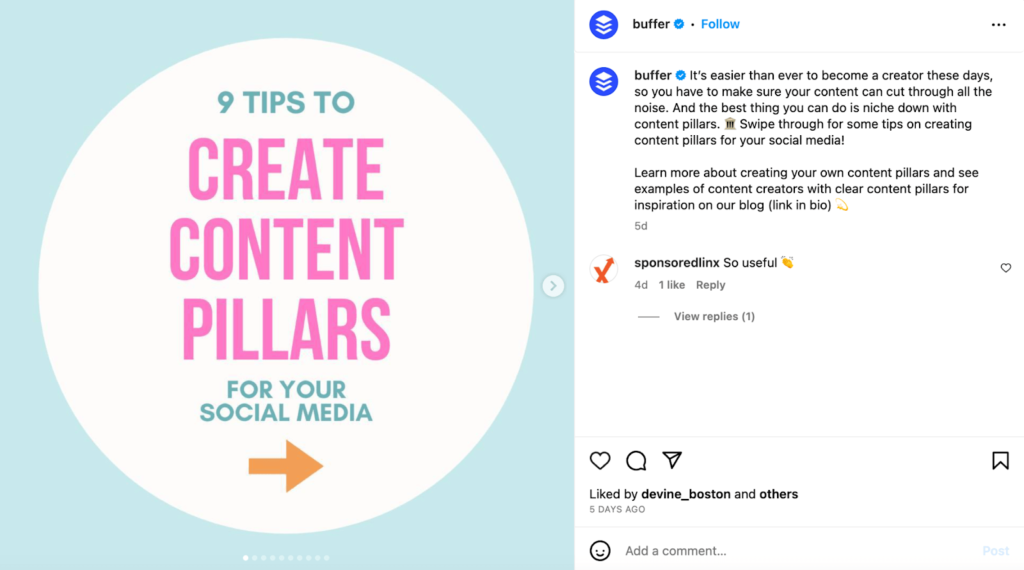 4. Using high-volume hashtags to increase reach
Many social platforms now have the hashtag feature. Hashtags help your audience find your posts whenever they search for them. Using high-volume relevant hashtags in your social posts allows you to reach a wider audience and get more exposure for the website link you've added to the post.
But you should know that stuffing your posts with hashtags doesn't mean that you can get even more reach. Misusing things is never a good idea.
5. Creating thought leadership content for socials
One form of content that can significantly influence your website and can guarantee more website traffic is thought leadership content. The reason is that thought leadership content is easier to set you apart from your competitors.
Being a thought leader means establishing your company as an expert in your industry. It's a way of providing first-hand useful information to your followers and addressing their needs or making a light bulb go off in their heads about a need they have but are not aware of yet.
Social channels are awesome places for this as they are more available than your website. However, this form of content can facilitate your website lead-generation process as it helps you gain a brand reputation across your social channels.
Here is an example of thought leadership content on LinkedIn:

6. Social media advertising
Have a budget and can adopt some paid strategies but still are hesitating?
Data from 2022 reveals that the average click-through rate (CTR) on all social media platforms was 1.21%, slightly lower than the previous year's 1.3%. Despite this small dip, it emphasizes the ongoing importance of creating engaging social media ad campaigns to boost interaction and results.
Moreover, the social media advertising market is the second biggest market within digital advertising. The worldwide revenue of US$226 billion in 2022 is expected to grow to US$385 billion in 2027.
A social media ad campaign is a paid shortcut to conveying your brand message, communicating your selling points, and improving your brand awareness. As you go forward with social advertising, you can measure your performance and take steps toward delivering more personalized content in your ads.
Compared to traditional advertising methods, social media advertising is definitely more cost-effective and can have a higher return on investment. The link that you share with your ad can be a link to your website together with a catchy CTA to attract more click-throughs.
7. Leveraging traffic arbitrage
Traffic arbitrage means buying traffic from a lower-cost source, such as social media platforms. You buy website visitors at a lower cost and send them to another place where they bring in more money through ads or sales.
To boost your website traffic with traffic arbitrage, you find cost-effective ways to get visitors to your site, like through ads on social media or search engines. When they visit, make sure your site has something valuable to offer, like interesting content or products. The goal is that the money you earn from these visitors is more than what you spend to get them there.
8. Adding links to your social profiles
Usually, any social media account showcases some information to your audience. In other words, every platform gives you an opportunity to present your company to your audience in a dedicated area on your profile. It's called a "bio" on X (formerly Twitter), TikTok, and Instagram, or an "about" section on LinkedIn, Facebook, and YouTube.
You can add a link(s) to your website or landing pages in this section in addition to a short description of your company. Remember to refer your followers from time to time to your bio or about sections in your captions. That's how you can give them a clue about how to visit your pages and save them from friction in their journey.
IBM invites its followers to check out the link in their bio to learn more about a piece of interesting news: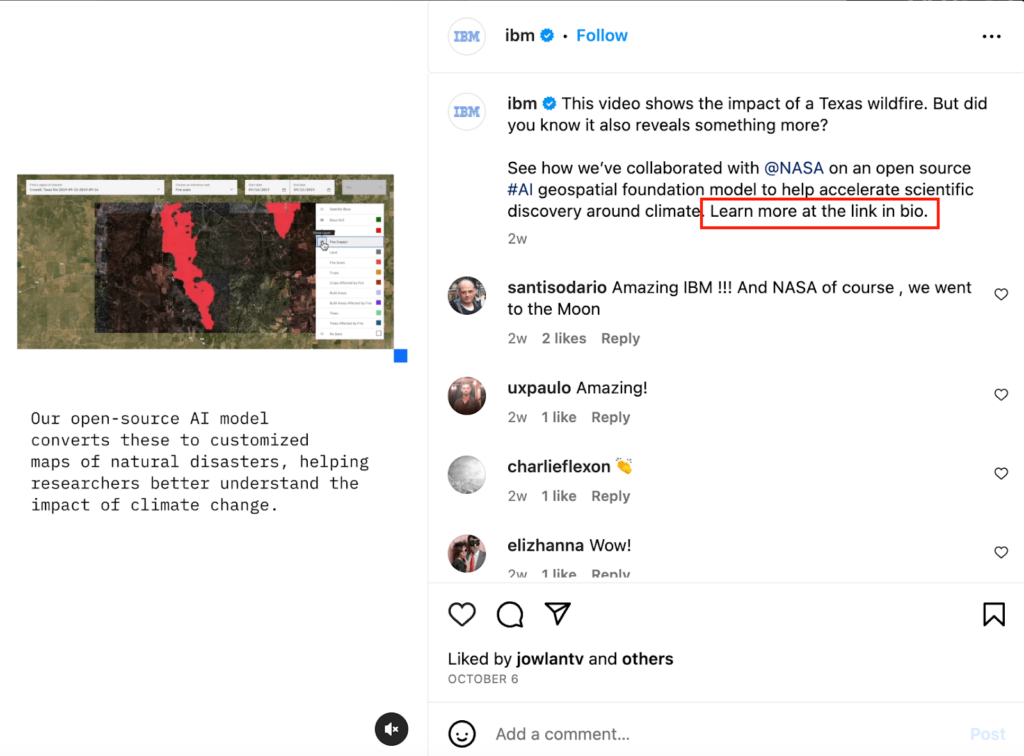 Conclusion
While there are various ways to direct traffic to your website, one foolproof way is to use social media. With these platforms, you can communicate your message and build relationships with your followers. When done properly, they will be willing to visit your website to complete a purchase, download an e-brochure, read a blog post in full, submit a form, and the like.
With the tips mentioned above, you can successfully engage your social media followers and take them to your website in order to grow your website traffic.