What is Google AMP and is It Still a Thing in 2023?
Accelerated Mobile Pages, or AMP, is an open-source framework launched in 2016 by Google and backed up by big tech companies like WordPress, LinkedIn, Twitter, and others.
But is Google AMP something many publishers use today?
This article explains if AMP is still relevant in 2023, AMP's benefits and limitations, and if publishers should build AMP pages for their websites.
What is Google AMP?
Google AMP is an HTML project designed to create fast-loading and lightweight mobile pages.
AMP was developed in response to Facebook's Instant Articles and Apple News, allowing mobile users to consume content quickly and easily from their phones.
However, AMP isn't app-bound, and any publisher can optimize its mobile content on the open web.
Related article: How to Implement Google AMP for WordPress
Facebook Instant Article Example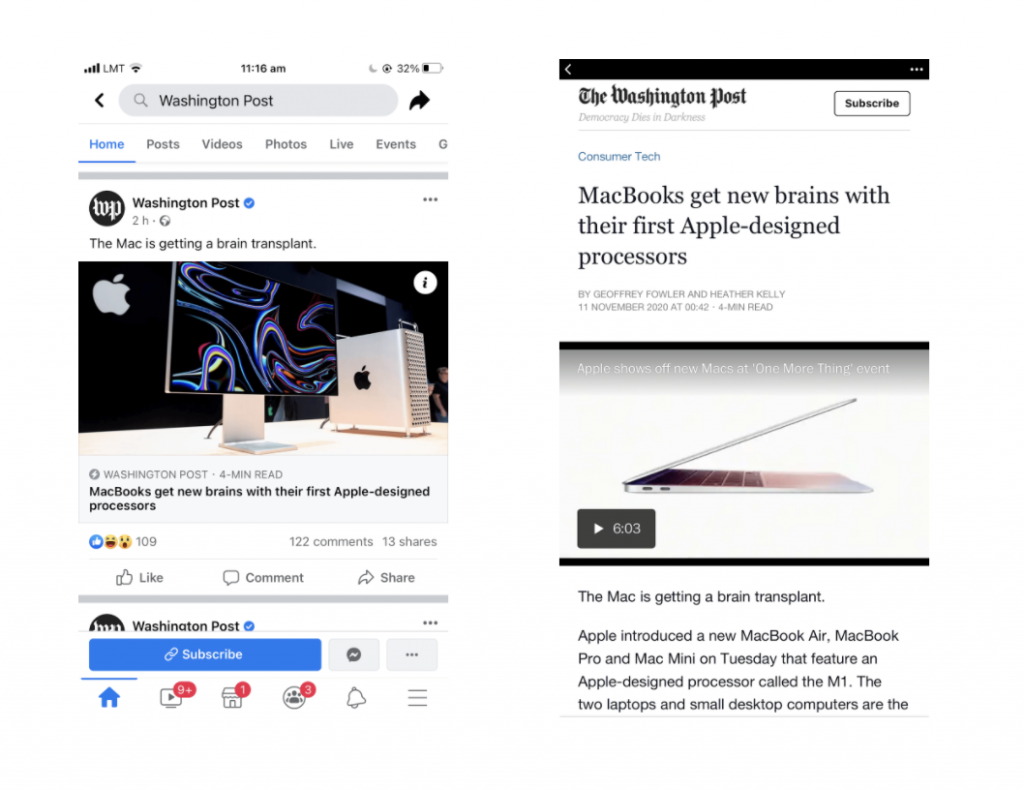 Source: Washington Post
AMP Website Examples
You might remember AMP pages by a distinctive lighting bolt icon in top places in search results.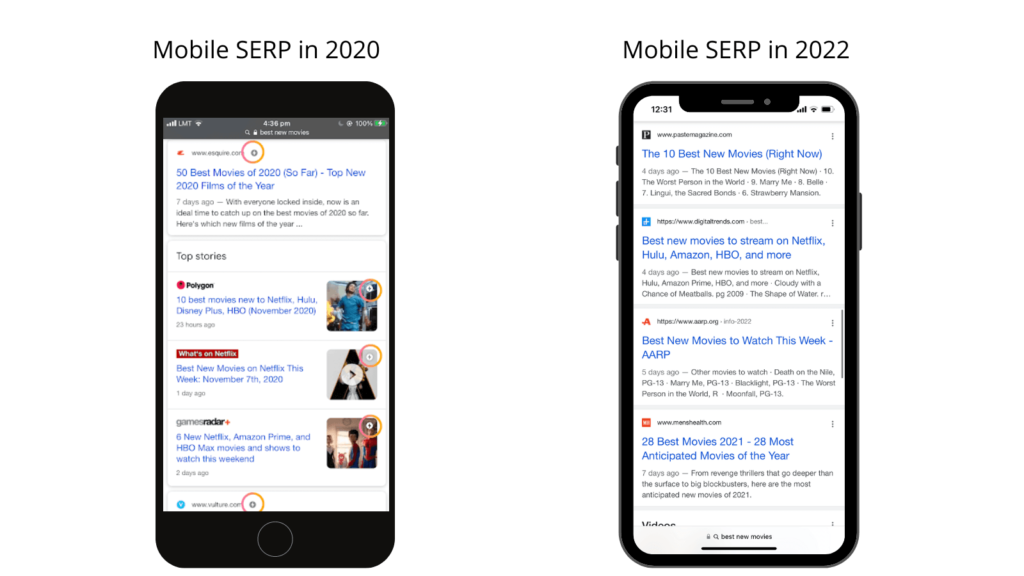 However, as of May 2020, Google ditched the AMP badge and stopped prioritizing AMP format in its Top Stories carousel. So there is virtually no difference between AMP and non-AMP pages in SERP now.
How Does AMP Work?
AMP works by creating a streamlined version of the HTML code which helps to improve website loading speed on mobile devices.
Why do AMP pages load faster?
The pages load faster because certain elements like JavaScript and CSS are eliminated. Some regular HTML tags are replaced with custom AMP HTML tags for improved performance.
This picture below shows how AMP pages work.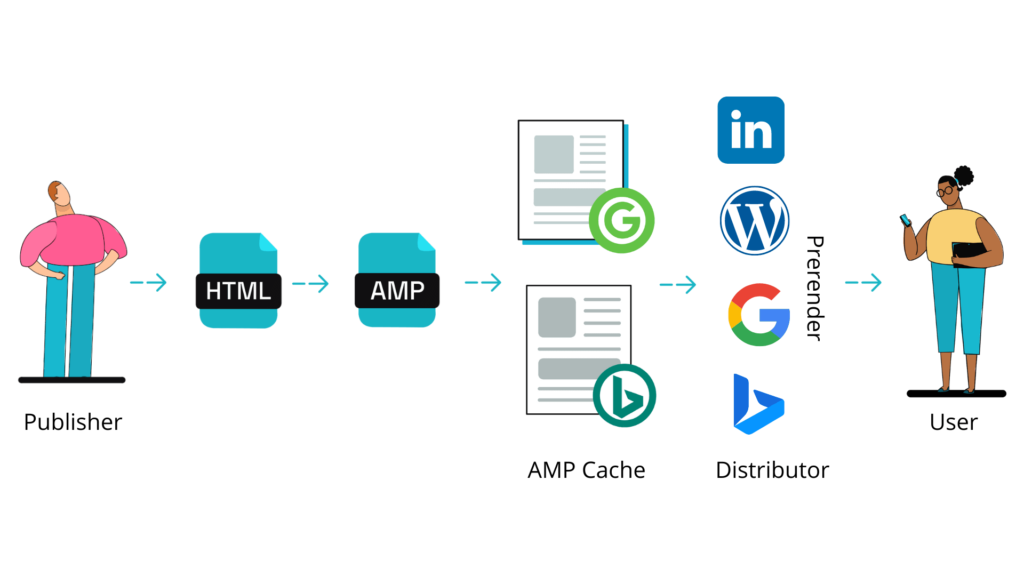 First, a publisher creates an AMP version of his original HTML document. The AMP-optimized page is hosted on Google's servers. Google pre-renders and caches content before someone clicks on the page in search results.
Then, a user will be able to see content in two ways:
Through Google AMP Viewer–a user lands on your page from the Top Stories carousel. The domain, in this case, is Google's. AMP Viewer acts as a hybrid environment for collecting user data.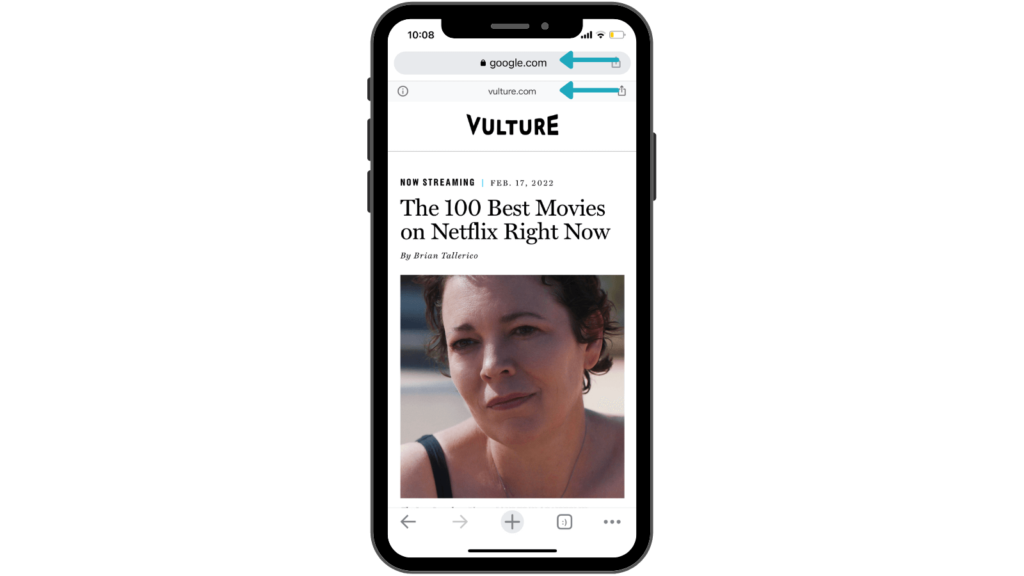 Through Signed Exchange (SXG)–a user will see your domain's name. This technology allows the browser to treat the document as belonging to the publisher. The content will be delivered in addition to AMP HTML and appears in standard results.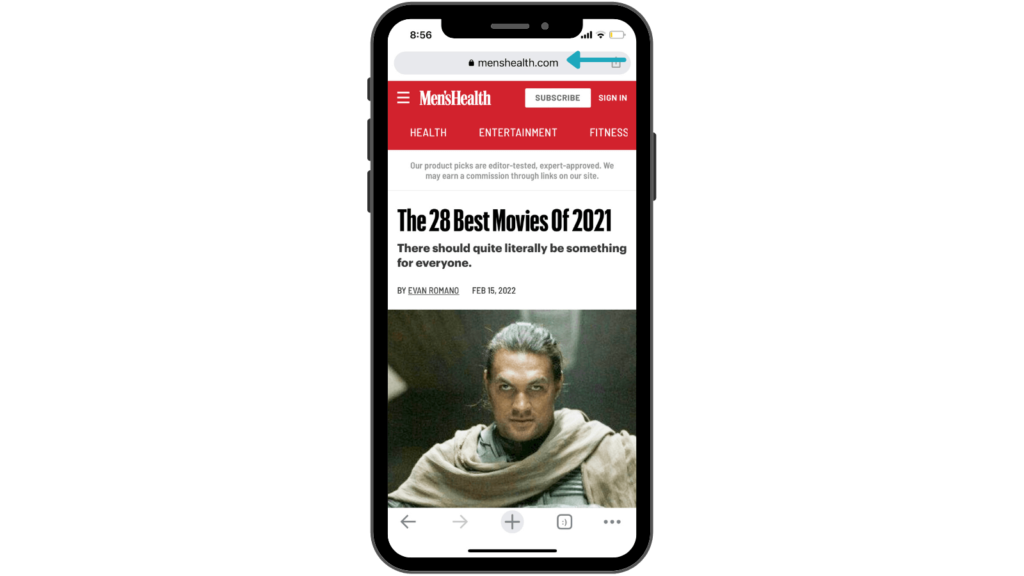 Benefits of AMP
There are 6 potential benefits of AMP.
AMP itself is not a ranking factor, but thanks to its speed advantage, it greatly benefits your mobile SEO.
According to Littledata, the average mobile page load time as of February 2022 was 4.5 seconds. Anything < 3 seconds is a good mobile page speed and would put you in the top 20% of the sites.
However, it's worth mentioning that lightning-fast performance is achieved when the AMP page is visited from a Google search. That's because Google caches, optimizes, and validates AMP documents in its AMP Cache, which is essentially a CDN (Content Delivery Network) for AMP pages.
A picture below shows a valid AMP page compared to the same URL passed through Google's AMP Cache.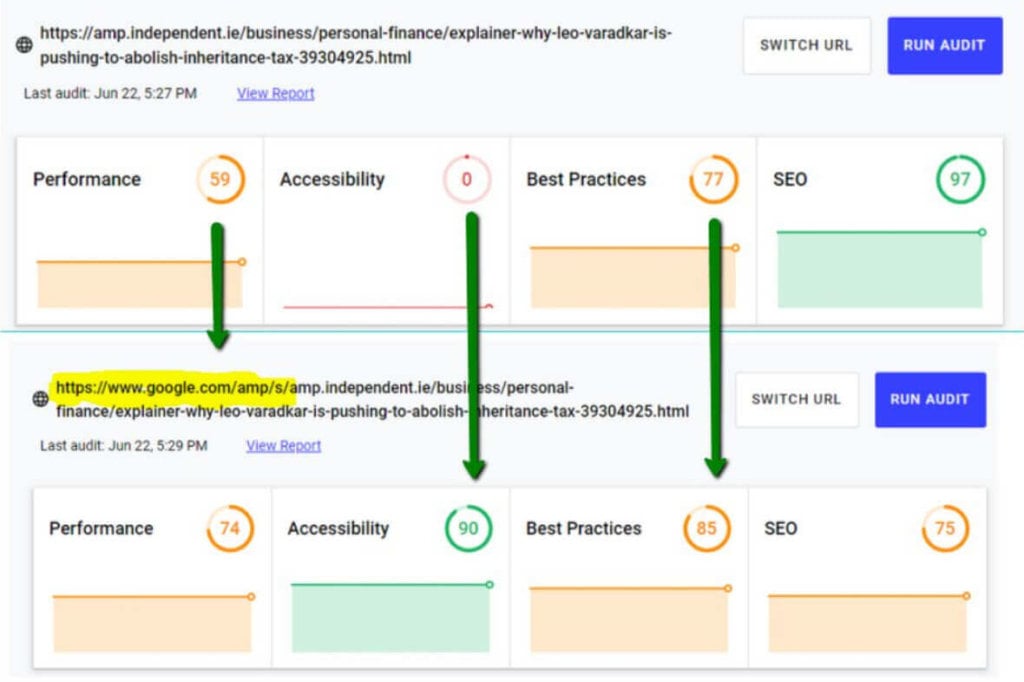 Source: Search Engine Land
Bounce rate is directly affected by the page's speed. Latest data showed that the chance of a bounce increased by 32% when a page load time went from 1 to 3 seconds. With faster page speed, a user will spend more time on a site and more likely convert into a customer.
AMP uses fewer data over 3G and 4G networks. Lighter pages load faster, which is especially critical for mobile users whose connections are slower.
Increased SERP visibility
In combination with structured data, AMP pages have more chances to appear in Google search, for example, as part of rich results.
Rich Results Example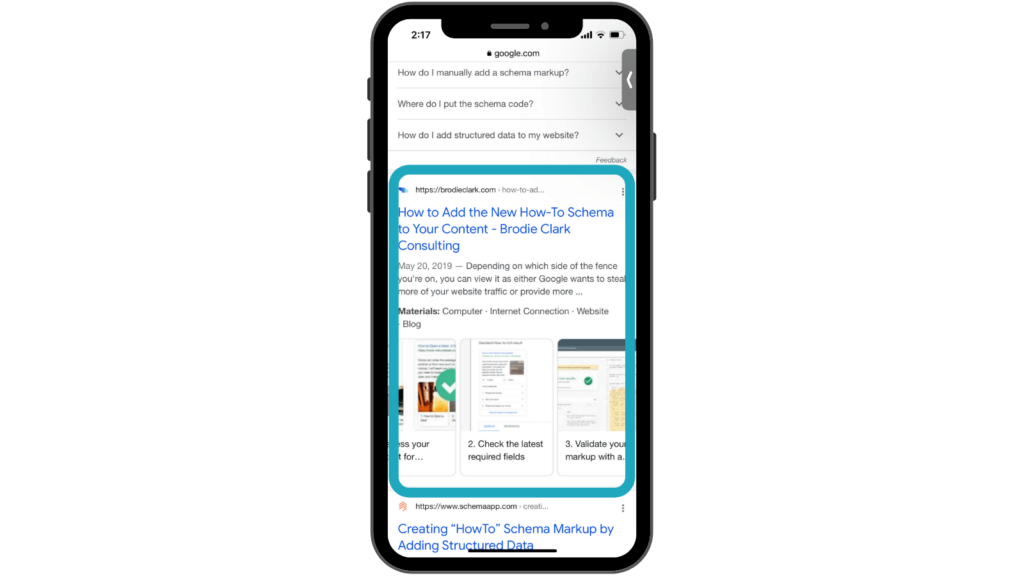 Note that AMP is not a requirement to appear in top SERP placements, but it will send a signal to Google that your page is fast and reliable. Adding structured data will help Google better understand your content and, possibly, rank it higher.
Swipe to Visit utilizes AMP's prerender capability to show a preview of the page displayed at the bottom of the screen. If a user wants to swipe up, an entire web page will instantly load, and a publisher will receive a pageview.
Top Stories carousel is a sweet spot for all digital publishers.
Displaying at the top of the SERP presents a whole new opportunity to drive organic traffic to your website.
Top Stories Example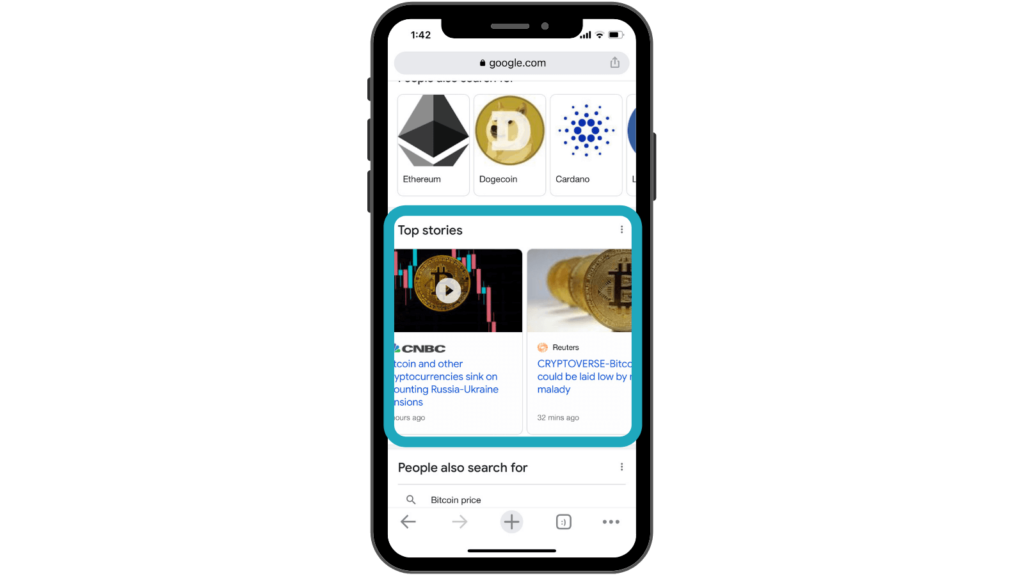 However, in May 2020, Google removed the AMP requirement for appearing in Top Stories. The Top Stories ranking will now be determined by the Page Experience update,which is a part of Core Web Vitals.
Nonetheless, according to Newzdash's AMP Tracker, non-AMP results accounted only for 31% of the Top Stories content in the U.S. and U.K. as of February 22, 2022. This pretty much shows that AMP is still there.

Source: Newzdash
Limitations of AMP
There are 3 main limitations of AMP.
AMP is a restrictive framework that only allows inline CSS up to 75kB and third-party JS up to 150kB, making functionality and engagement with a webpage limited.
Mostly, publishers need to use pre-built AMP libraries that ensure high speed. Due to this limitation, AMP pages might have a very different "stripped-down" look than their non-AMP equivalent.
When users land on your page from Google AMP Viewer, they do not see your web page URL. The original URL is stored under the info button at the top of the AMP page.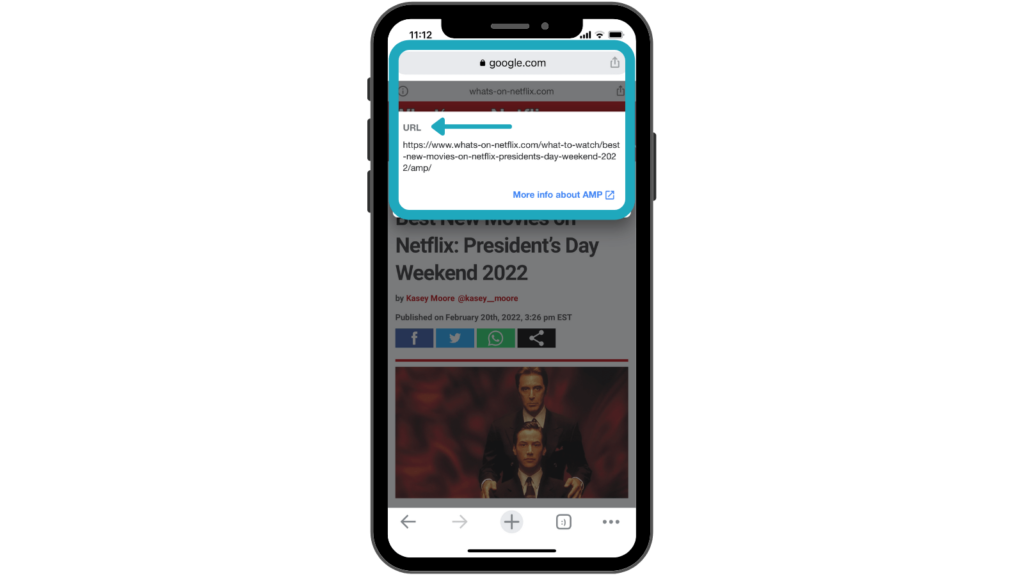 This is confusing to the visitors and also creates an analytics challenge for publishers in identifying where the traffic came from.
There are, however, technical solutions to this limitation like Cloudflare's AMP Real URL that allows AMP pages to be served from a cache and contain an original URL in the browser's navigation bar.
From a developer's perspective, even simple features, like the submission form, require a lot of work to make AMP-compatible, which typically isn't a difficult task for a non-AMP page.
Moreover, just like with a regular page, once your AMP page is live, you will still need to optimize to make it SEO-friendly.
AMP Monetization
AMP supports website monetization. Because of their reduced size, AMP ads load faster and achieve higher ad viewability and CPMs for publishers.
If you want to display AMP ads, Setupad offers fully AMP-compatible ad tags in different sizes.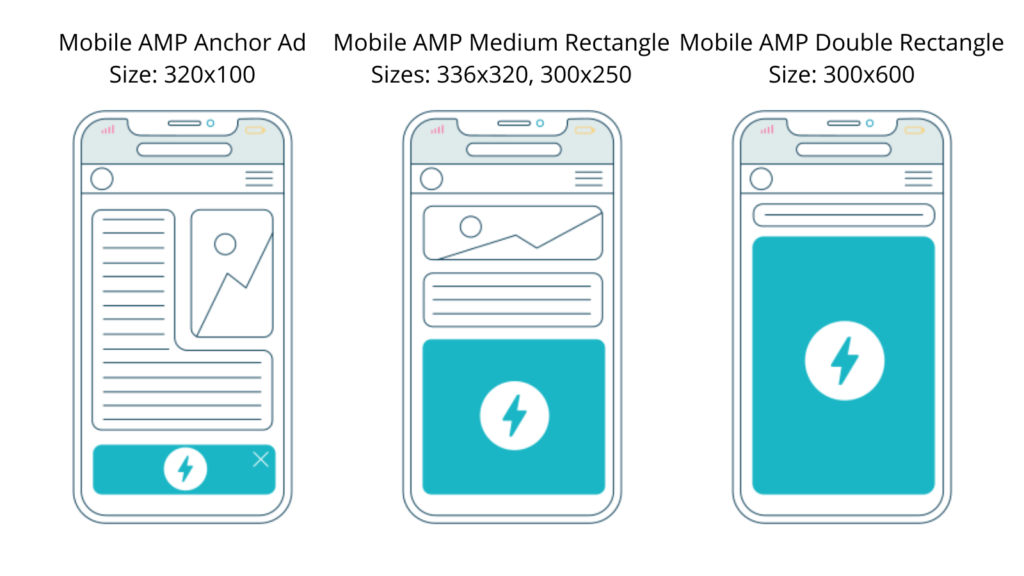 Should I Use AMP?
When Google deprecated AMP from its Top Stories placement on search, many decided that Google AMP became unnecessary. While there is some truth in this, nothing is that simple.
Google continues to support AMP and link to AMP pages when possible. AMP success varies greatly from website to website but it's impossible to understate the obvious SEO benefits for your site.
AMP gives a competitive advantage for Core Web Vitals performance metrics and may even boost your search visibility. So, from a business perspective, if you already have an AMP page, you should keep it and continue to optimize it.
On the other hand, many developers believe it is possible to build fast-loading pages without sacrificing functionality. Cloudflare for Mobile is an example of an alternative solution that boasts similar features and speed as AMP.
At this point, we leave it up to you to decide whether AMP is the right fit for your site. If you still have questions, leave a comment below!