6 Ways to Monetize Your Video Website
Many publishers are creating video websites with their own domains to host their video content. The push behind this trend is the desire to maintain full ownership of the content and to overcome the limitations imposed by sites like YouTube.
When you stream on your own video website, there are fewer constraints, and you have the availability to monetize your content however you'd like.
In this article, we will cover the ins and outs of video website monetization. We'll start by discussing what a video website is and why you'd want to monetize it. From there, we'll do a deep dive into six ways that content creators and publishers like you can monetize your video website.
What is a Video Website?
A video website is exactly what it sounds like: a site where your online video content lives. Your site could be used to distribute live streams, on-demand videos, or a mix of both.
When hearing this term, your mind might automatically jump to platforms like YouTube or Twitch. While these are very much video websites, the information in this article is much more relevant to those who are publishing videos on a website with a domain that they own.
Why Monetize Your Video Website?
Monetizing your video website is a great way to open doors to new revenue streams for your digital content. This is because there are both fewer restrictions when you stream on your own site and more options for video monetization.
Plus, when you host paid experiences on your own website, you can generate revenue in an environment that is completely customized to meet your brand. On many levels, this is a major step above the free experiences you can host on YouTube or Twitch.
How to Monetize Your Video Website
How you monetize your video website depends on the nature of it your video website, the type of content you create, and who your audience is. With that in mind, let's review six different options for monetizing your video website.
1. Subscriptions
Subscriptions are a very common way to monetize video websites. With this monetization model, viewers pay a subscription fee to access a library of content. This could be a "season" of live streams or an ever-growing library of VOD titles.
Since video website subscriptions offer unlimited access to a collection of titles, many consumers would consider this the best bang for their buck.
This video website monetization model was made popular by Netflix, and it is now commonly used by most of the largest names in streaming, such as Hulu, Max (HBO), Peacock, Disney+, and more.
How you price your video subscriptions depends on what type of content you're creating and how often you're publishing. This typically ranges from between $5/month to upwards of $20/month. However, ultimately, it is up to you to determine what your content is worth and what price the market is willing to pay.
2. Pay-Per-View
Pay-per-view is another popular option for monetizing your video website. How this works is the viewer pays for access to the specific title they want to access.
This monetization technique is good for both ticketed live stream events and on-demand episodes and movies. When it comes to on-demand content, you can use pay-per-view to charge a fee for either short-term rentals or lifetime purchases. Many publishers will offer both options at different rates to give viewers the option to choose.
Prime Video is a great example of a pay-per-view video website. However, Prime Video also offers subscription-based video on demand (SVOD) for many of its titles, which showcases how these monetization techniques can be used side-by-side.
How much you charge for pay-per-view content depends on the nature of the stream. For example, you can charge a couple of dollars for on-demand episodes of a series or over $20 to access an exclusive live stream event.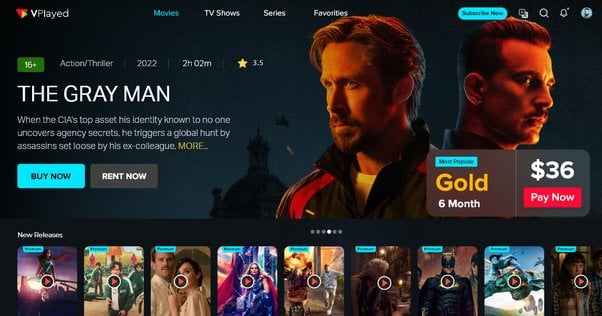 3. Sponsorships
Sponsorships provide a great way to monetize your video website without requiring payment from your viewers.
With video website sponsorships, the sponsor pays for access to your audience. They could simply pay to have their logo placed on your site, or they could pay more to have their products placed and promoted within your content.
You can create multiple sponsorship tiers for your site or specific streams. For example, a brand may sponsor a live chat feed during a virtual event, or they could be added to a larger collection of logos in your website's footer.
The best approach to sponsorships is to work with brands that share a target audience with you. It's also important to ensure that your brands stand for the same general principles with a similar mission. This kind of synergy is important for maintaining your brand experience for viewers who end up on your website. 
Below is an example of an online retailer eBay sponsorship of UK's dating TV show 'Love Island', produced by ITV. The eBay ads runs pre-roll, mid-roll, and post-roll when streaming the show.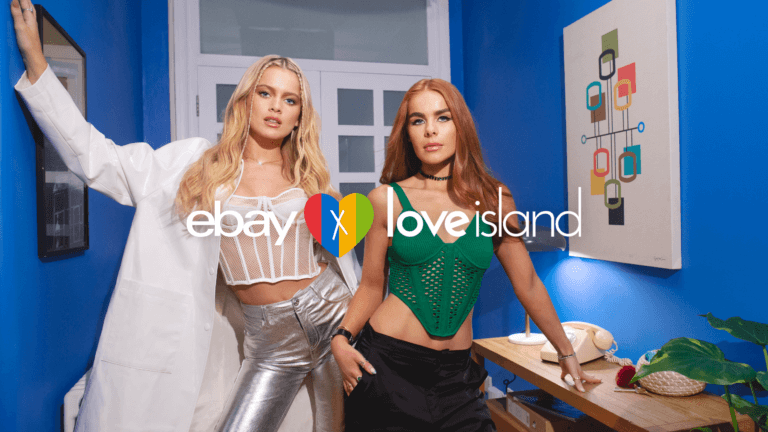 4. Programmatic Video Advertising
Using advertisements is another lucrative monetization option for video websites. In 2022, video accounted for 51.1% of the whole programmatic digital display ad spending in the US.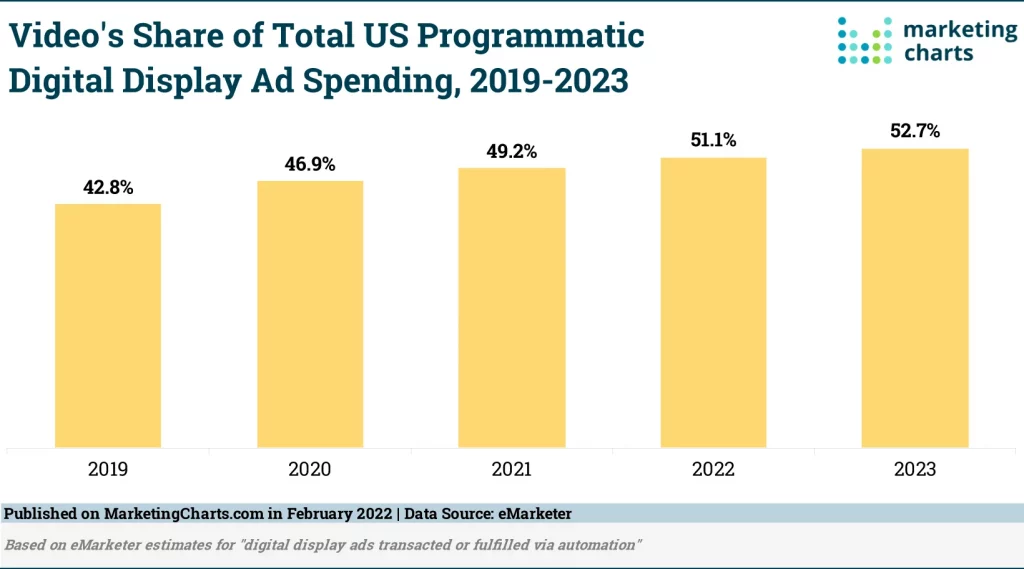 Source: Marketing Charts
Like sponsorships, placing ads on your video website or in your video player allows your viewers to exchange a few moments of their attention for access to your content.
This video website monetization method mimics commercials on traditional television, but it was made popular in the online space with YouTube. Although YouTube has a powerful advertising tool, the revenue shares benefit the platform, not the creators. Monetizing with advertisements on your own site gives you a bit more control over the ad network you partner with and the type of ads that are displayed on your content.
The earning potential of advertisements on your website depends on a few factors, including the amount that the advertiser is paying, how much of a cut the ad server takes, and how many clicks/impressions the ad gets.
5. Live Commerce
Live commerce, which is also known as "live shopping" or "live selling," is a video website monetization technique that involves selling products during a live stream.
This monetization model is very similar to the model that QVC, a traditional television network, uses to sell products with live demonstrations. The difference with live shopping is that there are tools available to embed the entire checkout workflow in the stream, so users can shop without going to another page.
Live commerce is also a great way to create affiliate income with your video website. What's nice about this is that you don't have to hold any inventory of the products that you're selling.
How much you make with live commerce depends on the price of your products and the size of your audience. For a higher ticket product, you can make a decent income with fewer sales, but for lower ticket products, you'll need more buyers to make a significant income.
Profit margins are also worth taking into account. A digital product, like an e-book or course, will yield huge profit margins, but a physical product's margins will be much slimmer.
6. Tipping
Tipping is a video monetization model that has been made popular by Twitch. With this website monetization method, users can tip or donate any amount of money they'd like.
Think of it as if you're a street performer or a musician performing a gig at a bar with a tip jar for onlookers to show you some love. Your show is free, but those who appreciate what you're doing can give you a reward of any amount. It could be some spare change, or it could be a couple of hundred dollars. It all depends on who's in the audience.
You can implement tipping on your video website by using a tip jar plugin or by using a video website builder with a built-in tipping tool, like Streamlabs.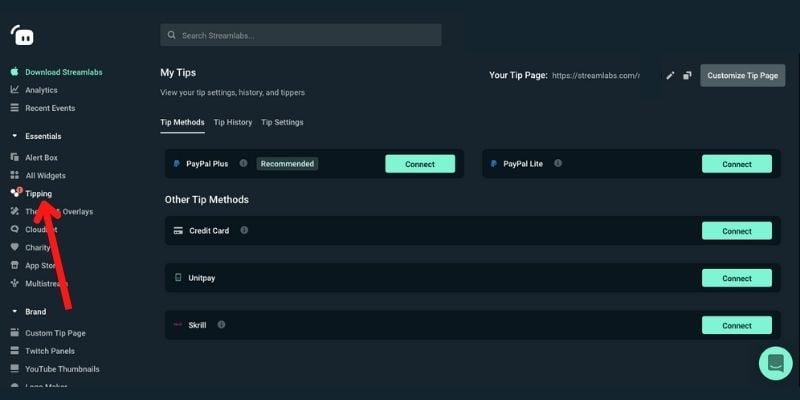 How much you earn in tips will depend on how big your audience is, how engaged they are, and how generous they feel.
Final Thoughts
Streaming videos on your own website is a great way to take charge of your revenue. Whether you want to monetize free content with ads and sponsors or paid content with tickets and subscriptions, it's important to create a strategy that makes sense for your unique brand and audience.
Publishers and creators can take the video website monetization techniques discussed in this article and piecemeal them together to create a powerful revenue-generating strategy.
So, are you ready to make more money with video?