Best Mobile Ad Formats and Ad Types for Your Mobile Site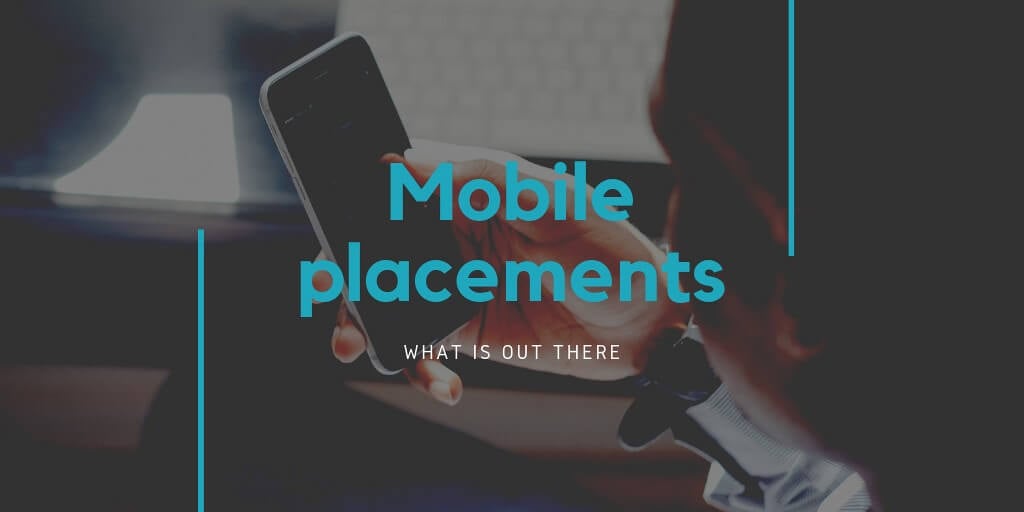 It has been more than 3 years since mobile web traffic surpassed desktop for the first time. Since then we have been living in a world where mobile dominates.
An average person spends about 4 hours on their mobile device, so it's safe to say- mobile is not going anywhere.
For a lot of content creators, ad revenue is what allows them to keep creating free content. It is crucial to always explore new ways and ad placements that would bring additional revenue.
What even more important is to find a way that these ads are not disruptive and not driving your audience away.
So let's dig in and explore what ad types are out there and which ones are more suitable for your mobile site!
Standard Mobile Banners
This is the most popular ad type. And rightfully so, this usually is the first ad format publishers start within both – display and mobile environments. It is quite easy for publishers to start ad monetization by themselves with Google AdSense. Standard Banner ads tend to be non-intrusive and do not disrupt the user experience.
There are a few things you should keep in mind:
Where to position the ad placements – they should integrate well with your mobile page and not cause any accidental clicks
Be open in trying different ad sizes – you might be surprised in how this can influence ad revenue.
Setupad suggested mobile banner sizes:
300×250
336×280
320×320
300×300
320×100
320×50
Pro tip!
Setupad suggests following Better Ad standards when it comes to ad density.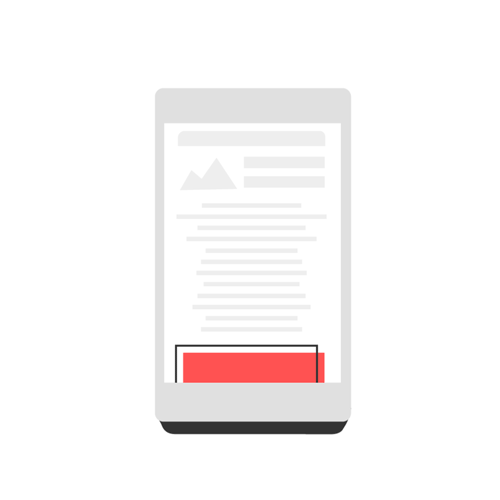 Benefits and Disadvantages of Standard Banner Ads
+Visitor friendly and non-intrusive ad formats
+Easy monetization and large demand in OpenRTB
-Innapropiatly used (e.g. too many ads) can cause the users to be quite passive with the ad placements
Rich Media Ads
Rich media ads are high-quality, interactive ads. They can be anything from banners to video and audio, their main purpose is to steal the attention of the page visitor.
The ad can be interactive allowing the user to swipe on the banner or it can float on the screen, as long as creative agencies can think of new ways to engage with the audience, there are no limitations to what rich media ads can look like. Often with rich media ads, the user can interact and complete the needed action without leaving the website.
Popular both in mobile web and app environments.
There is a thin line between interactive and intrusive in digital advertising.
For the past year, Google has very actively pushed the Better Ads Initiative. And we too strongly suggest following the best practices when it comes to choosing your ad placements.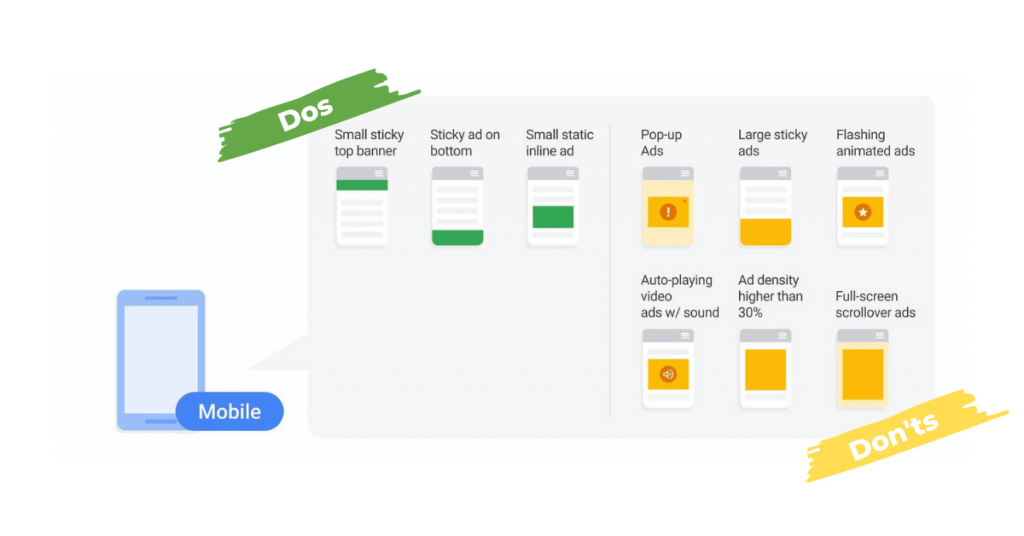 Advantages and Disadvantages of Rich Media Ads
+Expensive ad placement, generates more ad revenue for the publisher
+Eliminates banner blindness
-Users can view them as overly intrusive
-Heavy files that can cause delay in delivery
-Direct sales needed – lack of monetization opportunities in Open RTB.
Interstitial Ads (for apps)
Interstitial Ads are full-screen ad placements that appear at natural pauses while the user is interacting with the mobile app. For example, when a game is paused or there can be a reward earned.
Users do have an option to skip or exit the ad if they want to (at least they should).
The most important difference between standard banner ads and interstitial ads is that interstitials cover the whole screen which makes them more effective and imune banner blindness.
Benefits and Disadvantages of Interstitial Ads
+Generates more revenue for the publisher (in-app)
+Eliminates banner blindness
-Mobile data latency can cause some problems with ad delivery. (Ads can appear in unintended times).
-If not used following the best practices (allowing the user to skip or exit from the ad) you can expect the number of app users to drop.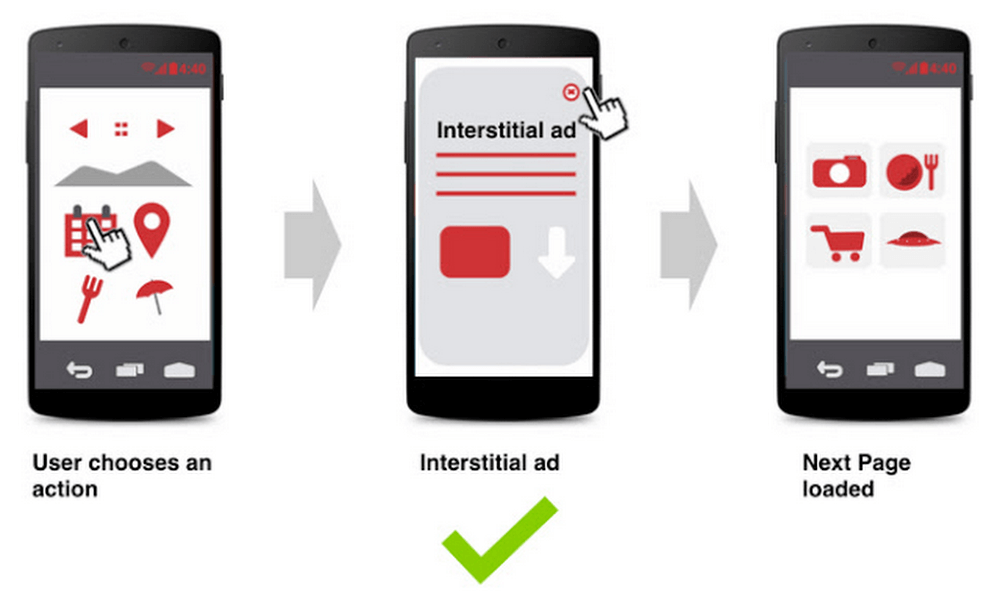 Unsure about the 'best practices'?

Video Ads
Video Ads is the fastest growing ad placement in the industry.
The demand for video content is dramatically increased and according to Google 6 out of 10 people would rather watch online videos than television. This demand has also increased the video ad popularisation across all devices and mobile is no exception.
There are different types of video ads available:
1. Instream Video Ads
Instream video ads are either pre-roll, mid-roll or post-roll ad placement within the video.
For this placement to work there actually has to be video content in your mobile site.
2. Outstream Video Ads
Outstream formats, on the other hand, can appear anywhere on the page and are not integrated within video content. The outstream video ad plays automatically when a user interacts with sites' content (text content). It plays automatically while it is visible on the page and stops when a user has scrolled away from the placement.
Setupad solution works responsively on desktop as well as on mobile with the size 640×360.
Benefits and Disadvantages of Video Ads
+Fastest growing ad format
+High CPMs, additional monetization possibilities from Open RTB
-Instream Ads are only suitable if there is video content on the page.
-Outstream Ads are autoplay and some users might find them annoying.
Native Advertising
Native ads are one of the most non-intrusive ad placements out there. They blend in well with the content of the page and if not for the little 'sponsored' word within the ad, some users might not even see them as ads.
Benefits and Disadvantages of Native Advertising
+Native Ads tend to have a high response rate
+Works best with well-engaged audience
+Monetization possibilities with content discovery ads (recommended articles)
-Not many alternatives to monetize other than Google
-Works only for specific pages with newsfeed
Lastly…
What is worth keeping in mind when choosing mobile placements is your sales strategy.
If you are looking for an automated sales process, then Standard Banner Ads, Outstream and Native Ads are the way to go.
However, because of the very little demand in OpenRTB, you will have to manage the sales yourself if you would like to use Interstitial, Instream and Rich media.
There is no one placement fits all when it comes to advertising. There are plenty of options available but not all of them will work equally well, a little research and testing period will deliver the best understanding of what works best for your mobile site or app.