How to Make Money with Google AdSense?

You are probably familiar with Google AdSense. It's one of the most popular advertising platforms that allows publishers to earn money from displaying programmatic ads.
In our recent blog post, we covered which bid types are available in Google AdSense.
Today, we'll go through everything you need to know before you start making money with Google AdSense.
Table of Contents:
How Does Google AdSense Work?
To get started you need to create a Google AdSense account. Then, add a small piece of code to your website, and that's it. Later on, Google will display programmatic ads on your website to users.
Google states: "AdSense works by matching ads to your site based on your content and visitors. The ads are created and paid for by advertisers who want to promote their products. Since these advertisers pay different prices for different ads, the amount you earn will vary."
These ads come from Google Ads, which is a platform used by advertisers. To decide which ad appears on your website, Google AdSense runs an auction where the highest bidder among Google Ads advertisers wins. You'll earn money each time someone clicks on your ad.
Google AdSense Pros and Cons
Előnyök
It's free to join.
Suitable for small publishers (<100k monthly visitors).
The setup process doesn't require technical knowledge.
Auto Ads option automatically tailors ads to your website and adjusts them to every screen size.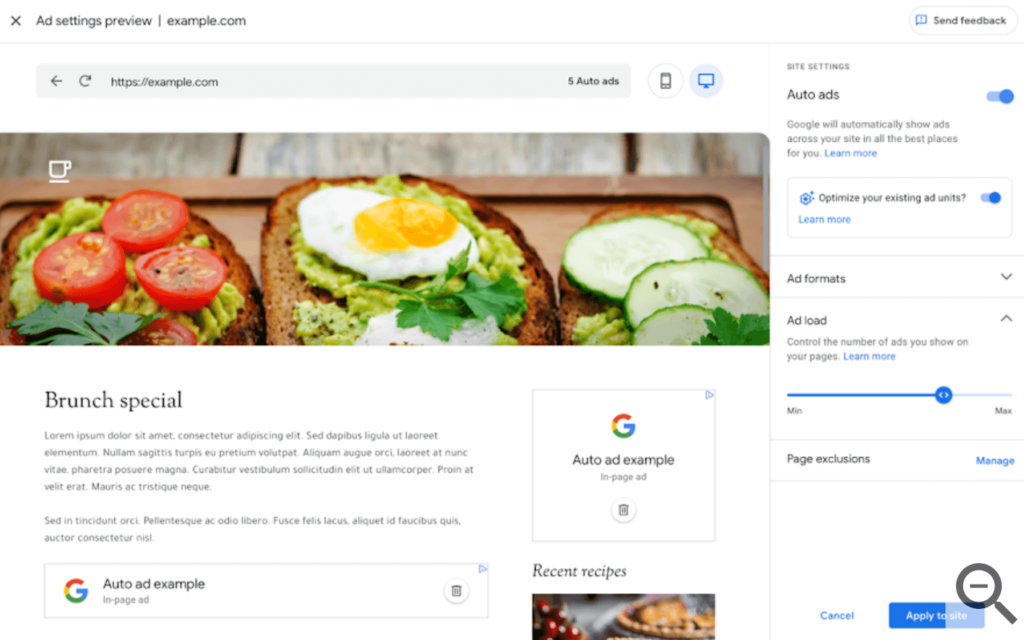 Can monetize multiple websites with one AdSense account.
Can be used to monetize Blogger.com or YouTube content (subject to requirements).
Hátrányok
Only one demand partner (Google)–cannot sell ad impressions for the highest price like with header bidding.
Google takes 32% commission of the total ad revenue.
If you don't meet the AdSense payment threshold ($100 or €70), you won't get paid until the month when the overall earnings meet the threshold.
If your account is terminated, you won't be able to use AdSense again and, in some cases, monetize content with other Google products, like Google Ad Manager.
Google can terminate your account without warning.
Google AdSense Requirements
Before you sign up with Google AdSense, ensure that you meet the eligibility criteria.
You must be over 18 years old.
Need to have access to the HTML source code of the website you want to monetize.
Your website should have sufficient content.
Your website must have original, high-quality content.
You shouldn't generate or encourage invalid activity on your site (e.g., invalid clicks, invalid traffic).
Your site should be free from offensive, hateful, and adult content.
You must comply with Google Publisher Policies, AdSense Program Policies, and Google Webmaster guidelines.
Ensure that your site has a good usability and be free from malware, malicious redirects, phishing, and other practices that interfere with website usage.
Avoid misleading headings or buttons that can be mistaken for ads. For example, don't name the section on your website as "Helpful Links" and prompt users to click on the ad.
In addition to the requirements above, some unofficial rules that might help you get accepted into AdSense.
For example, your website should be at least 6 months old and have technical pages such as Privacy Policy and About Us. Hence, it might be a good idea to tick off these boxes before you sign up.
How long does it take to get AdSense approved?
The time for AdSense approval varies. Anything between 24 hours and up to two weeks is an acceptable time window.
How Much Can You Earn From Google AdSense?
Your AdSense earnings will heavily depend on your website niche.
For example, the most profitable AdSense niche is insurance. The average CPC for car insurance in the US is $85.61 (as of November 2021).
This is because insurance businesses have a very high ROI (Return on investment) and each ad click has a high chance to end as a sale.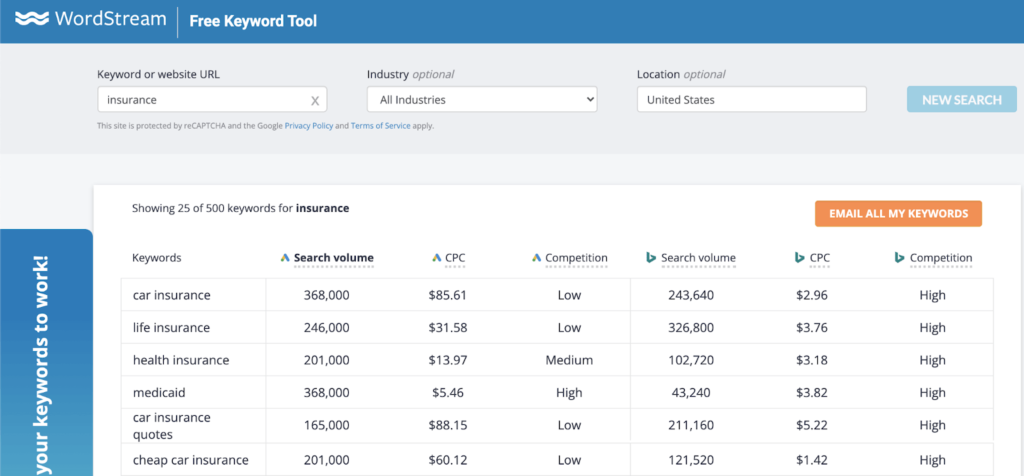 How much does AdSense pay for 1 click?
AdSense is a CPC (cost-per-click) platform. Therefore, your earnings per click will depend on many factors, like the competition of your website's niche, traffic volume, geolocation, ad placements, CTR (click-through rate), etc.
In practice, the price per click ranges from $0.20 to $15 for most websites. For a rough estimate for your website, you can try the AdSense revenue calculator.
Will AdSense still be profitable in 2022?
For most new websites, AdSense can be one of the most accessible routes to start earning from ads. However, it's not the only one and definitely not the highest-paying monetization program out there.
For publishers with at least 100k monthly traffic, there are more advanced and profitable monetization solutions (like header bidding) that are normally developed by monetization platforms. These platforms usually have value-added services like ad refresh, technical support, and more advanced ad formats.
AdSense Ad Types
There are several ad types in Google AdSense. All ad units are created responsive by default to fit different screen sizes and devices.
1. Display ads
Display ads are standard banner ads that can include text, images, and video. While responsive by default, the publisher can choose a fixed-size ad unit for these ads. They're also compatible with AMP pages.

2. In-feed ads
In-feed ads are essentially native ads that appear inside a feed (for example, a list of articles) and resemble the look and feel of your website. They fit seamlessly into the content and are good for user experience.
In addition, in-feed ads are:
great for publishers who have editorial/product listings;
suitable for monetization of additional ad inventory;
highly customizable.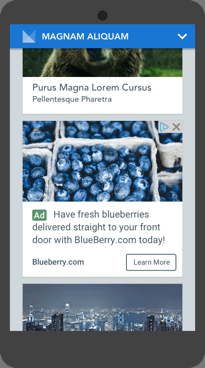 3. In-article ads
In-article ads are also a form of native ads that appear between paragraphs of text on your pages. They don't interrupt users' natural reading flow and are customized to perform well across all article pages.
In-article ads are:
better for user experience compared to standard display ads;
great for mobile;
useful for pages with long-form content.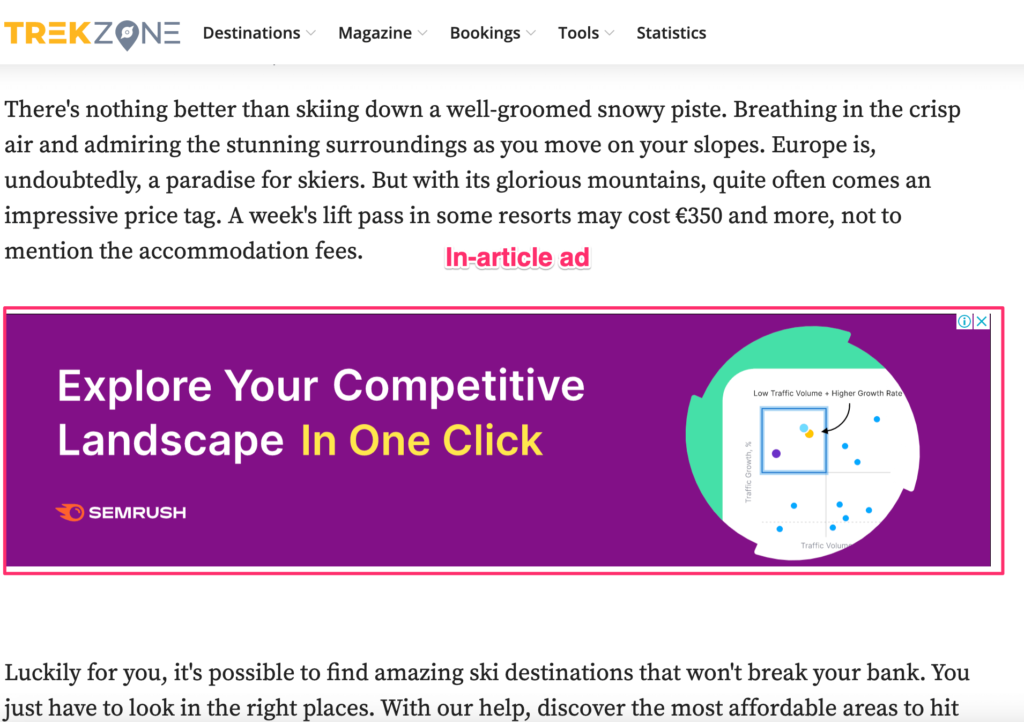 4. Matched content
Matched content is essentially a content recommendation tool in Google AdSense with an option to include ads. It allows publishers to promote other pages on their website that are relevant to their readers.
Matched content is only available for websites with sufficient traffic and a certain number of unique pages (number depends on the website).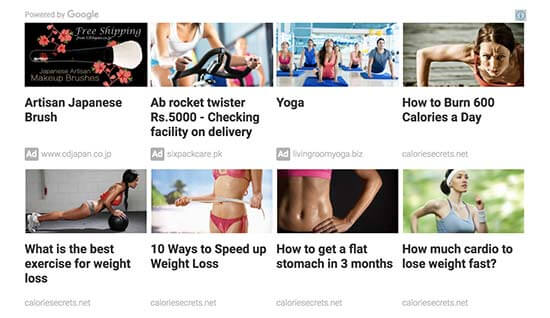 5. AdSense custom search ads
If your website has a lot of content, you can add a custom Google search engine and show ads within search results. When users search for something within your site and click on the ad, you get paid.
In addition, you can customize the search results page by excluding specific websites or changing the color scheme.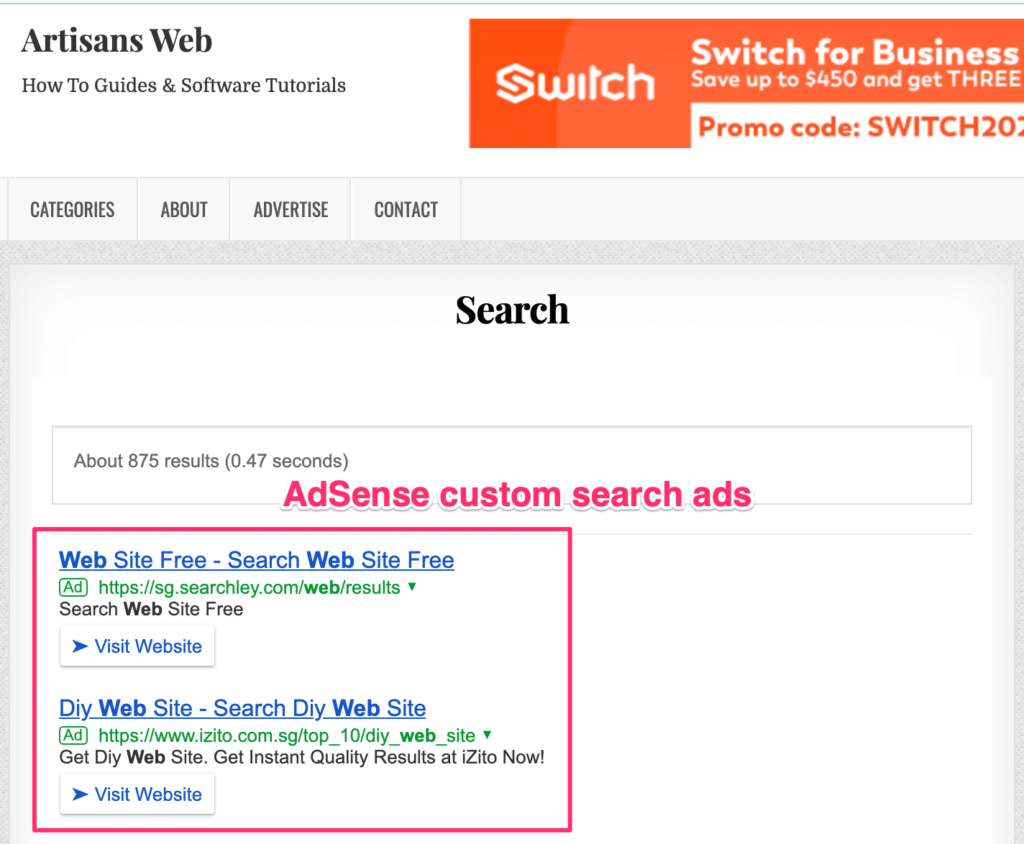 How To Make Money with Google AdSense?
Assess your website type.
Certain websites perform better with Google AdSense than others. The types of websites that are easiest to optimize and generate good traffic are:
blogs;
media sites;
forums;
social networking sites;
online tools and games.
Don't incentivize clicks.
This means you shouldn't click on your own ads or ask others to do it. Google is very strict about ad performance inflation, and such practices may result in the suspension of your AdSense account.
This may result in getting a Google two-click penalty which can significantly decrease your revenue.
Create high-quality content.
High-quality content that resonates with your audience is essential. It is also the main aspect that determines your website search rankings.
Structure your content around user intent and update it regularly. In addition, follow SEO best practices to drive organic traffic to your website.
Add ads.txt.
Ads.txt, a.k.a. Authorized Digital Sellers, is an IAB initiative that lets you declare authorized sellers of your ad inventory. You can download the ads.txt file directly from your Google AdSense account.
Skipping or delaying this step may result in ad revenue absence for up to a month.
Optimize for mobile.
Mobile accounts for 55.07% of the global web traffic in 2021. With mobile friendliness being an official ranking factor, you should aim for the best user experience for your mobile users.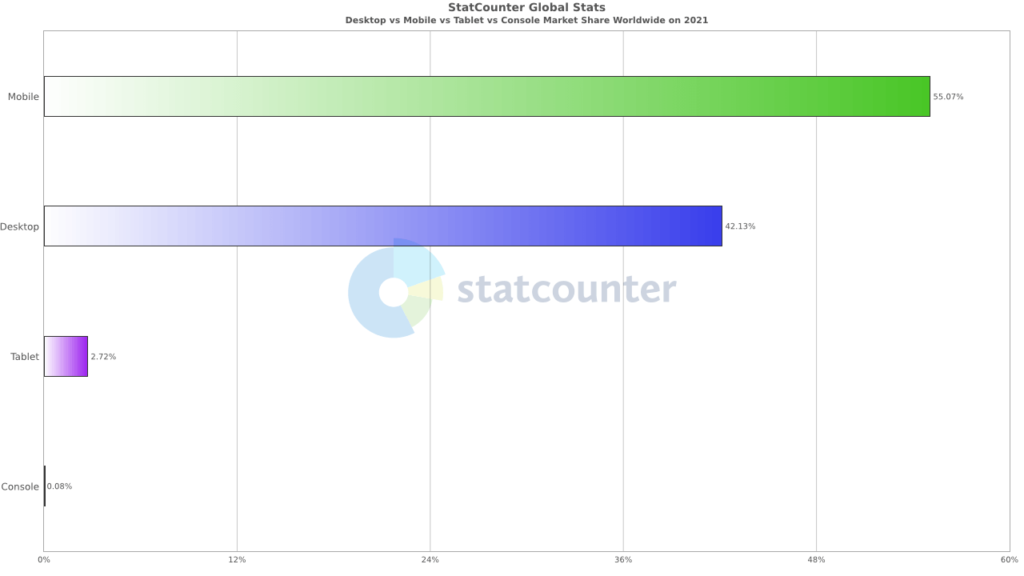 Have a great user experience.
Ranking algorithms like Core Web Vitals look at users' experience with your page. To ensure that your website functions properly, consider these aspects:
responsiveness;
readability;
navigation and alignment;
website interface.
In addition, your ads must never exceed your content.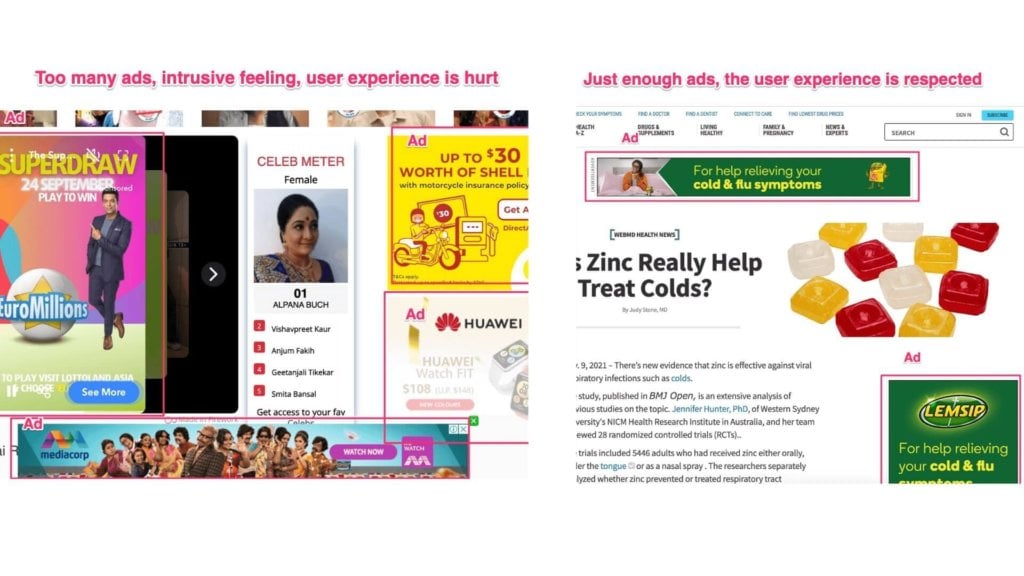 Related Article: How Many Ads I Should Put on My Website?
Use best-performing ad placements.
Use ad placements and formats with high ad viewability rates that stay in view for longer, such as sticky ads.
Since Google AdSense pays for clicks, you may want to try ad formats with high CTR, such as interstitial ads (called "vignette" in AdSense).
Conclusion
There are no shortcuts to start earning a lot of money with Google AdSense. You need to consistently test ad placements and formats, optimize your website, and, most importantly, produce high-quality content.
We at Setupad believe that high-quality content should be rewarded. Our solution can significantly outperform Google AdSense and allow publishers to earn more. After switching from Google AdSense to header bidding, some of our clients have even seen a 300% increase in ad revenue.
Sign up today and let us help you to unlock your full monetization potential!