In our previous articles, we have covered a great deal about website monetization. But besides making sure your website can generate profit, we also recommend channeling your efforts into blog monitoring.
Blog monitoring is not only relevant, but also genuinely impactful in helping you review and understand the progress of your website, blog, or social media campaigns and systematically receive results.
In this article, we will explain what blog monitoring is, its importance, and how you can do it.
What is blog monitoring?
With blog monitoring, you are aware of what is happening and working for your blog. How your brand is represented in social media, public opinion of your blog on the internet, and many more.
If you don't monitor how different voices on the internet perceive your brand, business, or you as a publisher, you might not be aware of any feedback or reviews of your site that exist.
9 Main Monitoring Features You Should Know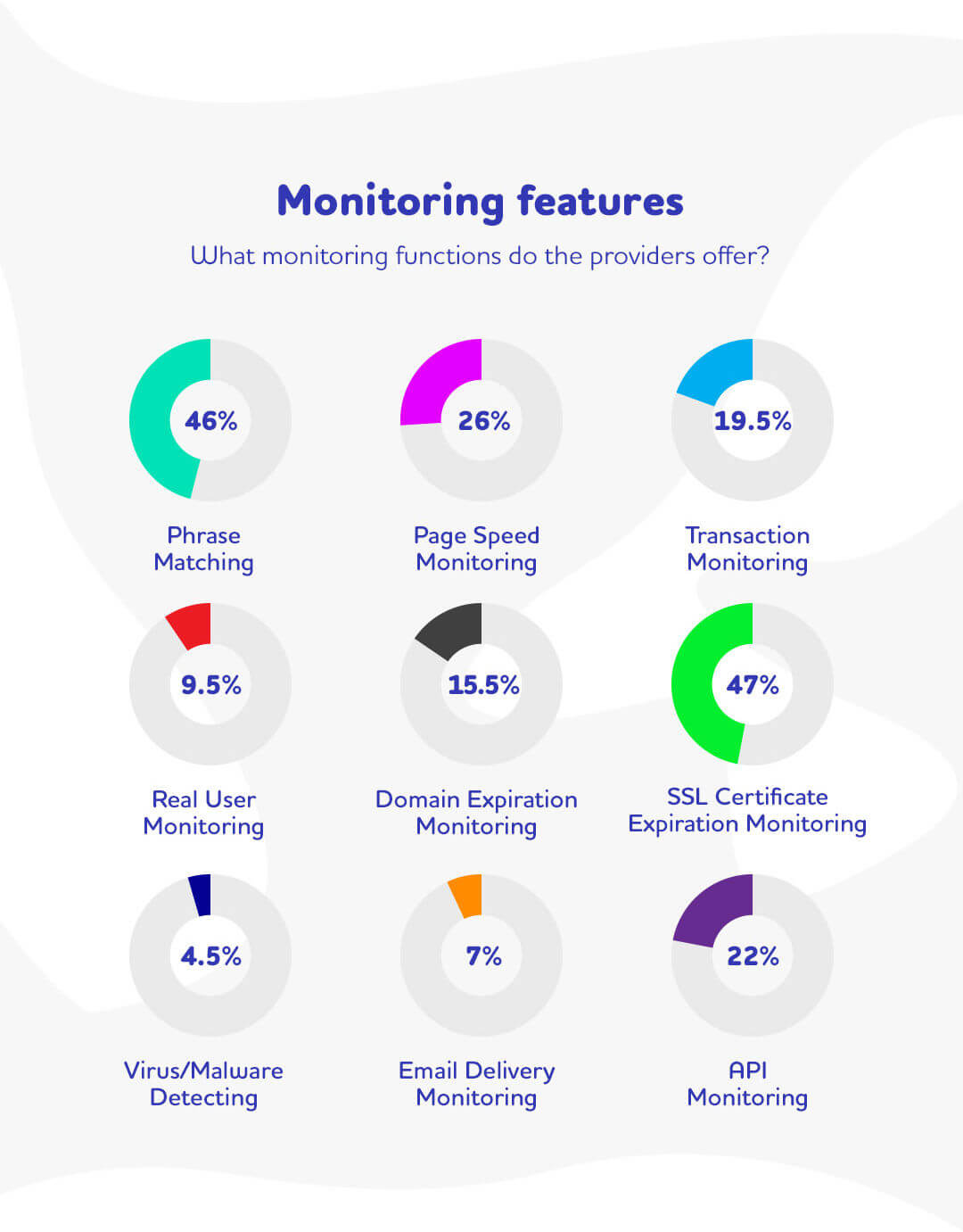 *Source: Supermonitoring.com
Blog monitoring keeps you updated and allows you to take action immediately if something goes wrong within your website or blog. It also enables you to become more organized and in charge of your brand presence and image online.
There are two ways how you can do blog monitoring:
Choosing a third-party monitoring site.
Choosing a monitoring tool.
Let's start with third-party monitoring sites
If blog monitoring sounds too complicated and time-consuming, third-party monitoring sites can take it off your hands completely.
With third-party monitoring sites, you can choose between monitoring the whole website, real user monitoring, server monitoring, and more. These sites provide detailed performance reports about your website or users. They analyze malfunctions if something goes wrong on your site before customers are aware of it.
They can also provide results for different browsers side-by-side (image below). You can instantly compare the performance of your website on different browsers, like Google Chrome, Firefox, Safari, and Internet Explorer.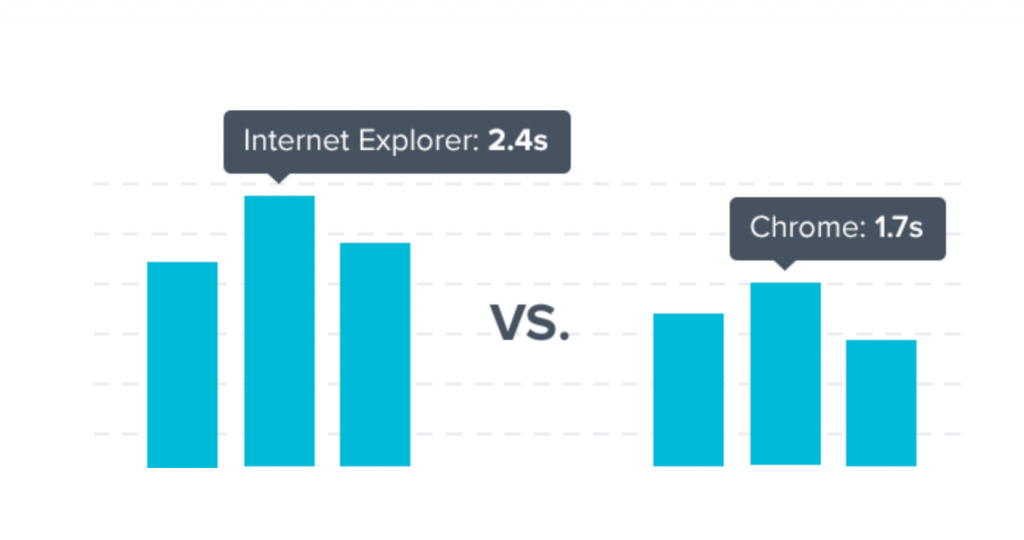 Here are some of the best third-party monitoring sites: Uptrends, Logic Monitor, and New Relic.
And if you would like to monitor all your marketing links like backlinks in one place, you can choose ClickMeter.
These sites usually offer a dashboard and provide results from different categories, such as information about your competition, sites that your blog articles or press releases have appeared in, website health, and latency metrics. Also, some of the sites provide real-time alerting capabilities. For example, you can receive notifications or alerts regarding a broken URL.

Monitor your blog by using blog monitoring tools
There are several monitoring tools that can help you if you decide to conduct blog monitoring yourself.
For example, you want to promote your articles on social media, like Facebook, Twitter, or LinkedIn. Instead of setting ad campaigns on social media platforms separately, you can use one platform, like Hootsuite. This tool can help you schedule and run campaigns, as well as gather relevant metrics.
If we look at the image below, we can see that the monitoring tool has gathered data from social media platforms and identified the most important information all in one place—starting from post analysis to followers and engagement. Later on, when you have to present results or create a plan for improvements, you can easily download your reports.

Monitoring tools enable you to filter out social conversations by keywords, hashtags, and locations in different languages in order to know what users are saying about your brand, competitors, and industry.
Moreover, monitoring tools can notify you via alerts if a problem or issue is detected.
What is the main difference?
The main difference between third-party sites and monitoring tools is that with monitoring tools, you can decide what you want to monitor. This can be your social media platforms or your network traffic. On the other hand, with third-party sites, you can receive a detailed performance analysis of insights into your website.
Which one to choose?
It depends. Before investing in any monitoring tool or third-party monitoring sites, set your objective for blog monitoring. Do you only want to monitor your blog or ad campaigns on social media? Or do you want to track the performance of your entire website?
How to find the best monitoring strategy?
Identifying the most effective monitoring strategy to protect your revenue and brand can be challenging.
We have come up with 4 steps to help you make the right decision:
Analyze the performance of your web pages and see which ones perform better. Remember to monitor not only your homepage but also other pages.
Set up alerts from monitoring tools regarding issues you want to receive notifications about.
Compare your page performance with that of competitors and industry leaders.
Set objectives that you want to reach from monitoring. Is your goal to increase customer loyalty, grow revenue, or reduce costs? Then decide which metric will help you evaluate your performance.
What do you think will work best for you: a third-party monitoring site or monitoring tool? Let us know in the comments section.