Monetización para principiantes | Google Adsense pistas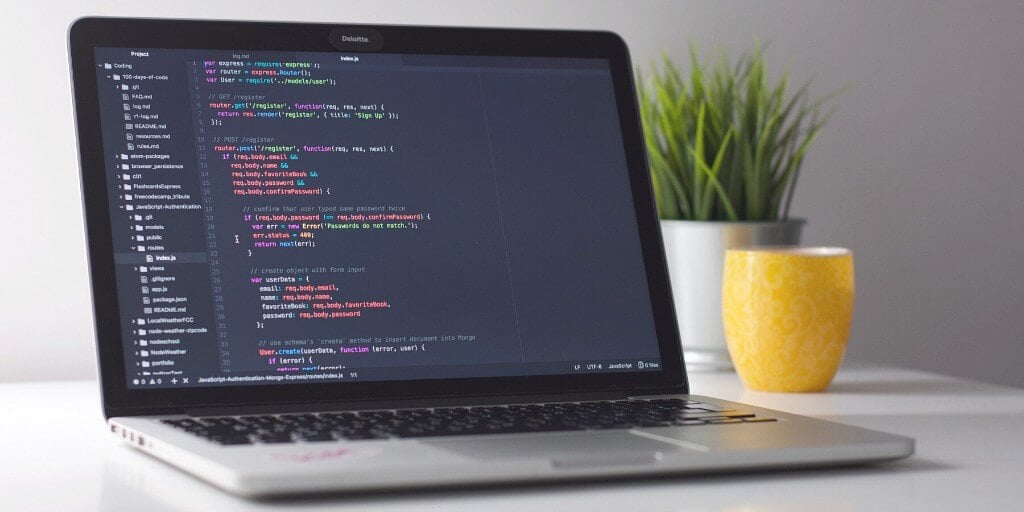 Are you ready to discover Google Adsense bid types and receive expert tips regarding monetization? Congrats, you are reading the right article!
Before you apply Google AdSense you should know about Google AdSense bid types and what further optimization opportunities are out there.
What is Google AdSense and how does it work?
Google AdSense is owned by Google. It launched way back in 2003, and it is one of the most popular advertising platforms out there. Google AdSense is perfect for newcomers to website monetization, and once your website has gained a significant audience base with Google AdSense, all your hard work can start to pay off.
Let's go through some steps and tips you will find useful in the process.
Things you should consider before monetization
Before going into monetization, there are some things you need to evaluate before placing ads on your website with Google AdSense.
Is your website is ready for monetization?
There are three things AdSense advises you to consider:
The Layout
Navigation
Content
The layout of your website has to be welcoming, and website visitors should have no problem finding what they're looking for. And as you might already know, the content has to be compelling, engaging, and keep your visitor not only interested but also make them want to return.
There are some content restrictions, so check if your website does not fall under one of these categories:
Mature or adult content;
Shocking content;
Excessive profanity;
Malware or adware;
Drugs or drug paraphernalia;
Sales of alcohol, tobacco, prescription drugs, weapons, or ammunition;
Illegal activity;
Hateful content or discrimination against religion, race, nationality, sexual orientation, gender, etc.
What is a good banner size for mobile and desktop?
We suggest implementing the most popular banner sizes on your website, as this will make your inventory accessible to more advertisers.
Top 5 Banner sizes for desktop:
970×250;
300×600;
300×250;
728×90;
160×600.
Top 5 Banner sizes for mobile:
300×250;
320×320;
336×280;
300×300;
320×100.
For beginners, Google recommends using Auto ads. This feature will enable Google to automatically show ads at optimal times and provide a good experience for your visitors.
Politica de privacidad
It is your responsibility to update your privacy policy and inform your website visitors that an ad network is displaying ads on your website. This is a requirement from Google. (further reading: Google)
Google Adsense Bid Types Explained
There is plenty of guidance from Google regarding Google AdSense bid types about the signup process so we will skip over this step, but we do want to explain a bit more about the bid types in Google for you to understand how the revenue gets calculated.
CPC (Cost per Click)
CPC monetization strategy means you will get paid each time a website visitor clicks on an ad on your website. How much will a click cost on your website? It depends on the content of your website and how valuable it is to advertisers.
CPM (Cost-per-thousand impressions)
CPM model means that a user does not need to click on a banner for you to earn money. Advertisers bid what they would be willing to pay for 1000 ad impressions.
vCPM (Active View cost-per-thousand-impressions)
Active View CPM is the newest bid type in AdSense. This means that you will only get paid if the impression measures as viewable (At least 50% of the banner is visible for at least 1 second).
CPE (Cost-per-engagement)
Advertisers select a specific action that should be performed by the visitor. In this scenario, the advertiser only pays if the action is completed.
Google does take a monthly 32% commission out of your ad earnings, so that is important to keep in mind.
Tips and Suggestions
Ads.txt
All publishers using Setupad solutions are encouraged to paste our Ads.txt on their website. It consists of all our partner IDs and guarantees a quality stamp for your ad inventory, and this further increases your ad revenue.
Audience
It's no secret that the backbone of every successful website is the audience. The bigger your audience, the more ad impressions your site will generate. There are different ways of how to grow your audience, but the main three points worth keeping in mind are:
Content, SEO and Advertising
There is no formula on how much content you should create, but the quality will always beat quantity. An engaged audience and a stable reader base will pay off in the long run. To find out what content your audience is interested in, you should do some research on what is trending. There are different tools for this, such as answer the public, where you can see the search queries from Google and Bing. This is a great way to understand what your audience is looking for, as the search results are presented in an extended form, through questions, prepositions, and comparisons.
Según Worldometers, there are, on average, 5 million blog posts written a day. And although your content might be great, you still might need a little push to stand out from the crowd. Placing paid ads on social media can be an excellent investment to grow and expand your audience.
On average, a person aged 18+ spends about 43 minutes a day on Facebook.
43 minutes might seem like a lot, but the amount of information a person is introduced to in this small time frame is immense, so you should choose the right target audience and not waste your advertising budget.
Facebook is only one of the options available out there, with 645 million users LinkedIn also offers great possibilities for advertising your content, especially if your audience is business orientated.
Improve Visitor Statistics
At the end of the day, the audience visiting your website is the most important element if you want to monetize your website. You should know as much as you can (or as much as GDPR allows you to) about your visitors.
Using Google Analytics (or any other analytics tool) will help you learn more about your visitors' habits. It will give you an insight into what you should improve and what works best to keep your website visitors coming back and engaging with your site.
When monetizing your website, there are a couple of things that will influence how much you can earn from ads:
1. Who are your visitors and where are they coming from?
This is one of the most influential factors that will define how much ad revenue you will generate. There are different eCPMs in different countries. Traffic from tier1 countries will always generate more revenue than tier2 or tier3 countries.
2. PageViews and Time Spent on Page
How many page views per visitor do you see on your page, and what is the average time a visitor spends scrolling through your content. The better these metrics are, the more valuable ($$$) your audience is.
Further steps for optimization
If you keep expanding your website and your monthly traffic keeps on growing, it is worth exploring different optimization techniques to increase your ad revenue even more.
Google AdSense is nonetheless the most popular tool for website monetization, and even big websites are using it. However, there are plenty of other SSPs out there that additionally to Google can also increase your ad revenue.
Ad Tech industry keeps on evolving, and you don't have to have a massive website to get access to technology like header-bidding. Setupad solutions offer header-bidding implementation as their main product. We connect you to 15+ SSPs (including Google) to drive up your ad revenue. Sign up!
There are plenty of other tools we use for revenue optimization, so get in touch, we can help!