How to Build Brand Loyalty? | Proven Tips and Solutions
Brand loyalty is a long-term effort that helps you increase your revenue and gather a loyal client base within a unique environment. The same way works for reader loyalty. It's one of the most important aspects for publishers that shows content's value.
In this article, you'll learn what brand loyalty is, how to measure it, and tips on how to effectively incorporate it into your company's strategy.
What is Brand Loyalty?
Brand loyalty is when a customer decides to keep purchasing a product from the same company despite competitors' offerings.
These customers will stick to their preferred brands even if more economical or feature-rich alternatives are available.
For publishers, brand loyalty means improving the audience's path to long-term reader loyalty. Reader loyalty is important because loyal readers present the most valuable audience for publishers.
When customers develop brand loyalty, they form an emotional attachment to the brand. Some of the reasons why customers form such an attachment include:
Emotional attachment to the brand and its identity.
Commitment to the brand's vision, values, and offered products.
Trust in the brand's quality and reliability.
How to Measure Brand Loyalty?
Brand loyalty isn't just about sales. It's about the whole customer experience and journey with your company.
Online customer surveys or questionnaires are one of the ways to determine brand loyalty.
You can ask your audience to learn more about them, including how frequently they use your goods and services, how often they think about competitors (and which ones), and how they view your brand in general.
There are 8 metrics you should consider when measuring brand loyalty:
1. Customer satisfaction
It's one of the most important aspects of brand loyalty because if customers are satisfied with your brand, they're more likely to come back.
As a publisher, you should always provide a seamless user experience, which consists of your website's usability, accessibility, and functionality.
You should work on increasing the website's speed, providing high-quality content, and using topic clusters to separate different subjects on your page and improve readability.
Additionally, the placement, amount, and size of ads can benefit the user experience if used correctly.
Considering customer satisfaction and user experience allows you to understand how your website is meeting or exceeding users' expectations.
There are 3 questions you should ask your users to capture this metric:
How convenient is our website?
Does the content we offer satisfy your expectations?
Where would you like to see improvements?
2. Brand trust
To ensure customer loyalty, all brands must acquire and maintain their consumers' trust.
If you want to convince customers to try your goods and services, purchase a subscription, to participate in your customer feedback surveys, you must earn their trust first.
However, trust is particularly crucial for businesses handling sensitive data, such as banks, online retailers, and healthcare providers.
To understand this metric, you should ask your clients if they trust your brand, how did your brand earn their trust, and how you can maintain it.
Additionally, it's important to have a trusted SSL certificate for your website. It assures secure data transfer between a server and a client and increases your trustworthiness.
3. Brand value
The perceived value of your offered goods is the consumers' opinion of how your product relates to them and their needs.
Both publishers and search engines would consider the content on your website valuable if it matches the user's search intent and provides trustworthy high-quality information.
Semantic SEO strategy allows you to dig deeper into certain topics, covering all the necessary information and increasing the chance of answering users' queries. In addition, word count is an important aspect of SEO and user satisfaction.
If the content is too short and doesn't offer a full perspective on a topic, users will end up looking for information elsewhere. If the content is too long, users will lose attention and bounce away. In both cases, this will decrease your brand value.
4. Net promoter score (NPS)
This metric asks the following question–how likely are you to refer our website, service, or product to a friend, colleague, or relative?
It gives an insight into how loyal customers are to your brand, how they perceive it, and whether they really are satisfied.
Users would promote your website and content only if they're loyal to it and believe that it consists of valuable information.
5. Brand awareness
One of the approaches to determine the extent of your brand's reach is to measure brand awareness. In any case, how will consumers engage with you if they aren't even aware you're there?
Consumers aware of your brand are more likely to become brand-loyal customers. You can decide what steps to take to increase the recognition of your brand by determining who is and who isn't aware of it.
You should ask your users how they found out about your website, their word associations with it, and their preferred digital marketing channel to gather information and news from you.
6. Returning visitors
This metric allows you to adjust your marketing strategy so that you don't waste time and money on customers who aren't likely to engage with your content.
There are many advantages that come from stimulating repeat visits to your website:
The trust in your blog and any services you provide as a publisher grows if users frequently interact with your content.
Repeat visitors' share of comments on blog posts. They increase engagement and help a piece of content to go viral.
Repeat visitors enhance publishers' ability to improve authority (E-A-T) in their field.
An increase in repeat visitors indicates that the content is valuable and high-quality.
Personalized customer experiences ensure that your ads and offers are relevant to users' past purchases and interests.
Make use of tools (e.g., Google Optimize) that examine your customer's behavior and preferences to gain a deeper understanding of them.
7. Loyal readers
Loyal readers are more interested in your content and visit your website more often. They are more likely to purchase subscriptions, click on display or native ads, and suggest your content to others.
A publisher's core audience of loyal, active readers typically only accounts for 3.8%. The remaining 96%–97% of readers are only occasional readers.
Occasional readers might periodically click on a link or find an article after conducting a Google search, but those readers don't contribute significantly to the earnings of digital content.
8. User engagement
User engagement measures each user by their activity on your website and use of your services. It's one of the most important factors for publishers and content creators, as it indicates that your client base is willing to engage with your content.
User engagement directly increases ad revenue for publishers who monetize their websites with ads. Visitors who are interested in your content stay on your website longer and view more ads.
Measuring each user also allows you to cluster your client base into groups based on demographics, products, interests, etc. You can assess how each section is doing in relation to others and spot potential value customers within those segments.
You should consider the total time users spend interacting with your offered content, the frequency of visits, and core user actions.
In the end, higher user engagement yields similar advantages to higher brand loyalty–more repeat visits, more direct traffic, and a higher chance to convert into subscribers.
Top Reasons Why Brand Loyalty Disappears or Weakens
Here are the top 6 reasons why consumers lose their loyalty to a brand:
Poor customer service and bad user experience.
Low-quality content.
Bad ad placement, size, or intrusive advertising.
Increase in brand prices (e.g., subscription).
Friends or relatives suggest another brand.
Brand's reputation is damaged.
5 Strategies to Build Brand Loyalty
1. Create your own brand image
Brand image is the perception consumers have of your brand. Having a strong brand image shows that:
You're passionate about what you do.
You know what your users want.
Your work has made users trust and recognize you.
It's all about understanding your brand's values, following them, and finding the right target audience that sees your brand's purpose and content appealing.
Results from a survey show that 84.3% of customers agree that if a brand's values align with theirs, they are more likely to become loyal to the brand.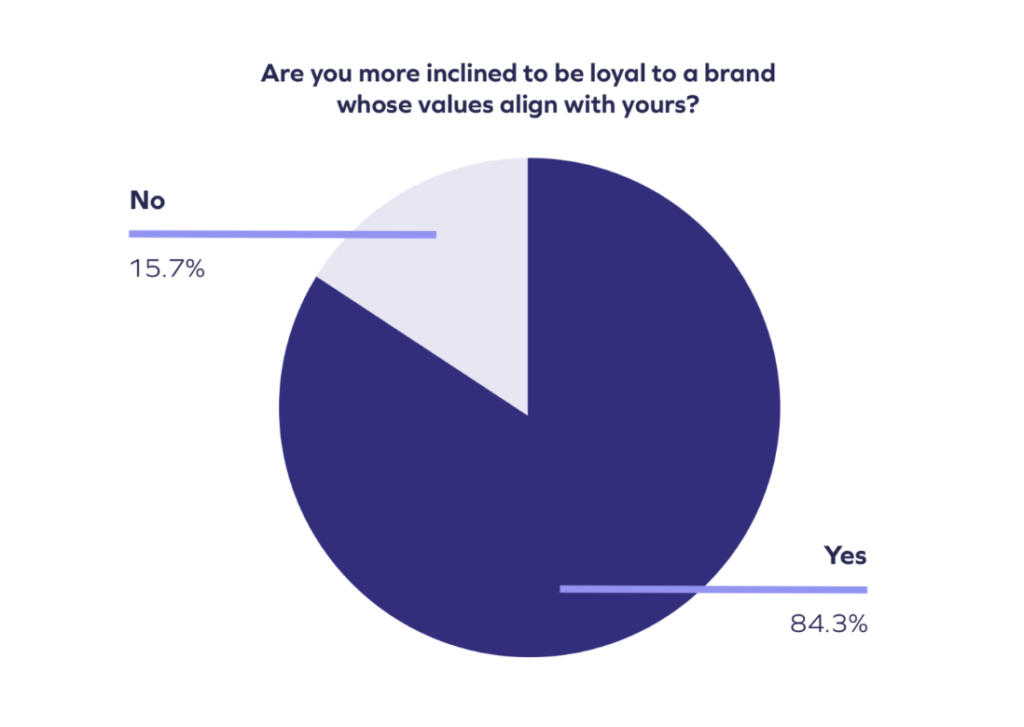 Fuente: Yotpo
Of course, you should also think about your website's design–is it thought-out and visually appealing?
You should choose fonts that don't affect your content's readability and ensure that the website's layout provides a seamless experience for users. Pay attention to your Core Web Vitals, as they will indicate how delightful users experience your page.
2. Build brand loyalty through an engaged community
The best way to build brand loyalty is through a community, which is an extension of advocacy.
Create an online group and bring users together after you know of your audience's expectations and needs. Ensure they're the first to learn about new products and promotions from your brand.
Users are more likely to form positive associations if you encourage them to support your brand and give them a sense of involvement.
For example, digital communities, such as LinkedIn/Facebook groups and forums, are an excellent place to start. You may also set up real-world meetings and communities where your users can interact and talk about the subjects that interest them.
You can also add a comment section on your website, allowing the users to engage more and start a discussion with other users.
Additionally, hashtags on social media can speed up communication with your followers.
3. Introduce subscription content or a brand loyalty program
A survey shows that in 2020, 67.6% of customers were ready to join a loyalty program for a preferred brand, and 56% admitted that they were ready to spend more even if there were cheaper options elsewhere.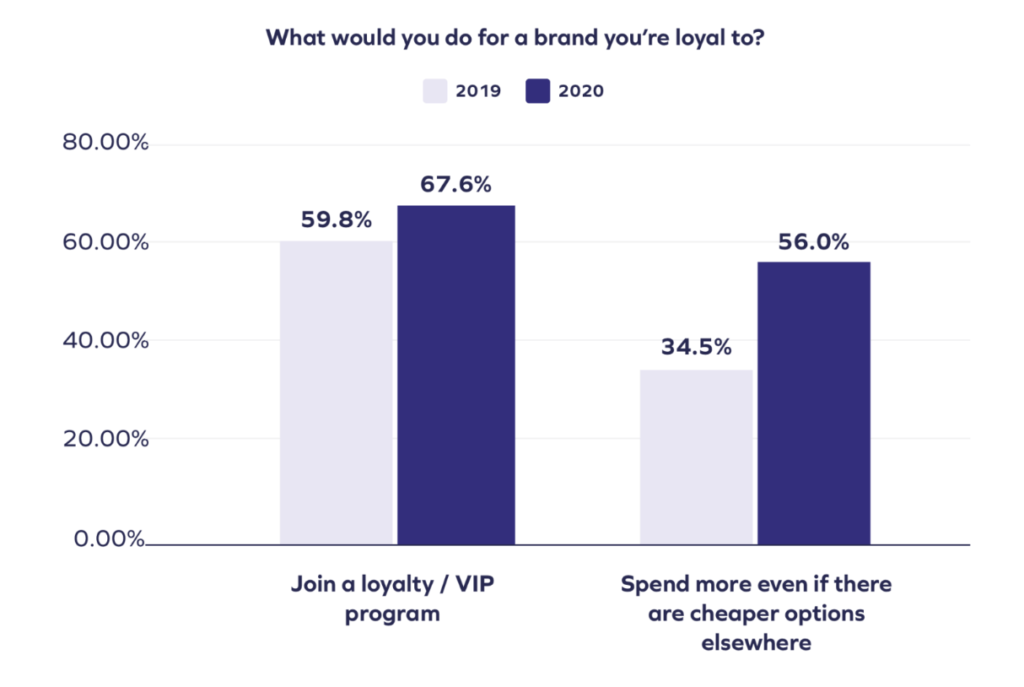 Fuente: Yotpo
Loyalty programs and rewards give a sense of appreciation and involvement in your company. It improves the communication between you and your clients and gives you insight into relevant user data and trends. 
For publishers, content subscription is one of the avenues to support their earnings. However, building a sustainable subscriber base requires premium content, brand loyalty, and significant brand awareness.
Data shows that by 2025, the subscription economy is expected to reach a market size of $ 1.5 trillion, with an average annual growth rate of 18%. This would make it one of the fastest-growing industries worldwide.
4. Use a CRM to Help Increase Customer Loyalty for Your Business
CRM stands for customer relationship management. The main goal is to improve customer satisfaction and experience with your company. 
It allows you to understand better your target audience, its main pain points, and desires.
Typical components of a CRM system include a customer database, data management tools, workflow automation features for managing and designing processes, analytics, dashboards, and other features like forecasting and intelligent scoring.
Using such features allows companies to interact with customers through various channels, including websites, emails, phone calls, and chatbots, with a more personalized approach.
Sending out newsletters to your loyal customers or subscribers lets you engage them in your company's news, blog articles, industry trends, exclusive offers, etc.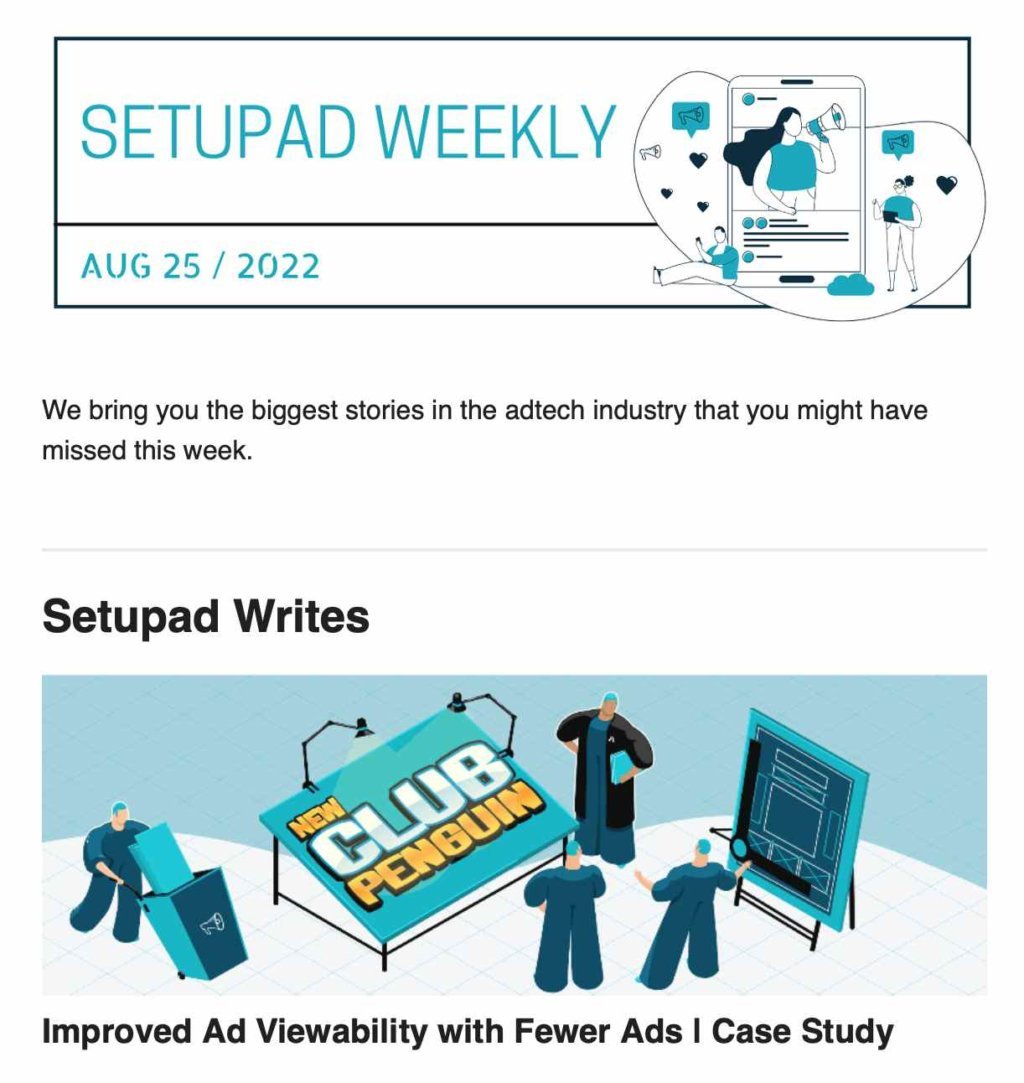 Addressing the recipients personally allows for creating a more individual approach which can potentially increase customer loyalty and engagement.
5. Educate your audience to build trust and brand loyalty
Last but not least, educate your existing customers to increase their trust and loyalty.
Such activities are necessary as they allow your customers to gain more benefits by interacting with your offered services.
This can be maintained by:
Writing blog articles about the trends and news in your field.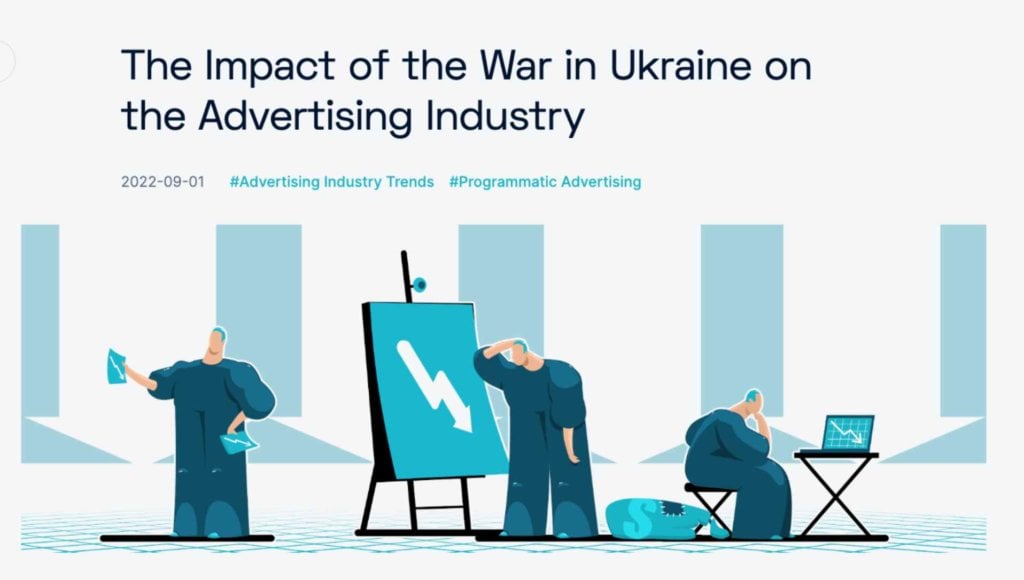 Fuente: Setupad
Organizing webinars that help your customers to understand complex topics and gain real-time answers to relevant questions. Webinars can also be leveraged to collect users' email addresses to build an email list.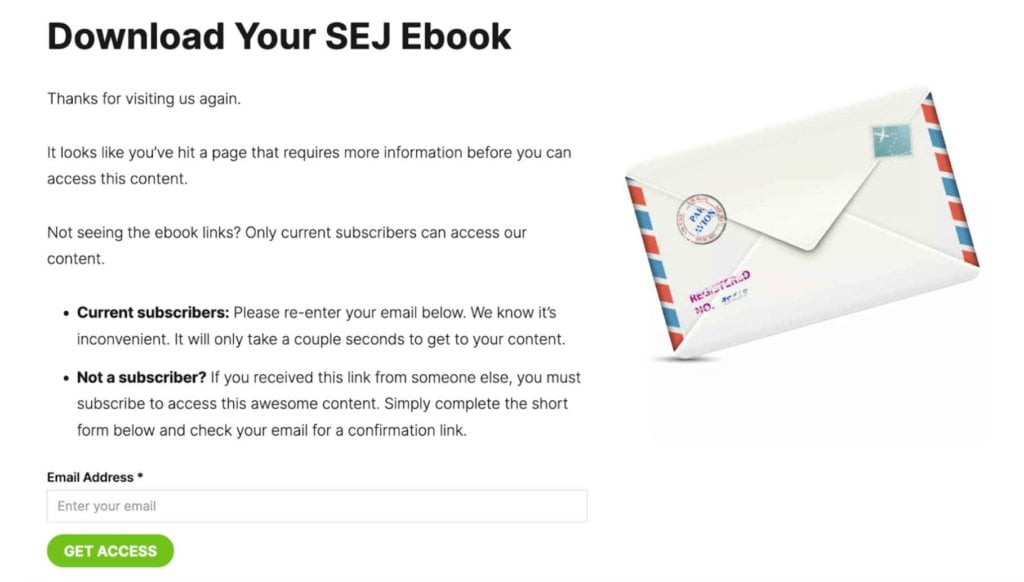 Offering online courses that educate your users more about your services or useful tools that can be used in their workflow (e.g., SEO tips).
Examples of Brand Loyalty
Here are 4 examples of how companies reach their brand loyalty:
Apple–their customer brand loyalty is strongly maintained by high-quality products, the walled garden effect, different Apple tech products that all work in synergy, and unique design. Customers really appreciate Apple's transparency and safety regarding their data use. This example shows that if you maintain brand loyalty, the product price is less relevant than the quality of your offered services. A report shows that Apple's brand loyalty reached nearly 92% in 2021, which is almost 2% higher than in 2019.
The New York Times y The Washington Post–to reward their readers' loyalty debuted "gift articles" during the summer of 2021. A certain number of previously locked articles could be shared with friends and acquaintances by current subscribers.
Nike–is one of the most well-known brands in the world with its iconic swoosh and "Just Do It" slogan. It also has one of the most devoted customer bases. While brand awareness is crucial, this business succeeds by establishing relationships with athletes that their target audience finds inspiring. This brand loyalty is maintained more by the image they portray to the world than other aspects of their brand and products.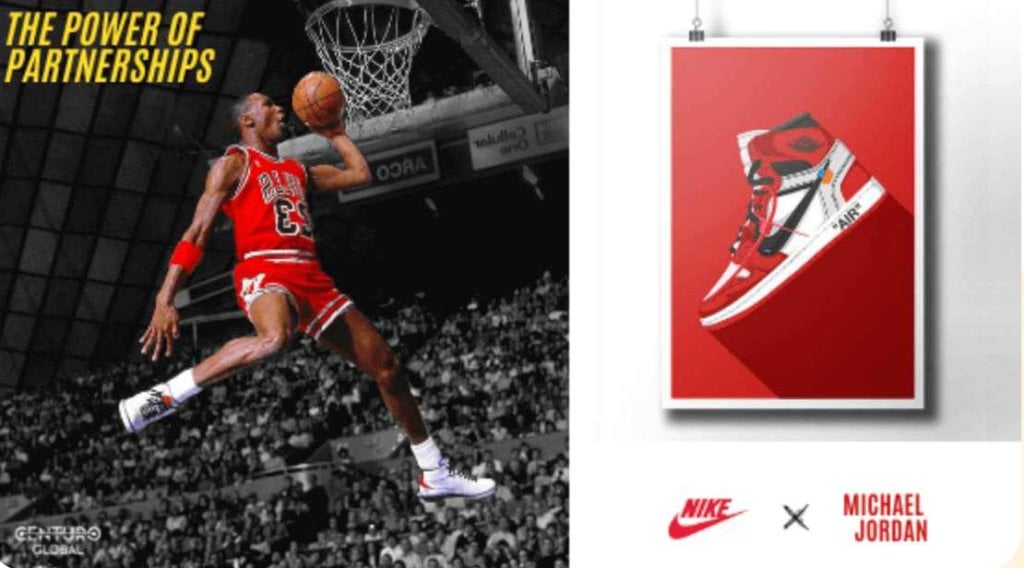 Fuente: Centuro Global
Adidas Creators club–a rewards program that relies on membership. It's a strategy that pays consumers to interact with the brand. Members acquire points through account creation, profile completion, product reviews, and Adidas training sessions and event participation. Members can move up to the next level as they accumulate more points.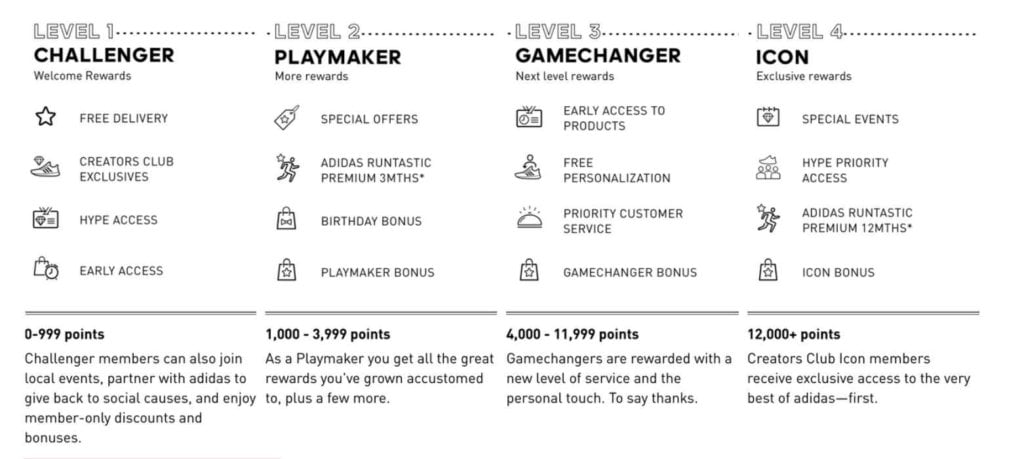 Fuente: Adidas
Tips for Maintaining your Brand Loyalty
We have gathered 8 tips for you to maintain your brand loyalty:
Provide high-quality customer experience. The modern consumer rarely pays attention to a great product on its own, so providing convenient and efficient customer service is crucial to building brand loyalty. Keep your standards high in everything you do. Learn what your consumers expect from you and keep them in mind at all times.
Use expert content to convince your readers. Users look for quality information the same way consumers look for quality products and services. Including expert opinions, facts, and statistics improves your credibility, increasing your content's E-A-T value, which is beneficial for your SEO strategy.
Divide loyalty levels and rewards accordingly. Divided loyalty programs are quite simple to set up and are the secret to long-term brand loyalty. These programs offer rewards based on the quantity or frequency of customer purchases or subscriptions. Instead of rewarding annual customers in the same way as regular monthly customers, you should award each one based on their level of engagement. Exclusivity is always positively received.
Include personalization. Personalized content improves audience engagement and satisfaction by building brand awareness and loyalty.
Engage your clients through mobile. There's a lot of potential in using different digital marketing channels. Therefore, you should optimize for mobile use as well. It includes better social media interactions, in-app advertising possibilities, and increased personalization through location.
Be quick to respond. Being fast with your answers shows determination and that you care about your clients. Swiftly responding to comments, messages and queries improves your brand image and customer loyalty.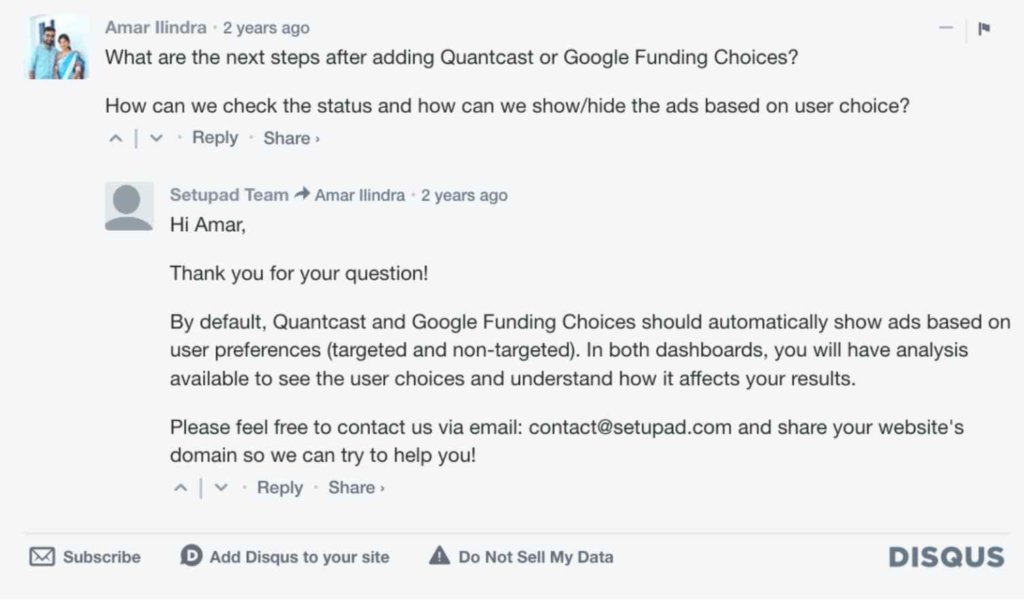 Encourage your clients to share their reviews and success stories. This gives your brand greater transparency and increased customer trust. If there are any negative reviews, you can still respond to them publicly, demonstrating that the problem has been fixed or that you are making efforts to find the cause. Similarly, gathering success stories and publishing them online allows you to better introduce your company to other users.
Ask for feedback and adjust. You can learn exactly what your customers are thinking and what you can do to better by gathering feedback through regular surveys. No client base is constant, so take feedback seriously, process it, and make any necessary adjustments to your operations.
Conclusión
Brand loyalty has a strong correlation with profitability. Gaining and maintaining your readers' trust is a long way, and it strongly relies on high-quality content, customer experience, and satisfaction.
It allows you to make long-lasting connections with your clients, improve your brand image, receive positive feedback, improve the quality of your services, and increase overall revenue.
Use our tips and strategies to strengthen your brand loyalty and reap all the benefits!