5 WordPress Challenges for Content Publishers
WordPress is a popular choice for publishers, with 63.4% of all websites choosing this platform over other CMSs (Content Management Platforms). It hosts a wide range of features and customization options and has an active community of developers and users who help each other by submitting code, resolving bugs, translating, debugging, and contributing to the platform.
Publishers also prefer WordPress for its collaborative publishing process. It helps them create and share content with a wide audience quickly. Add to this the platform's ease of use and intuitiveness, and it becomes one of the most effective CMS platforms.
That said, publishing on WordPress has its own set of challenges. This article will go through some of roadblocks content publishers face while using WordPress, along with quick fixes to overcome those.
Learn about these 5 challenges when it comes to publishing content on WordPress:
1. Security
On average, 30,000 websites are hacked daily. Security issues are a common problem for websites built on WordPress because there are many vulnerabilities in the platform itself. Hackers can exploit these vulnerabilities to gain access to the website and data or even use your website for malicious purposes.
Low-level security may lead to spammers targeting your website and creating malicious content. Moreover, WordPress sites are easy targets for website defacement where the attackers delete or replace the site content and DDoS attacks that can overwhelm a website with fake traffic. Such instances can cause significant damage to the site's reputation and even lead to financial loss.
How to prevent security issues on WordPress?
Strong password: An estimated 8% of WordPress sites get hacked because of weak or stolen passwords. Prevent security issues from occurring by implementing the use of strong passwords for logins.
Timely updates: Regularly update your WordPress core files, themes, and plugins. WordPress plugins and theme developers regularly release updates to fix security issues that arise or are discovered. Updating WordPress ensures that your site is equipped with important security patches that protect WordPress sites from malicious attacks and protect sensitive user data.
Security plugins: Security plugins for WordPress help detect and identify potential vulnerabilities in your website. This enables web developers to monitor and track user activity while proactively addressing security issues before they affect the site. Use security plugins like Wordfence and iThemes Security to reduce the risk of your website being hacked or compromised.
2FA: Two-factor authentication (2FA) provides an added layer of security. For WordPress, it can be in terms of OTP (One Time Password) sent to the user's mobile device (when logging in) or leveraging an authentication app such as Google Authenticator. Blending two different factors of authentication help protect WordPress sites better against malicious activity, including brute force attacks.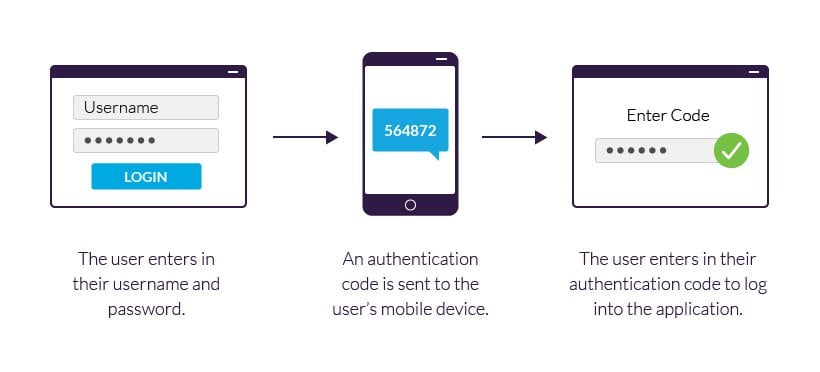 Source: Imperva
2. Theme Selection
You can browse more than 30,000 free WordPress themes from the official WordPress Theme Directory or third-party sites. But, if you want more integrated features and options for customization, then it is better to buy a WordPress theme that offers functionalities like Kadence, Feltmag, and Divi.
Choosing the right theme for your WordPress site can be daunting for many users, especially those new to WordPress.
How to choose the right theme for WordPress?
Ease of use/intuitiveness: The WordPress theme should have a simple and intuitive user interface. Go for a theme that is easy to navigate and understand with clearly labeled menu options like Lithos, Cenote, and Pixi.
Responsiveness: Consider a responsive layout that fits any device or screen size well. Opt for a responsive theme that automatically adjusts the layout of your website for different screen sizes. Some of the well-known responsive WordPress themes are WP Astra, Inspiro, and Essence Pro.
Compatibility: Choose themes compatible with the most recent version of WordPress and come with regular updates from the developer. Also, consider its compatibility with popular builder plugins such as Elementor, Divi, and Beaver Builder.
3. Spammy Comments
Often, user accounts may post spammy comments (either automated or manually). They are irrelevant to the topic or content but can include abusive language, hate speech, and offensive content.
Spammy comments often contain links to malicious websites that can damage the site's trustworthiness in the eyes of potential visitors and harm the site's search engine ranking. Therefore, one key challenge is to overcome the spammy comments that also slow down the site's load time which then needs additional resources or the server to process.
How to deal with spammy comments?
Use plugins: The first is using a plugin such as Akismet or WordFence Security. These plugins can help filter out and block spam comments before they even reach your site.
Add CAPTCHA/reCAPTCHA: Introduce a CAPTCHA or reCAPTCHA system to your comment box that requires users to answer a question before submitting a comment. This verifies that the person commenting is indeed human and not a spam bot.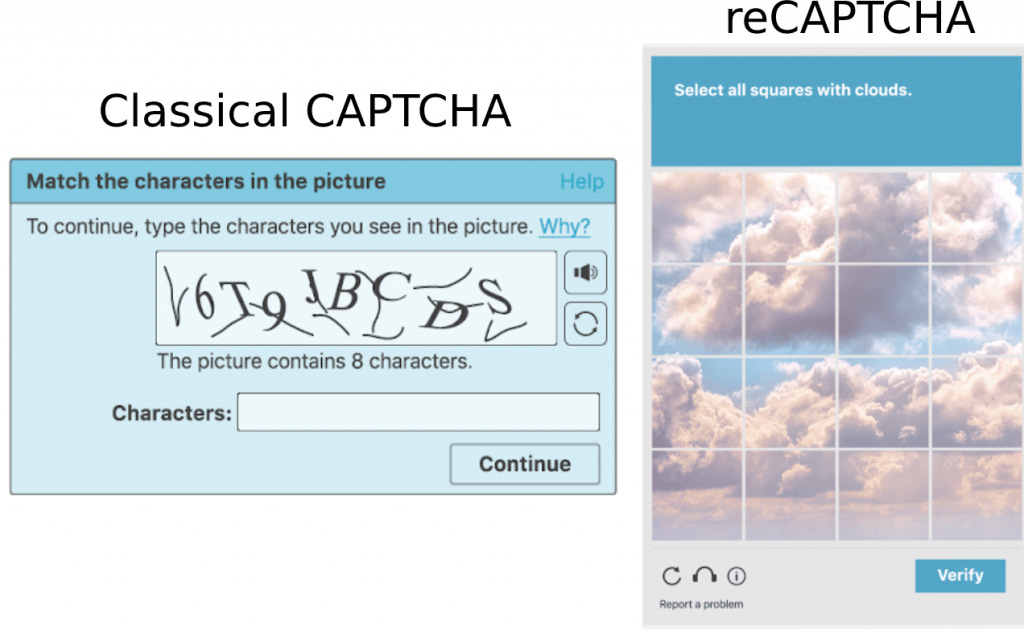 4. Performance Challenges
There may arise performance challenges when publishing content on WordPress. Especially when publishing teams leverage collaborative editing in WordPress and host a range of web pages, users may need help navigating your website. It includes slow loading times, server errors due to high traffic levels, or multiple requests at once may cause poor performance.
Slow page load times frustrate visitors who may leave your site if it takes too long to read or engage with your content. Here, visitors leave your site before they can read your content. This can reduce the traffic you get to your website and, therefore, fewer conversions.
How to overcome performance challenges on WordPress?
Use of caching plugins: Use caching plugins like WP Super Cache or W3 Total Cache to speed up the loading time of your website by caching static files and pages in memory instead of reloading them every time they are requested.
Choosing a trusted hosting partner: Use a reliable web hosting provider like Bluehost and DreamHost that supports WordPress and ensures fast page loading times.
Adopting CDN: Using a CDN (Content Delivery Network) can reduce the server load by offloading static content, significantly reducing server response times. Moreover, a CDN provides faster page load times by delivering content from multiple geographically distributed servers instead of one, which can reduce latency.
5. Website Maintenance
Website maintenance is often overlooked when publishing content on WordPress, but it is incredibly important for keeping your website running smoothly and securely.
Website maintenance can be a challenge in WordPress due to its complexity and the number of moving parts involved in running a website.
This means you'd constantly monitor for updates in plugins and themes to ensure they are up-to-date. Moreover, you'd need regular backups and monitoring to prevent malicious attacks and other security risks.
How to keep your website maintenance in check?
Check for broken links: Use plugins like Broken Link Checkers that scan your entire WordPress site and detect any broken links. Alternatively, use an online broken link checker tool like Dead Link Checker.
Ensure data backup: You can install a reliable backup plugin like BackupBuddy or VaultPress to ensure data backup for your WordPress site. You can set scheduled backups using any of the backup plugins. Monitoring your backups regularly ensures your backups are running as expected. If you notice any issues, you can take corrective action.
Check for spammy comments: Keep an eye out for spam comments using tools like Akismet and Antispam Bee. Ensure moderating all comments before publishing. You need to review each comment and manually filter out the spam ones.
The other option is to enable comment moderation for first-time commenters to verify its legitimacy.
Bottom Line
While publishing content on WordPress can be challenging, consider addressing common challenges like responsiveness, security, theme selection, and more when choosing WordPress as your CMS.
Fixing the issues mentioned earlier would ensure that your plugins and themes are up-to-date, your website is responsive, secure, and drives traffic continuously.