What Are Topic Clusters and How Do They Help SEO?

Topic clusters might sound confusing at first, but they are essential for any content marketing strategy.
Utilizing topic clusters is an effective SEO tip because it helps search engines better understand the hierarchy and relationships between pages relevant to your core topic. 
This article explains what topic clusters are, their structure and benefits, and how they can improve your SEO performance.
Table of Contents:
What Are Topic Clusters?
Topic clusters are a part of an SEO strategy that organizes the structure of your page by topics and not just keywords. Content clusters are used in the pillar page. 
The pillar page is the central page that gives a broad overview of the main topic and displays all the relevant content you provide.
There can be different pillar page layouts, such as category pages, content hub pages, and landing pages (like the one in the example below).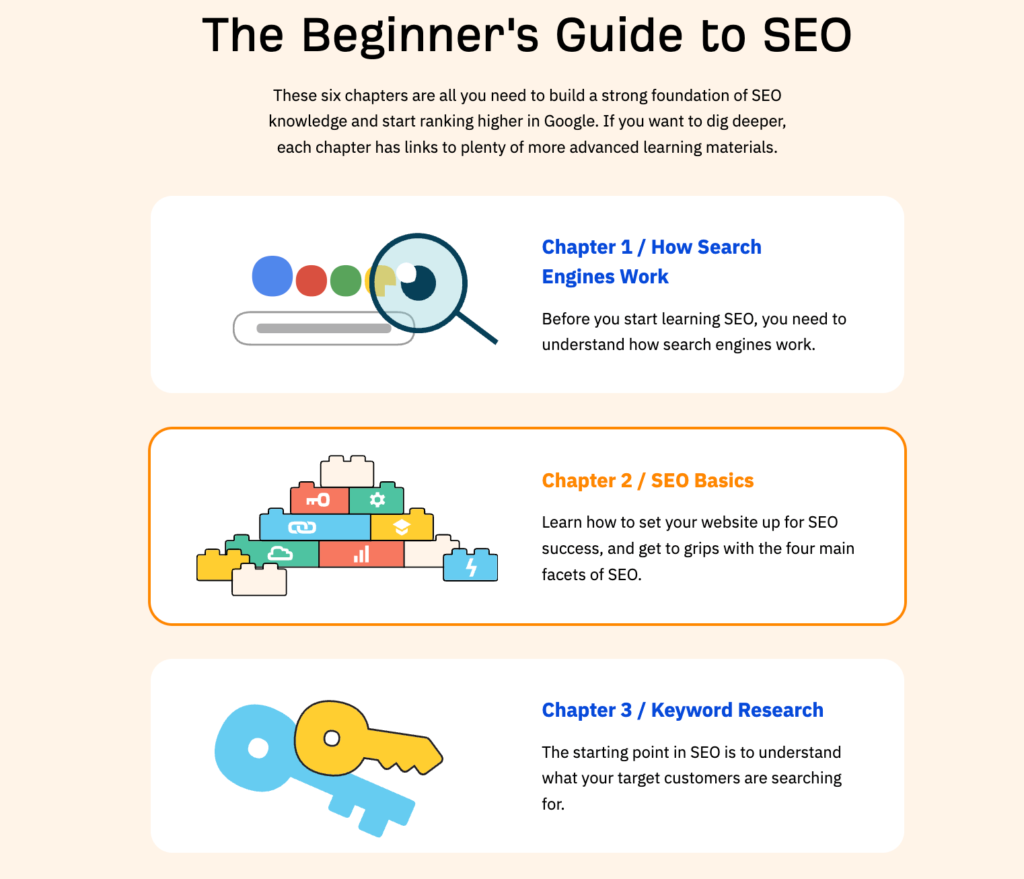 Source: Ahrefs
Content clusters link to the pillar page and vice versa. Content clusters provide a more detailed explanation of a subject relevant to the main topic.
In simple terms, topic clusters are a collection of articles that link to the main page.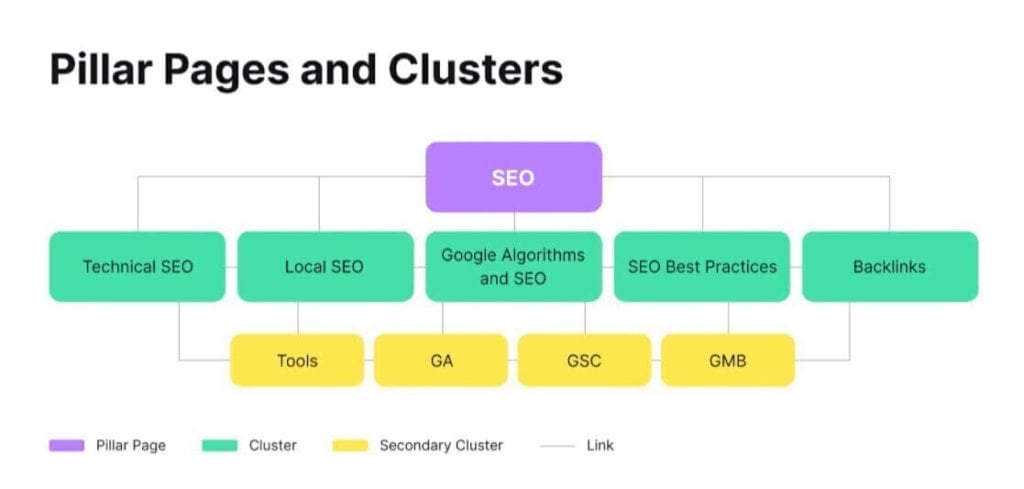 Source: Semrush
What Are The Benefits of Topic Clustering?
There are 7 benefits of using the topic cluster strategy:
Less redundancy. Focusing on topically related content decreases the possibility of sharing irrelevant information.
Higher authority. Providing better and more accurate content helps to improve the webpage's authority. 
Better user experience. Having an organized content structure makes it easier for users to browse around your content hub and find everything they're looking for.
Time-saving. Using the topic cluster strategy, you can plan and organize your articles. This assures that you post regularly and keep your pillar page updated.
More organic traffic and keywords. By knowing your main topic and subtopics, you'll be able to rank for more topically relevant keywords and phrases. This will bring more organic traffic to your website.
Internal links. Internal linking is one of the most important aspects of topic clustering. This ensures that users stay on your page and find answers in your clustered content.
Higher rankings. Search engines like Google collect insights from anchor texts used in internal links. This helps them to understand the context and value of your content and rank it accordingly. 
Example of a Topic Cluster Model
The example below from Semrush blog shows the pillar page with related topic clusters–what is SEO, keyword research, on-page SEO, etc.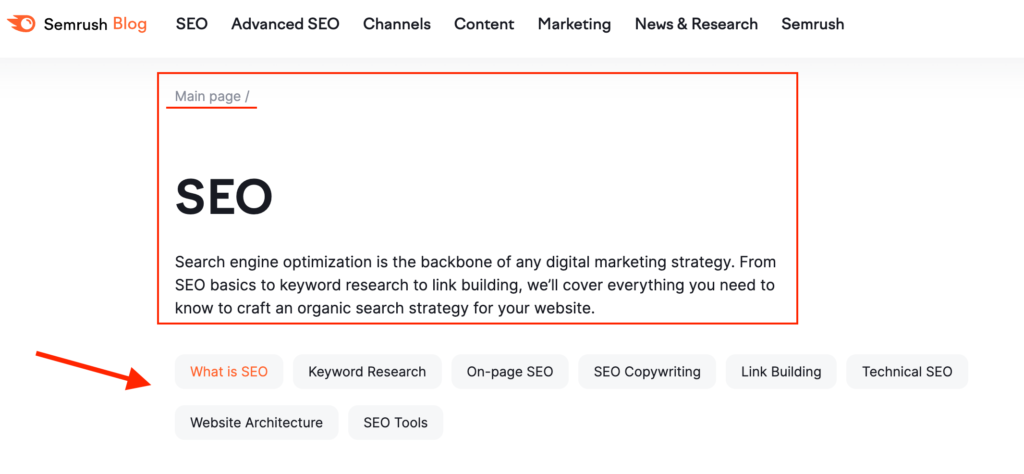 Under topic cluster "What is SEO", a user can find all articles related to this topic.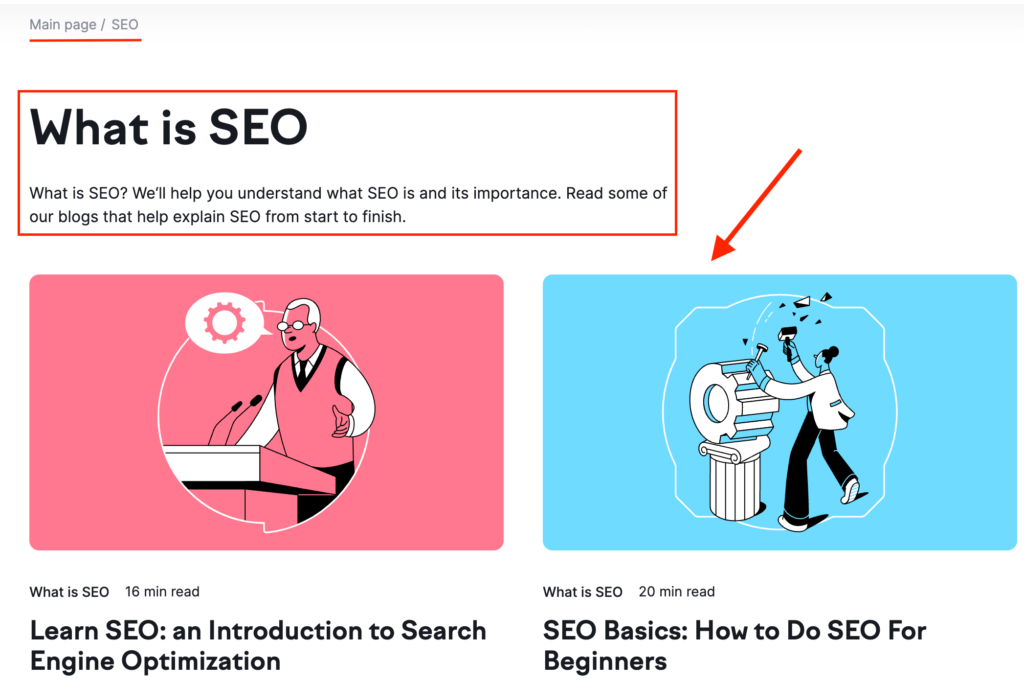 It's important to link relevant topic clusters with the pillar page so that users can learn all information about a specific subject and stay on your website for longer.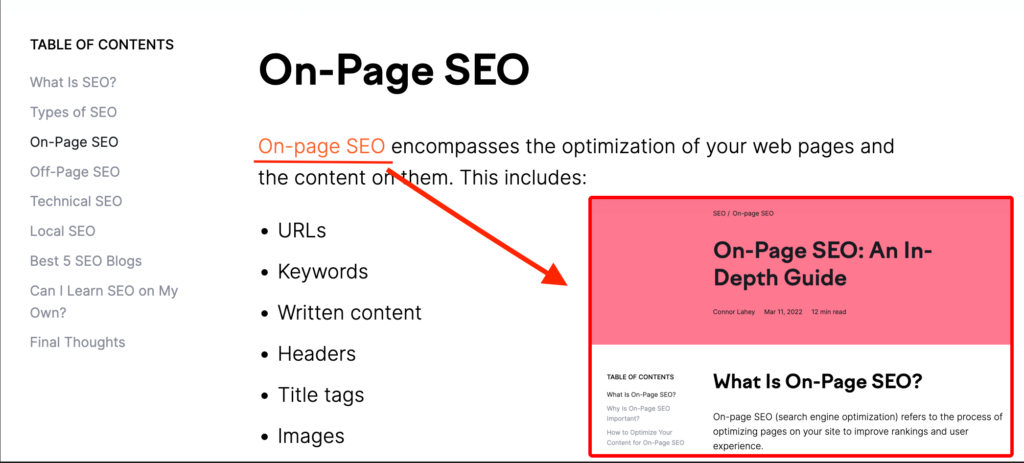 Do Topic Clusters Affect SEO?
Yes. Topic clusters help search engines to better understand and analyze your content.
Thanks to internal links, search engines like Google can find the relation and hierarchy between your articles and crawl more pages within your website.
Topic clustering is closely related to semantic SEO, which is about addressing all queries a user may have about a specific subject. Therefore, organizing your content this way creates semantic clusters, which gives users a more detailed understanding of the topic. 
This is especially important as Google's Core Web Vitals are about delivering a better user experience. This content-centric SEO method helps to create high-quality content, and it also benefits your Google's E-A-T score.
How to Improve Topic Cluster SEO?
Here are 4 tips you can use to improve your topic cluster SEO performance:
Create keyword clusters. By creating keyword clusters, you can learn what subtopics you might need to cover. Use a keyword research tool like Ahrefs and focus on topically relevant (LSI) keywords.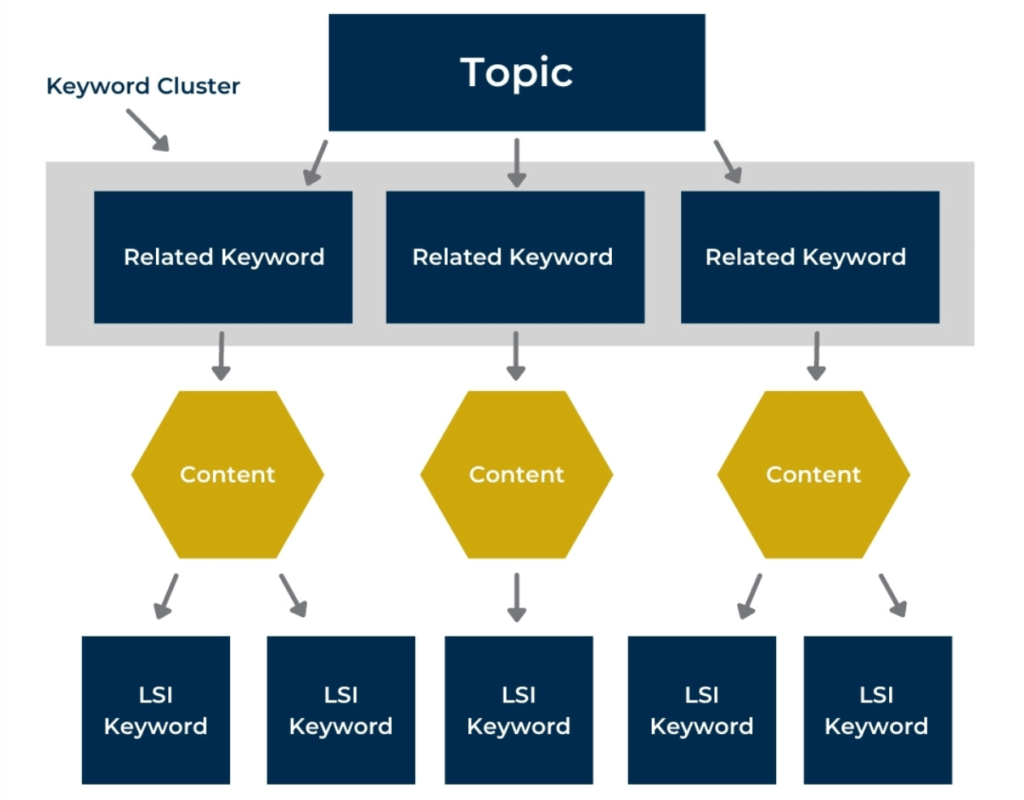 Source: Deehigdon
Answer all the possible user questions. Make sure that your topic cluster model includes answers to all queries users may have. Browse Google's "People also ask" section to see what questions are common regarding your chosen topic.

Try a topic cluster tool. Topic cluster tools like Hubspot save you time time by generating a structure and keyword ideas about relevant topics.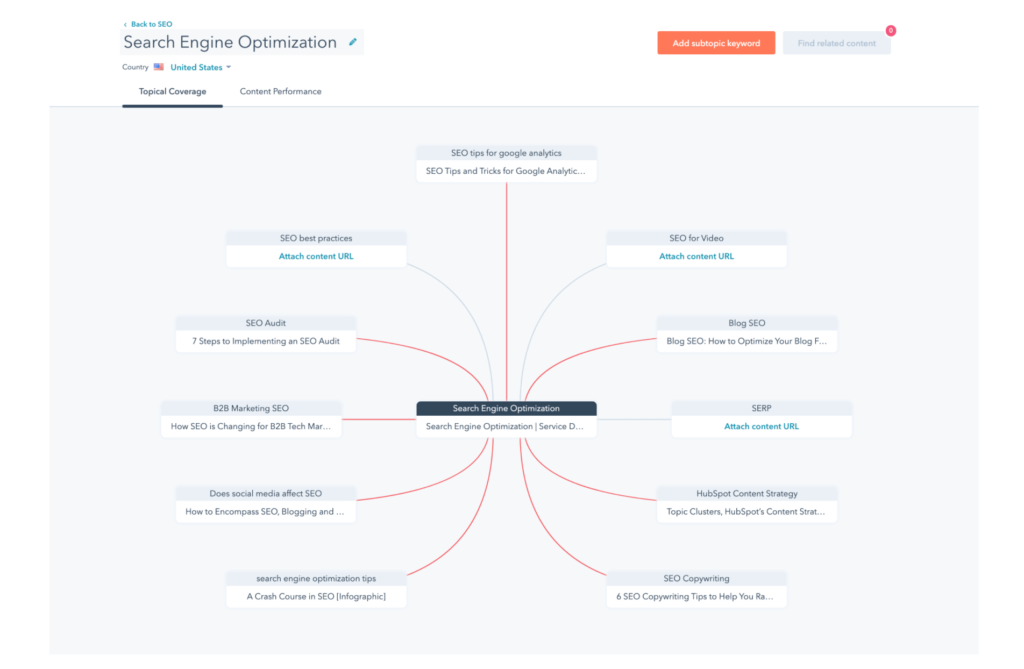 Source: Newbreed
Pay attention to external links. When using external links, make sure that you link to trustworthy sources and don't link to your direct competitor pages.
How to Create Topic Clusters?
There are 5 steps to create topic clusters:
Find your core topic. Deciding on what topic you want to rank for is crucial. It should be specific enough to fit into one pillar page, yet broad enough for you to write multiple cluster articles about it.
Think of subtopics. You need to address all the possible subtopics users may be interested in.
Incorporate keywords. By using the keyword clustering method mentioned above, you can organically incorporate more keywords into your articles.
Go through your existing content. Performing a content audit lets you tackle existing articles and link them to your pillar page. 
Add internal links. They help search engines to better understand your content and pass link juice from one page to another.
Conclusion
Topic clusters have a significant impact on your SEO performance and overall content strategy, as they can increase your page's authority, bring more organic traffic, and improve rankings.
Have you tried topic clustering? Let us know in the comments below!