Sportacentrs.com– Ad Revenue Increase 300% | Case Study
About sportacentrs.com
sportacentrs.com, founded in 2002. The website is the number one source of online sports news in Latvia, that covers the most important sports events as well as provides live streaming services.
---
Before collaborating with Setupad, sportacentrs.com was using different, less effective Google ad placements and tried to achieve the best results without any help from outside sources.
We introduced sprotacentrs.com to our header bidding solution that connected them to multiple SSPs (including Google). We also helped them to organize the ad inventory. One part – domestic, and second- foreign inventory.
Setupad collaboration with Sportacentrs.com
Our approach with sportacentrs.com resulted in a 300% eCPM increase, thanks to these results sportacentrs.com trusted us to monetize more of their ad inventory.
Now they sell half of their ad inventory programmatically.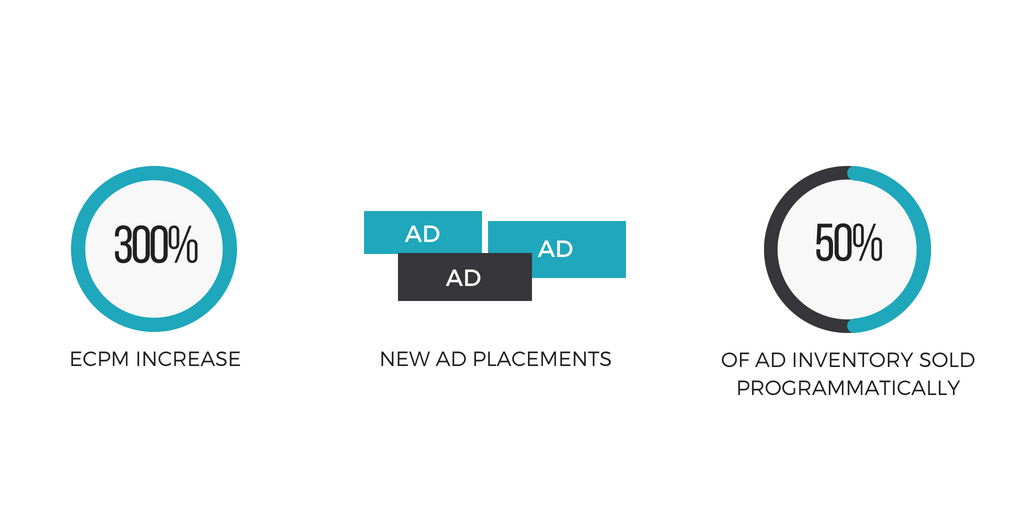 Highlights of our cooperation
Increased eCPM rates by 300%
Help with new set up implementations in the ad server
Improved ad formats that generate more revenue
Implemented header bidding solution with no script on the website
Client feedback:
"We fully recommend Setupad to any publisher who is looking for a way to increase their ad revenue. Setupad has been and continues to be a great yield manager that is always looking for ways to improve and create new approaches to generate more yield. A result-driven team that provides excellent customer support." – Mārcis Martini, Head of Advertising
Setupad's top priority is to monetize cross-border traffic and to help publishers gain incremental revenues.
With the help of advanced header bidding technology, Setupad connects websites' advertising space to 15+ top exchanges (SSPs).
We take each publisher into account and optimize the best solutions accordingly. This individual approach helps us to get the highest revenues for each of our clients.
Setupad provides yield management service and allows publishers to get back to their true calling – quality content creation. Sign up!