Recently there's been a backlash around Google's digital marketing course that involved a part about SEO. It was mentioned that 300 words and keyword density below 2% are an industry standard, which was far from the truth, so Google had to remove it.
This course was supposed to educate publishers and bloggers about SEO principles, but it taught them misleading information. That's why you shouldn't blindly follow industry leaders at all times but instead do your own research.
In this article, you will learn how word count affects SEO strategy and what tips you should use to reach your desired word amount using best practices only.
Does Word Count Matter in SEO?
Word count matters in SEO but in an indirect way. There's not a precise amount of words that would be perfect for SEO because it depends on what type of content you create and how much information you have to provide on the specific subject to answer users' queries.
It's important to give trustworthy information which would be accurate, complete, and valuable to users. This means that the quality of the content plays a more important role in SEO than the length of it.
Therefore, SEO is about quality, not quantity! Your content should always be thought-out, well-structured, and concise regardless of the word count.
What Type of Content Ranks Higher on Google?
The graph below shows that the average word count of the top search results is 1,447 words. That leads to thinking that longer content has a higher chance of better ranking positions.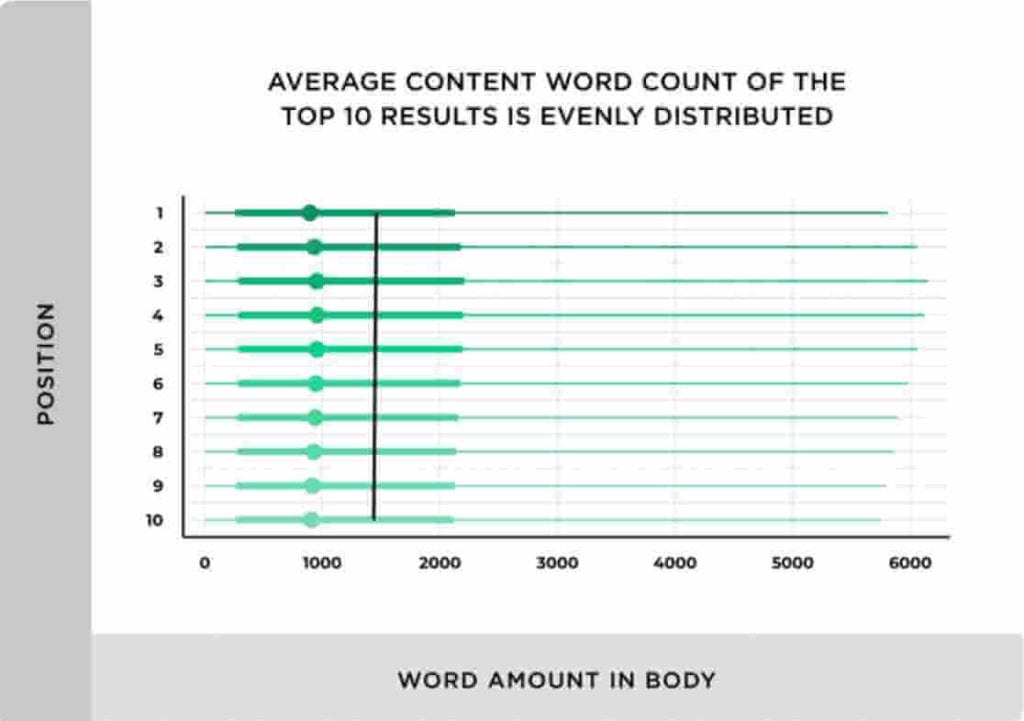 Source: Backlinko
This ranking advantage is attributed to all the benefits of writing longer content, not the word count itself.
For example, you can include expert opinions and your own research, which is good for Google's E-A-T principles. Additionally, sharing in-depth information helps Google to understand your content better, especially when creating content around semantic SEO.
The semantic SEO approach links all the relevant information together. Therefore, it's easier for search engines to crawl it and for users to find answers to most of their questions about a specific topic.
Creating long-form content lets you incorporate relevant keywords and long-tail variations of them, avoiding keyword stuffing.
In addition, it's useful to create topic clusters for long-form content to have a better structure and information delivery. It also improves the overall user experience on your website as it becomes easier to browse and understand, which is something Google pays attention to.
Google also tracks how long users stay on your page. If they stay for a longer period of time, Google assumes that your page is more valuable and interesting for users, which would improve your ranking position.
The graph below shows that long-form content generates a higher chance of receiving more authoritative backlinks than short-form content, which benefits your rankings.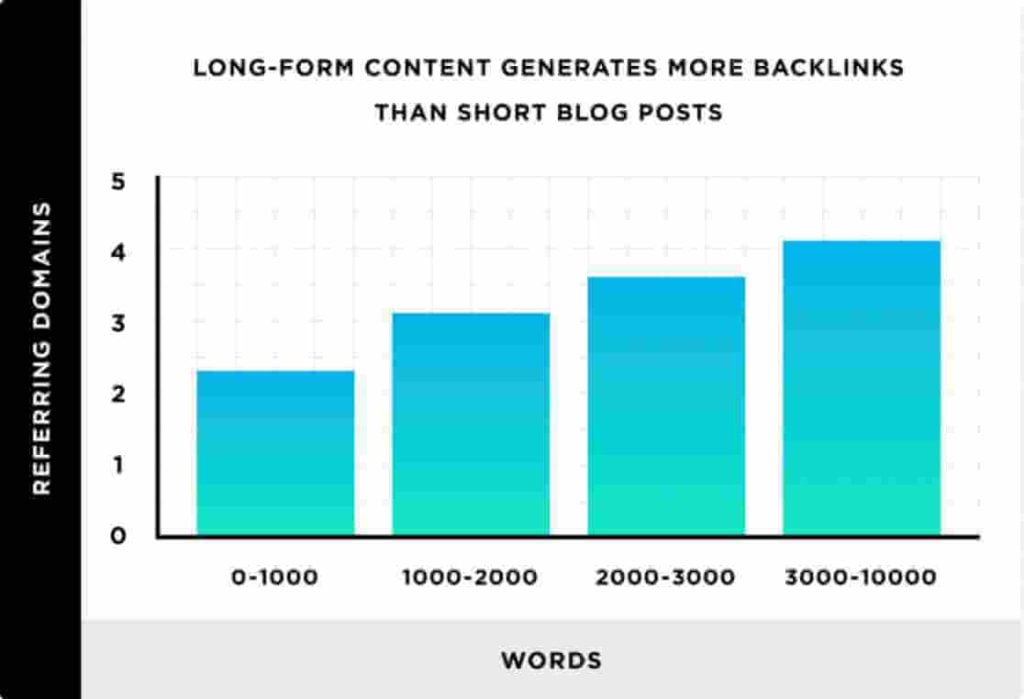 What is short and long-form content?
Short-form content is below 1000 words. It gives brief information about a certain topic or describes some aspects of it. It's easy for users to read and understand, and it's also easier and faster for content creators to produce it than long-form content.
Short-form content is the preferred content type for news articles, short blog posts, social posts, and infographics.
Long-form content is usually above 1200 words and gives more detailed information about a specific subject. It's commonly used for detailed blog posts, guides and tutorials, and pillar pages.
Short-form content is quick to consume and doesn't take much effort to produce, but long-form content has a higher level of content depth and topical authority and is meant to educate and inform the users thoroughly.
Long-form content
Short-form content
Pros
• Higher chance to rank for more keywords
• Higher chance to receive authoritative backlinks
• Shows more expertise in the specific field
• Is more likely to answer most of the users' queries
• Provides in-depth information
• Higher chance of better ranking positions
• Effective for social media posts
• Good for those who have a short attention span
• Quick to produce
• Doesn't require much effort and skill
• It's easier to read and understand
• Considered to be more mobile-friendly
Cons
• Takes more time and resources to produce
• Harder to digest for mobile users
• Requires more skills to engage the user with the content
• Hard to cover the topic in-depth
• May lack some important information
• Has a higher chance to lose user interest over time
Word count for landing pages
Landing pages often work as "call to action" pages and make users engage further with your website, service, or product. The suggested word count for landing pages is 500-1000 words.
It's important to be clear and concise in your landing pages to assure that you meet the user's search intent and provide the information they're looking for. Otherwise, users will be more likely to leave the page as soon as they find the content unrelated to their query.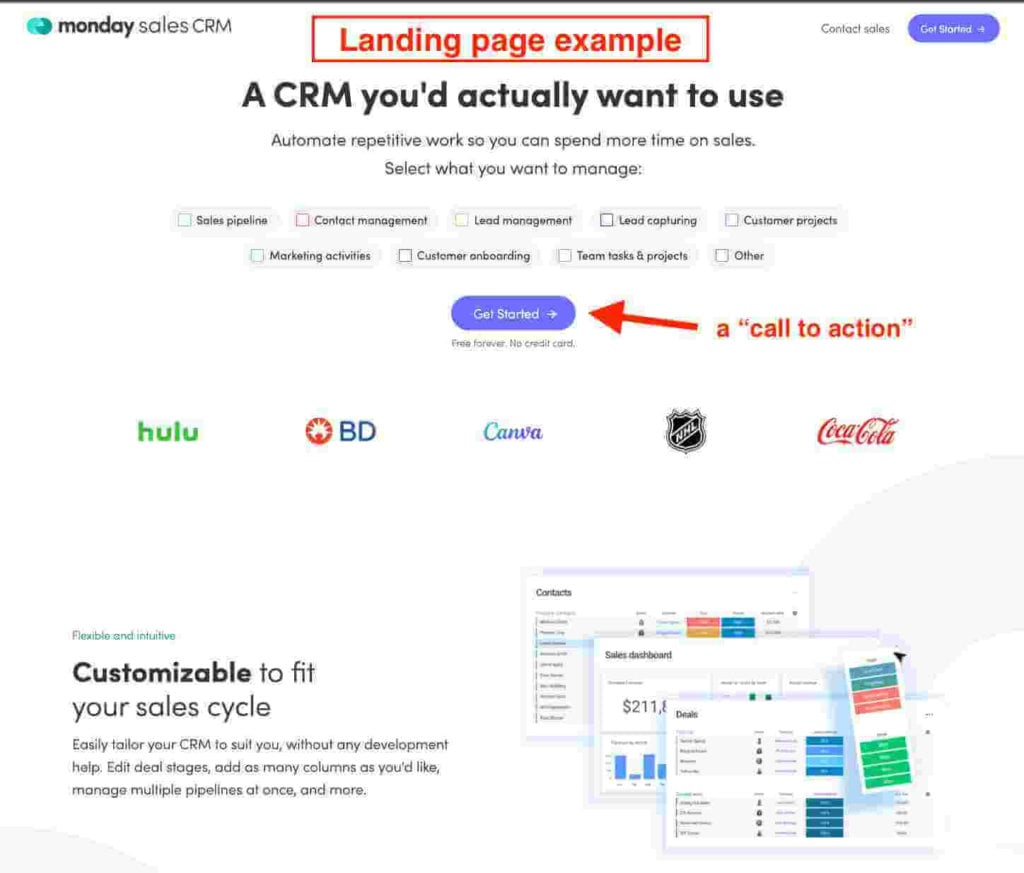 To create the most visually appealing and optimized landing pages, check out these top landing page builders.
Tool and game-based websites
Tool and game-based websites mainly entertain and educate users. Typically, these websites don't require a high word count, focusing on actions rather than reading.
It's still possible to serve additional content about trends in the specific field, website updates, and technical product details.
It's important to describe the offered product, but the information should be short and simple. Additionally, relevant keywords help users find what they're looking for, and search engines better understand your website.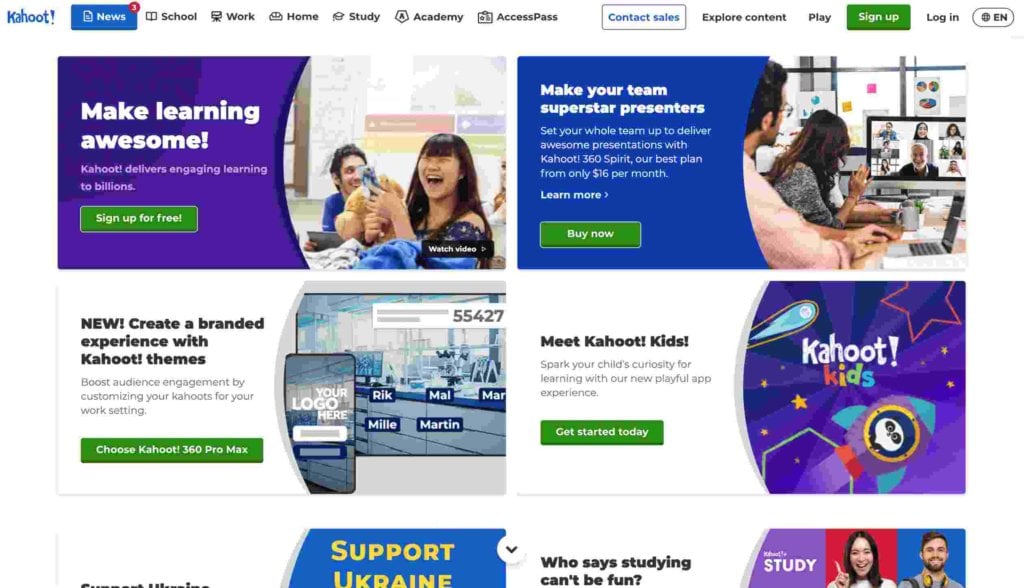 Service-based websites
Service-based websites like Setupad can often have dedicated blog sections focused on related industry or field trends (like this one!). This is known to be an effective marketing strategy as that increases the chance of reaching the right target audience and making the company more known.
It's crucial to show expertise and authority in the field you're covering, as it's a way to attract users who eventually could become your clients.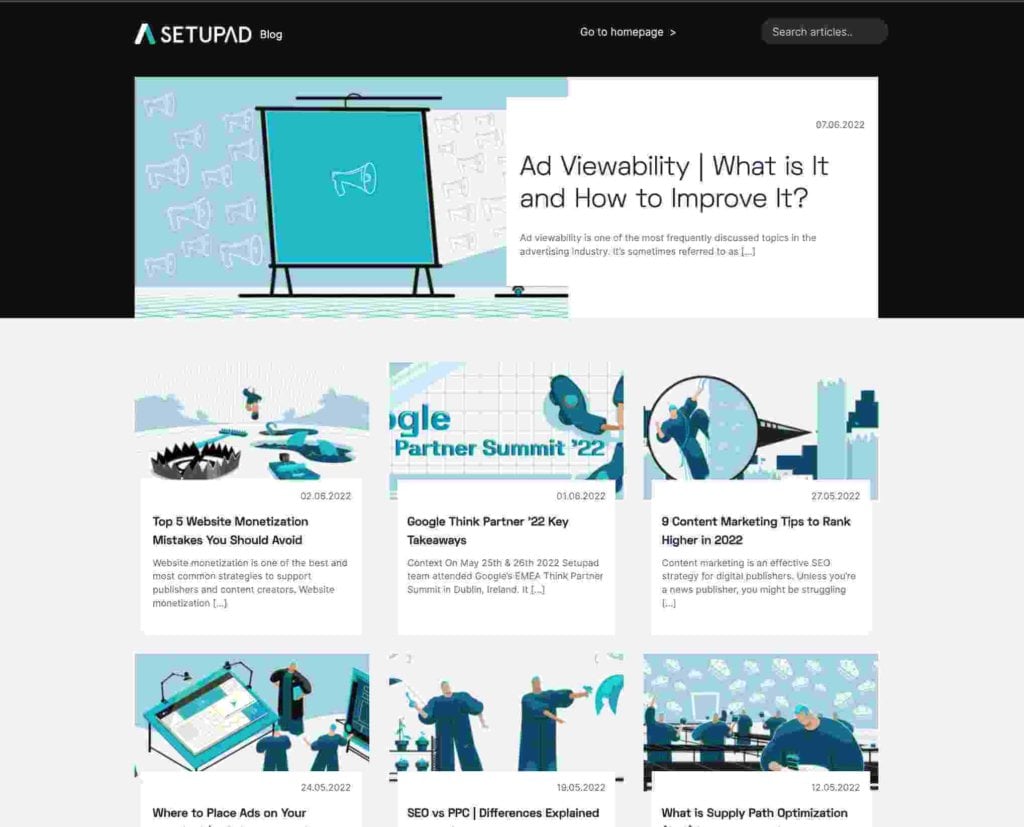 Blog
Blogs are a way of sharing educational and informative content about relevant topics in a specific field. The word count may differ as there can be different types and purposes of blogs.
There are 4 main types of blogs:
Personal blogs–usually contain information about a content creator's personal life, thoughts, or hobbies.
Affiliate/review blogs–focus on evaluating services or products. Content creators share their thoughts and opinions, pros and cons, and overall value of the product or service to users. It can be a niche blog (e.g., headphones reviews) or a broader one (e.g., technology).
Business blogs–can increase website traffic and improve conversion rates. They're mainly used to communicate with customers, attract new ones, and build communities by sharing information about existing or upcoming products/services, news, and trends in a specific field.
Lifestyle blogs–can include various subtopics like fashion, traveling, food, fitness, etc.
News websites
News websites like The Times serve the purpose of educating and informing users about local or global events. Therefore, it's important to provide trustful and knowledgeable information.
The length of the content may differ depending on the subject covered, but the estimated average of news articles is 1200 words. If the topic is complicated and detailed, then it's more likely that the word count would be higher and vice versa.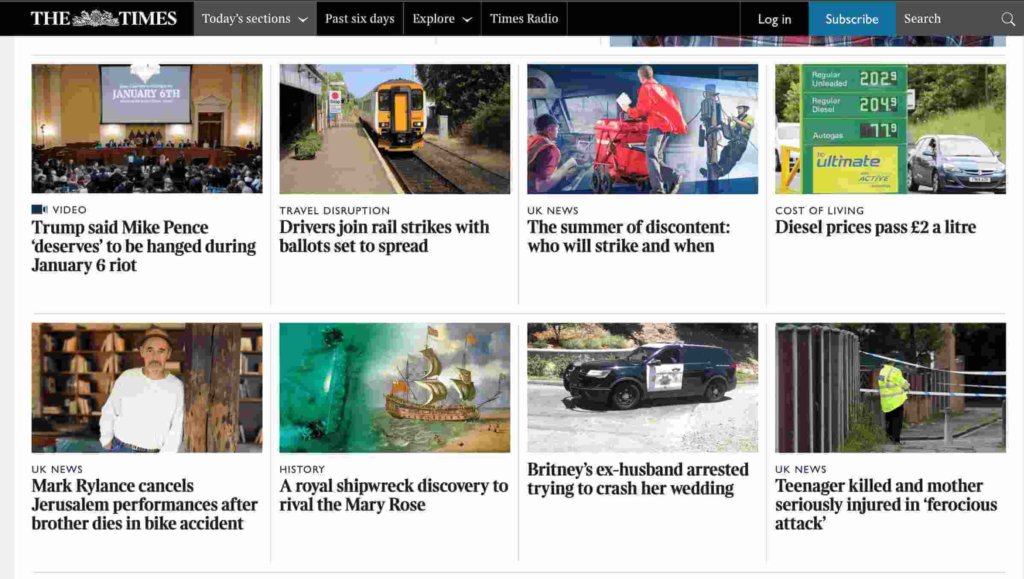 E-commerce websites
E-commerce websites like Amazon rarely have long articles or posts but different product pictures, comparisons, and descriptions.
They're designed so potential customers can find what they want in the least amount of time and clicks. It's important to include descriptions with relevant keywords to have more organic traffic and better rankings in the search results.
On average, 300 words should be enough to provide a good product description, highlight special features and benefits, and add target keywords.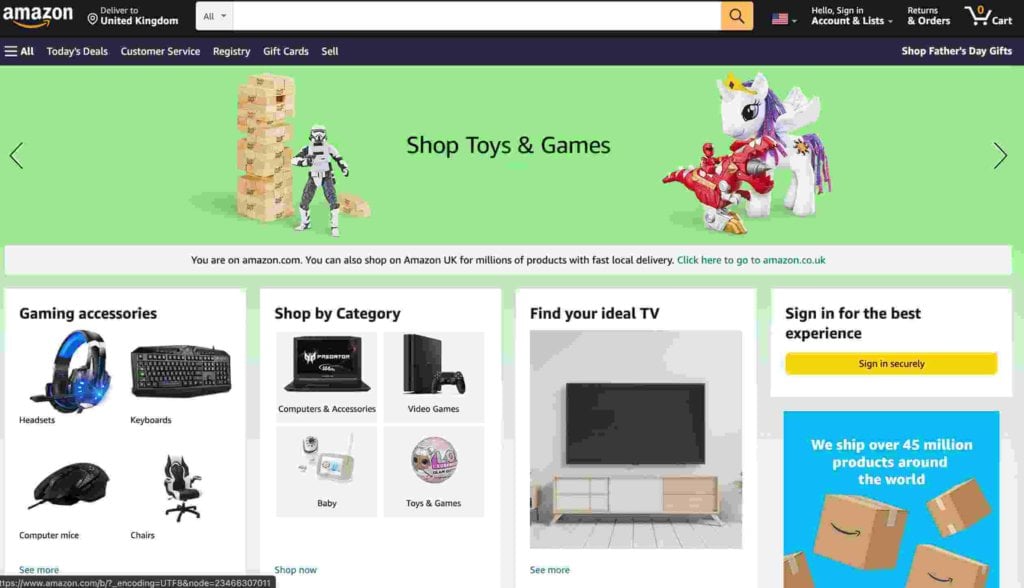 5 Tips to Reach Your Target Word Count
Here are 5 tips for you to reach your target word count:
Analyze SERP results for target keywords–look at the first websites that show up on search results. You can analyze how long your content should be and whether you should add some videos, images, and graphs to your page. For example, if all top articles are more than 2,000 words, there is very little chance you'll be able to outperform them with an article shorter than 1,000 words. Adding some extra value to your content is important to ensure your page offers more useful information.
Check your competitor sites–checking your competitors allows for finding content gaps, which is beneficial if you want to create an article around the same topic. Content gaps are the information you find missing from already existing content. Therefore, if you can add it to your work, it will bring added value to your content and a purpose for a higher word count.
Get straight to the point–avoid adding unnecessary words to reach your desired word count. Keep it clear and simple by bringing straightforward answers to users. It will also improve the readability of your content.
Write guides and tutorials–it's a good way to produce useful and helpful long-form content for users. It's also beneficial for your SEO strategy as you can cover many subtopics and include relevant keywords. Just remember that when you're writing a guide, you should write it as specific and detailed as possible to ensure users understand it.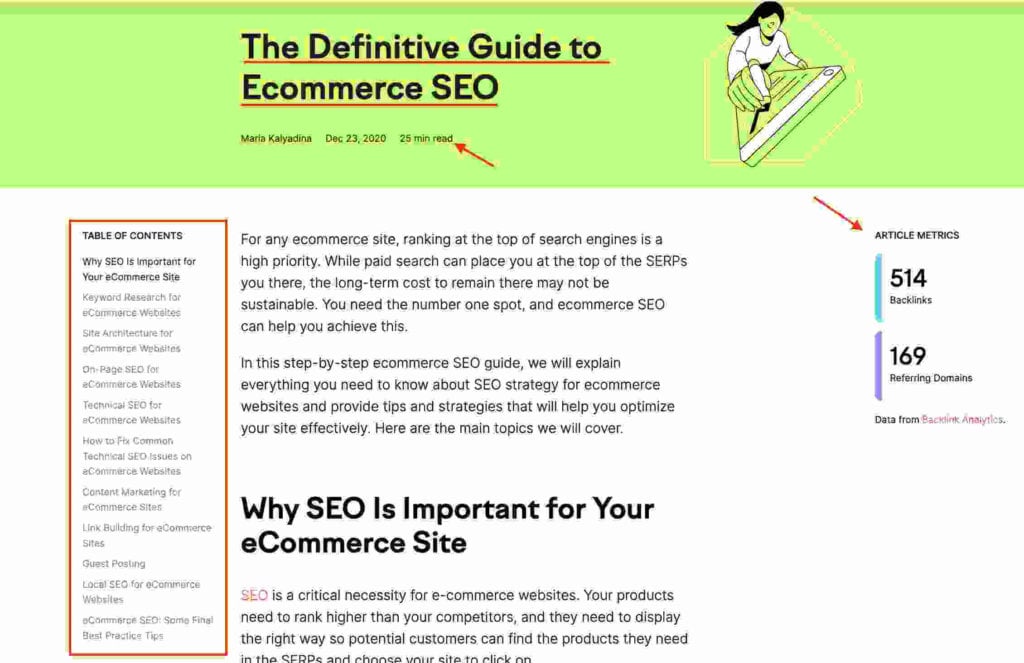 Invest more time in the structure–good content structure helps improve your website's readability and usability. You should divide your content into sections, add headings, and subheadings to make it easier for search engines and users to understand your content.
Conclusion
The use of words can impact your SEO more than the word count itself. As you create content, avoid adding unnecessary words to reach your desired word count, but instead focus on the quality of your text.
Keep your content well-structured, concise, and readable to ensure a positive user experience and improve your SEO performance.
How does the word count of your content impact your SEO? Let us know in the comments!