How to Drive Traffic With Google Discover: 5 Key Tips
Google Discover, originally named the Google Feed, was rolled out in 2017 and reflected another Google attempt to make search more personalized, visual, and mobile-friendly.
The feed has undergone many improvements and has become a powerful medium for getting information.
In this article, we compiled everything you need to know about Google Discover and 5 proven tips to drive traffic with Google Discover. 
What is Google Discover? 
Google Discover is a personalized queryless mobile news feed created by Google. Its algorithm works similarly to social media feeds like Facebook and TikTok. Users are served content that's relevant to them based on their:
Past search behavior
Browser history
Interests
Location
Discover feed measures visitors' engagement with the content. Therefore, if they like your content, the chances you'll appear in their feed again are pretty high.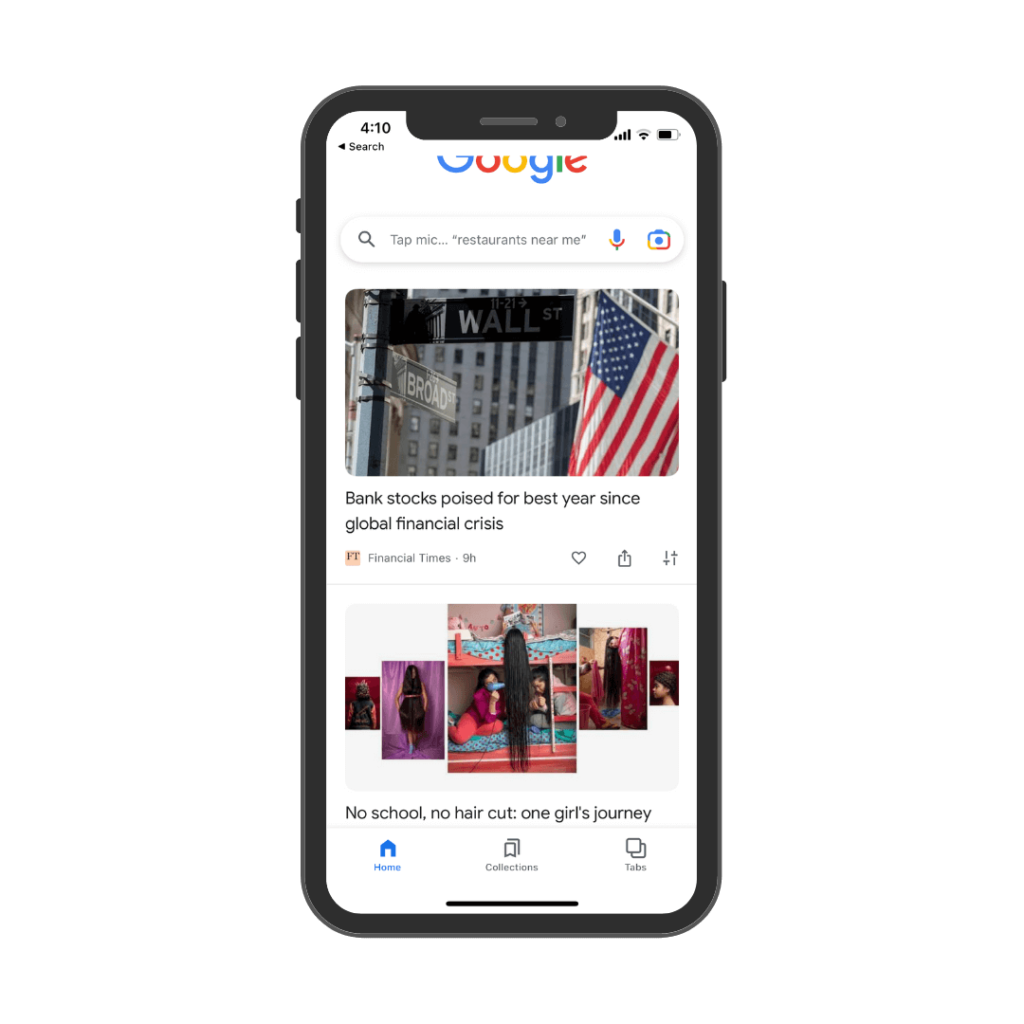 Discover for Desktop
As mentioned, Discover is a mobile feed. However, in October 2023 Google announced that it is testing its Discover feed on desktop homepages in India.
This is a major development for Google's famous search homepage. It is rumored that if the test goes well, Google may roll out Discover on desktop more widely as it has on mobile.
This, alongside Google's Search Generative Experience (SGE), reiterates the point that Google is actively changing the way search operates. But contrary to SGE, publishers can actually grow with Discover and potentially compensate for the lost traffic.
Which Websites Work Best for Google Discover? 
Google Discover doesn't work equally across industries. Due to its news-oriented nature, Google Discover works best for news websites.
However, an analysis shows that news content is generally shown to broader audiences while other types of content are more targeted based on users' interests.
In addition, the most popular type of content to appear on Google Discover is blog posts.
One of the benefits of Discover is its high click-through rate (CTR). According to the same study, the news category has the highest CTR of 11%, followed by travel (8%), e-commerce (7%), and entertainment (4%).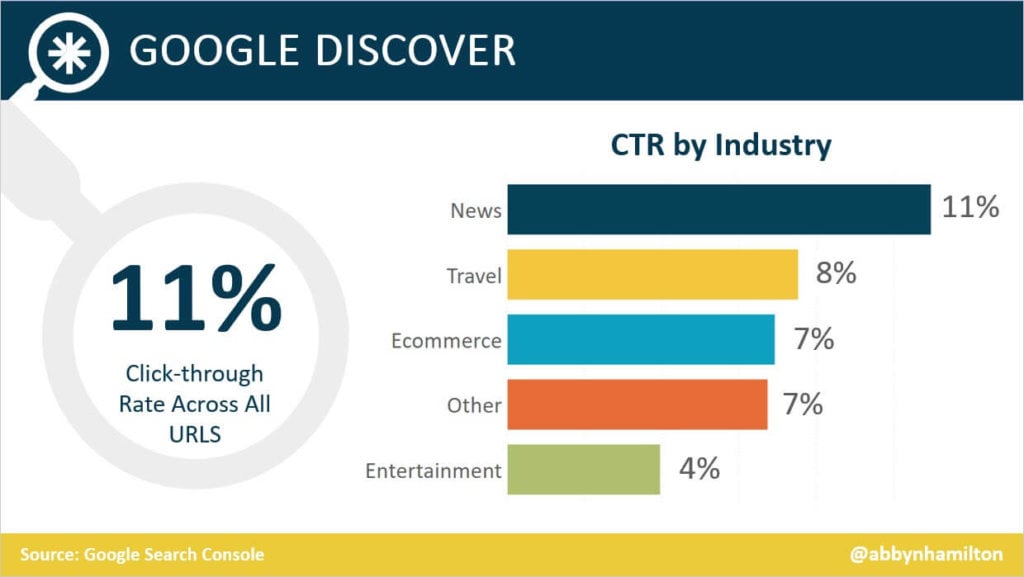 Source: Search Engine Journal
How to Get Your Content On Google Discover?
As a publisher, you don't need to take extra steps to get your content on Google Discover. Your website is automatically eligible to appear in Discover if it is indexed and verified by Google and meets Discover's content policies. However, eligibility doesn't automatically grant you a spot in the feed.
Since Discover is a highly visual medium, include visual content such as high-quality images and videos. Moreover, since it's a mobile-only feed, ensure that all your pages are mobile-friendly, responsive, and have a great loading speed.
Another tip to appear in Discover is ensuring your content is relevant and targeted to your most engaged users, increasing the likelihood of users interacting with your content.
How to Optimize Your Content for Google Discover?
1. Use Large-Sized Images
In the Google Discover feed, the content automatically generated for each user underneath the search bar can be displayed with a thumbnail-sized image or a large image preview.
Naturally, content with a much larger image generates more impressions and is more likely to be clicked on than content with a small thumbnail.
Below you can see a comparison of the two.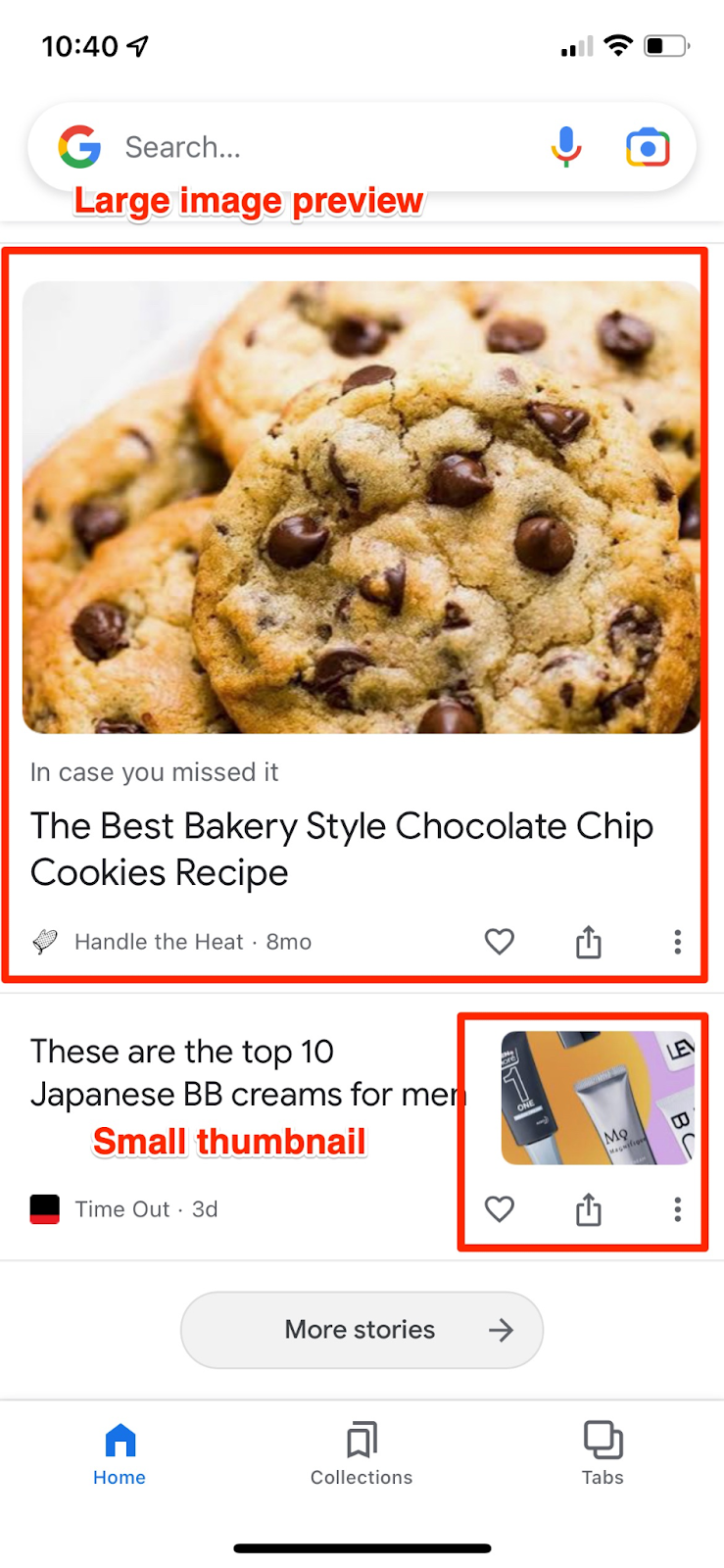 To make sure Google displays your article with a large image, your images must be at least 1200 px wide. You also need to add the max-image-preview:large meta tag in the HTML source code of your blog article. This can also be done through a WordPress plugin like Yoast.

It should look like this:

Alternatively, you can use AMP to enable large-sized image preview sby default.
2. Avoid Click-Bait Content
Google explicitly mentioned that it wouldn't tolerate any content used to inflate engagement by using methods like clickbait titles, exaggerated details in titles or images, or deliberately avoiding giving the full context in snippets.
Discover aims to deliver content users will find most interesting and relevant. Therefore, it will filter out content that users may find confusing or irrelevant to them. If your content deliberately confuses users with misleading titles or is written in a click-bait fashion, there is a higher chance Google won't show it in the feed.
3. Optimize Content for Follow Feature
Follow feature lets users follow websites that they like. The content from these websites will always appear in the Following tab in the Discover interface.
Currently, the Follow button is only available in English and only to US users on Chrome Android. However, Google says it plans to expand it to more countries.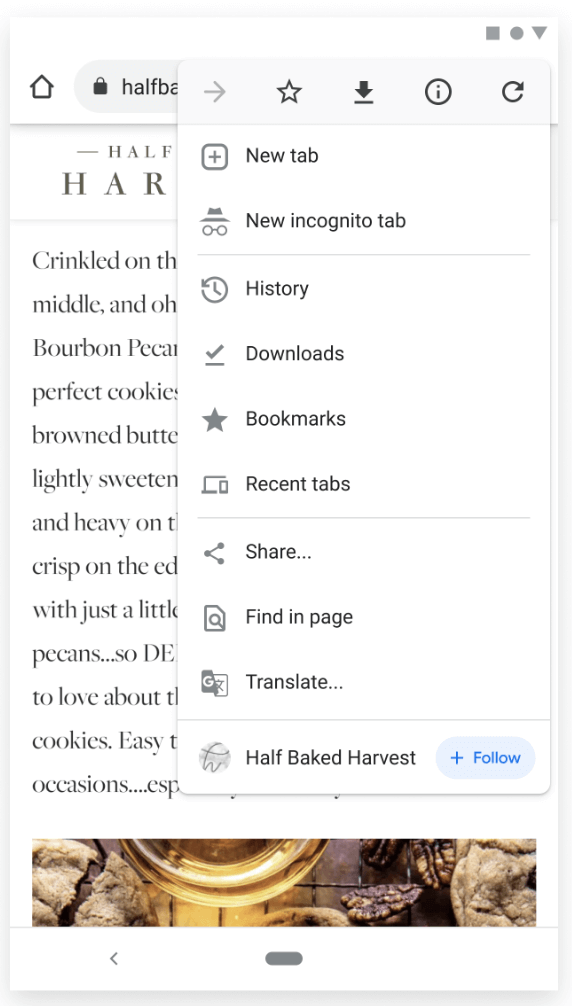 Source: Google Search Central
By default, the Follow feature utilizes RSS or Atom feeds on your website. If your site doesn't have one, Google will automatically generate a feed for your domain. If your site has one or more feeds, follow this documentation for the correct use cases.
4. Add Structured Data
As you may know, structured data in the Schema.org vocabulary is a must for SEO. Structured data is a shared language between all major search engines that describe your website in a way that's easy for search engines to understand.
For publishers, the enhanced search results supported by structured data boost their chances of appearing in rich results and featured snippets. But for Google Discover, it's an additional chance to appear in the feed.
If you don't have structured data, consider using one of many schema markup generators like Google Structured Data Markup Helper.
5. Use Entity-Based SEO
Entities in SEO are groups of topics, objects, and interests that can be uniquely identified and grouped together. It will help Google understand what your content is about and return more accurate results.
Writing content following entity-based SEO principles means using as many context-based keywords and terms as possible. This will allow Google to understand better which interest group your content falls under.
You can use tools like Entity Explorer to draw maps for your content outlines and to better understand the relationship between entities.
Source: Entity Explorer
How to Check your Google Discover Performance in Google Search Console
Google Search Console provides a built-in feature for checking your Google Discover performance.
Open your Google Search Console and head to Discover. Select a date range and see how your content performs regarding clicks, impressions, and average CTR.

Below the graph, you can navigate to Pages to see all pages that appeared in Discover, the countries the traffic from, and the exact dates of Discover's appearance.
Debunking 3 Myths About Discover
Myth #1: Discover Only Features Fresh Content
While it's partially true that Discover prefers fresh content, evergreen content performs just as well. True, if your content focuses on the latest news and events, it probably won't display in the feed after 2-3 days.
However, if you created great content on top hiking places in Brazil one year ago, it can easily be displayed to a user who's currently planning a trip to Brazil.
Another example of evergreen content is recipes. Below is an example of a suggested hummus pasta recipe published 7 months ago.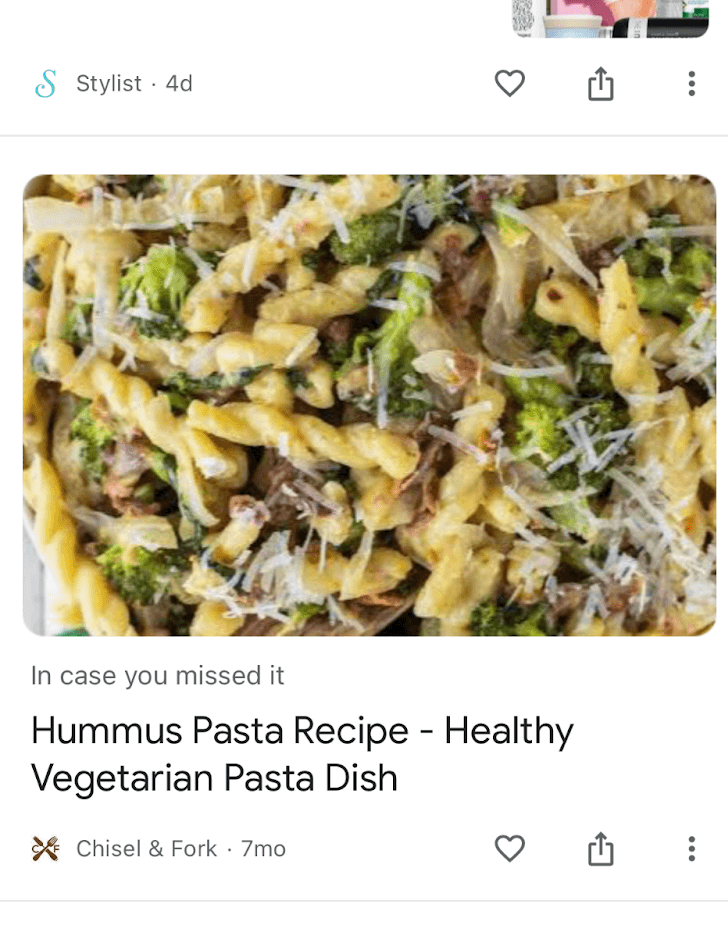 Bottom line, evergreen content can receive Discover traffic if relevant and new to the user whose interests resonate with that content.
Myth #2: E-Commerce Websites Are No Use to Discover
Again, Google will aim to display content with clear value to users. For example, if the website has a video tutorial on how to clean a Brand X kitchen sink, Google can index that video along with a product page.
Google Discover favors visual content. For website owners willing to increase exposure of their visual content, they need to include structured data on pages that contain it. Another tip can be to create a dedicated page that includes that content (like video) along with other information that users may find useful to increase the chance of driving additional traffic and highlight a product page.
Myth #3: Google Discover Only Works in English
Not true. Google Discover feed supports all Google languages. Moreover, Google will automatically suggest content to users in languages they use in Google services, making the feed bilingual, trilingual, etc.
It even supports various dialects.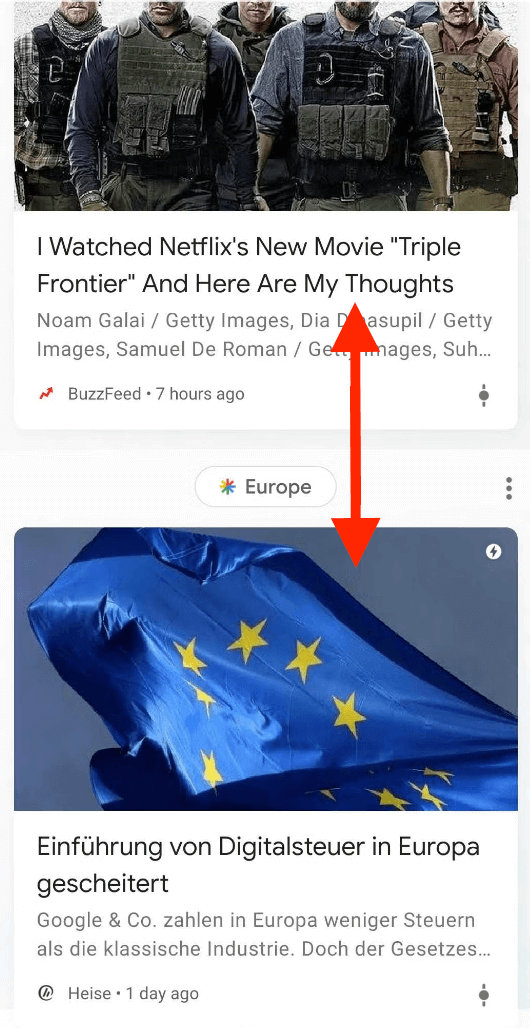 Final Words
Google Discover can be a powerful source of additional traffic for publishers. There is no user input, so you can't influence your performance with detailed keyword research or SEO optimizations.
However, users can still interact with your content. Thanks to Google's highly sensitive new Topic Layer in the Knowledge Graph, the feed will take notes of all interactions to build a more personalized predictive feed for each user.
Ensure you create high-quality, trustworthy content focused around entities and interests and you'll soon unlock your Google Discover traffic.