62% Ad Revenue Increase and Better UX | Case Study
How did Setupad increase ad revenue by 62% over the popular Ezoic monetization platform and improve the UX on azrhymes.com?
About Azrhymes.com
Azrhymes.com was created 5 years ago when Barnabas, the site's founder, was working to become a music producer and dreaming of the radio playing his song one day. Barnabas, who struggled with writing lyrics in his native Hungarian, developed a rhyming script and decided to share it as a website.
Azrhymes.com's mission was to level the playing field by providing rhyming resources for languages that lacked comprehensive rhyming dictionaries. The project is currently available in 39 languages. 

The Challenge: Ad optimization, user experience enhancement, user-centric approach
Before partnering with Setupad, azrhymes.com had previously worked with Ezoic, utilizing similar ad spaces. However, Ezoic's approach, which emphasized flooding the site with ads, led to user complaints and site usability issues. Any attempt to mitigate the negative user experience caused by too many ads would lead to a very low ad fill rate. Additionally, Ezoic's lack of direct communication with developers frustrated the site owner.
Another challenge was the integration of the ad code. Whereas Setupad is a JavaScript code that can be easily implemented either through an ad server or the website's source code, Ezoic's infrastructure forces the website to channel all traffic through Ezoic's Cloudflare which meant that no content could arrive before the ad bidding. This has slowed down the publisher's site and made making releases and using the site admin very problematic.
In fact, because the results were unsatisfactory, it was decided to connect the client's previous monetization partner–Google AdSense–to run alongside Ezoic. Although there are cases when AdSense can outperform header bidding (e.g., very high CTR), most often it is not the case. Besides, AdSense takes a 32% commission of the total ad earnings, which translates to even less profit for the client.
Atis [Atis Petrovskis, Outbound Sales Manager at Setupad] reached out to Barnabas to address these issues, leading to a pleasant cooperation between azrhymes.com and Setupad. The client has described his communication with the Account Executive as honest and responsive.
"Atis is ready to put me in touch with the developers so we can quickly sort out the dev-related technical issues. Coming from a dev background, this is a huge plus for me."–Barnabas, azrhymes.com founder.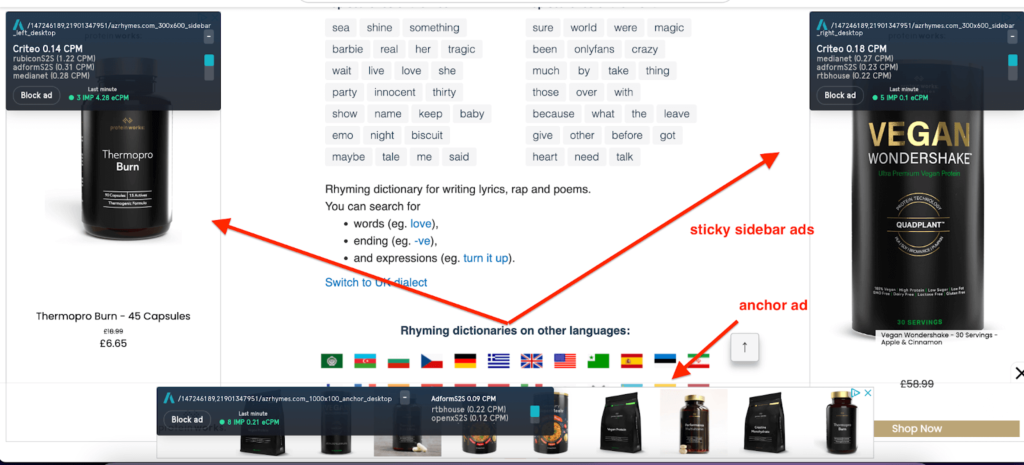 The Solution: Setupad Header Bidding Wrapper, personalized customer service, development support
We recommended Barnabas to switch to Setupad's Header Bidding wrapper to address issues related to low ad fill rates and technical complications caused by Ezoic. Setupad's streamlined approach, which included better ad fill rates, improved site speed, and direct communication with developers, was seen as a more effective solution.
The website loading speed, which was a big issue with Ezoic, was solved thanks to the custom prebid.js template, which is compressed and stored on our cloud ad server before uploading to users' browsers. The template improves loading speed even more by optimizing the list of libraries necessary for each user and ad placement.
Azrhymes.com highlighted Setupad's ability to offer valuable insights beyond ad optimization. The client's Account Executive, Atis, proactively reviewed the website and offered suggestions for improving user experience, such as increasing the font size on mobile devices. The site owner praised Setupad for not solely focusing on the bottom line but also prioritizing user satisfaction and overall website quality.
"For me, the most valuable thing in Setupad is that I feel like being handled like a valuable person, and they give me practical advice I cannot get from elsewhere. They really do look at my page intelligently and thoughtfully and bring me ideas for improving it. Money is important but that is not all that matters."–Barnabas, azrhymes.com founder.
Besides, our Tech Support Edijs Belasovs provided the client with a custom ad refresh script according to his preferences, while the client's AdOps Manager, Aleksis Reihmanis, assisted the client with the overall technical support.
Finally, Setupad's Google and IAB-approved CMP, which was custom-made by Setupad's Software Developer Elgars Grodnis, became a great solution for a multilingual project like this, as it supports 21 languages of the EEA (European Economic Area).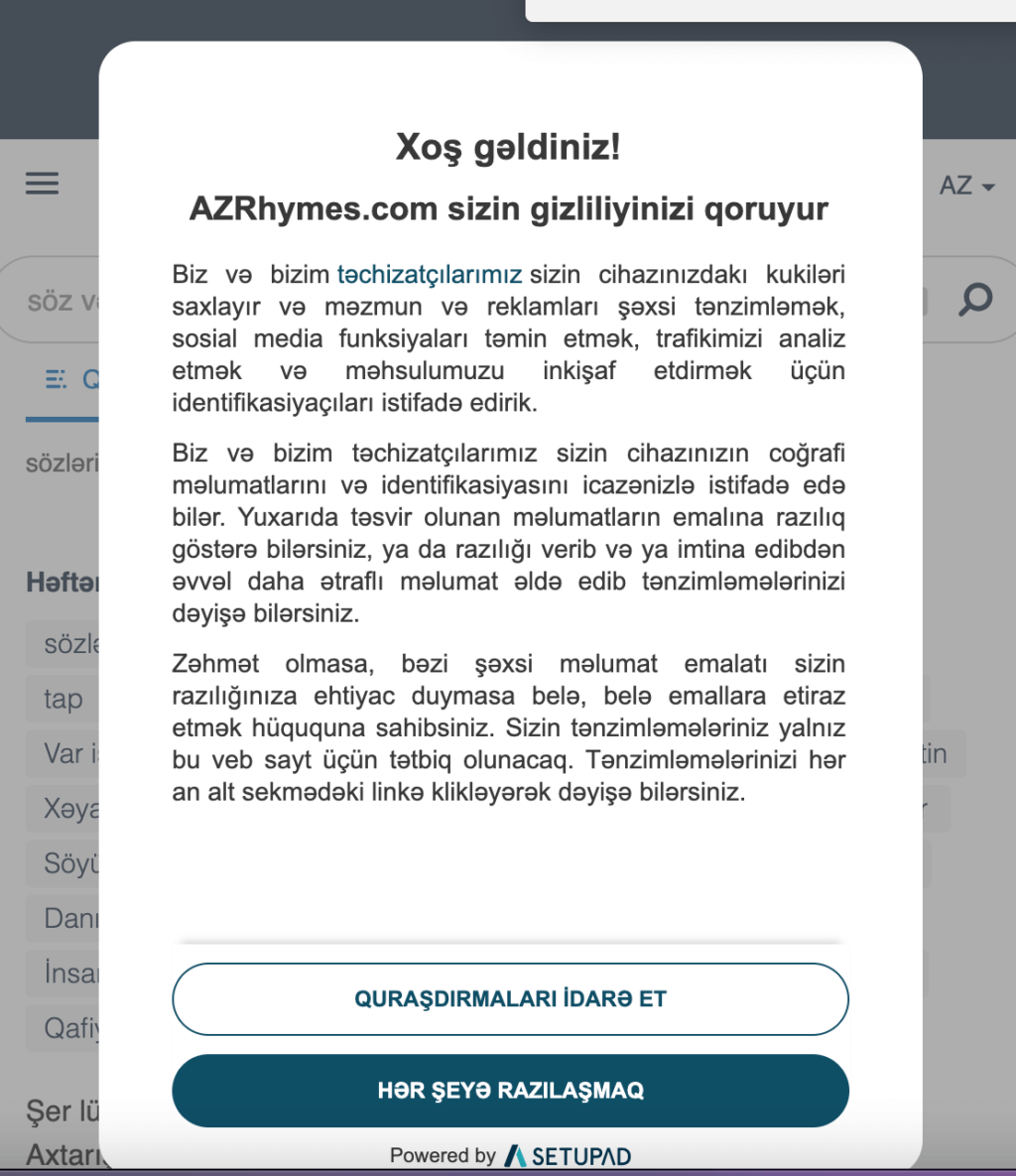 If the site owner wants to improve the user experience or SEO of the website but doesn't know how, we offer to run a technical audit of the website and then pass our recommendations to the client, which is what we did with azrhymes.com.
This service, alongside our other complementary services, is free of charge and can be as straightforward or as in-depth depending on the client's competences and goals.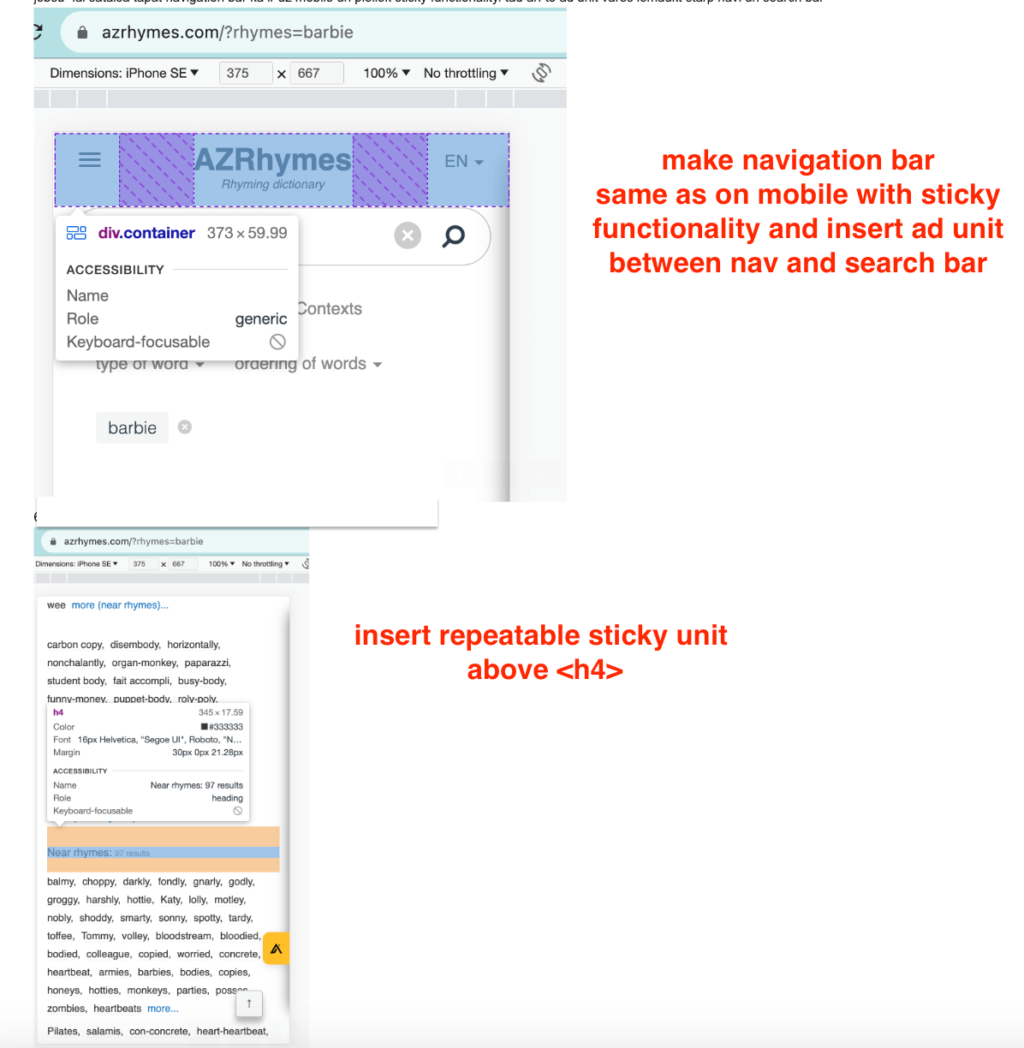 The Result: 62% ad revenue lift and better user experience
The transition to Setupad yielded substantial benefits for azrhymes.com. Ad revenue increased by 62% over Ezoic. The site's improved speed also contributed to its success.
The client gladly provided the reports from his previous monetization platform (Ezoic). We compared it against the data from the Setupad reporting system for the last 30 days (the most recent data) to see how significant was the ad revenue increase in the time period of 01.06-30.06.2022 (when the client was using Ezoic+AdSense) vs 20.08.-18.09.2023 (when the client was already using Setupad).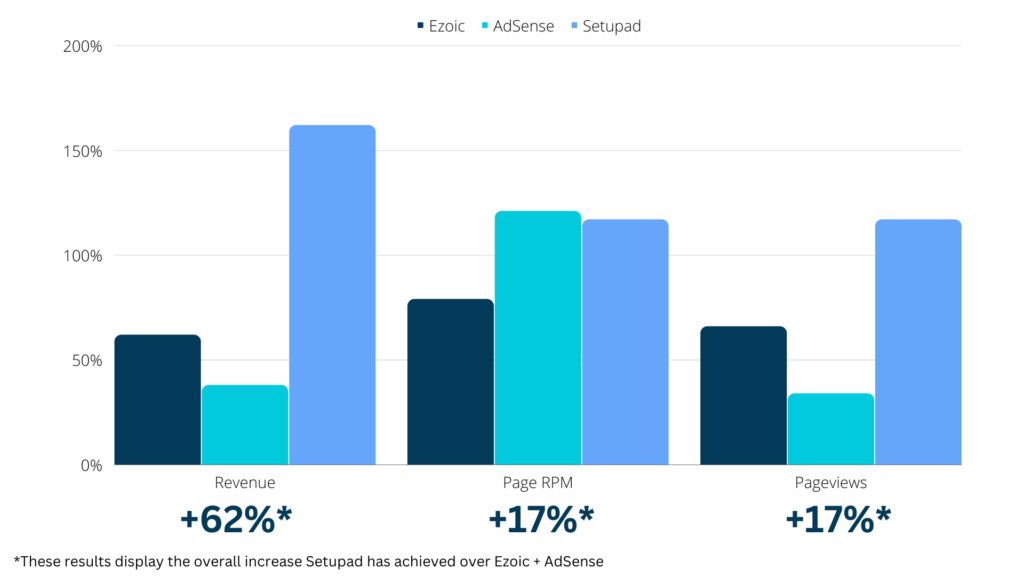 As can be seen from the chart, the pageview count has increased by 17% when the client has switched to Setupad, because the site's functionality and navigation have considerably improved. This is a big SEO factor, which directly affects the website traffic.
"The ad revenue is now up with the ad spaces getting properly filled, and this makes me feel way more motivated and enabled me to partially quit my freelancing job. The site took off immediately in America and in Latin-America probably because it has become noticeably quicker. So, now I'm working to upgrade my servers."–Barnabas, azrhymes.com founder.
The client was so satisfied with the results that he now monetizes 4 additional sites with Setupad.
Would you like to try our solution for your website? With Setupad, you can start monetizing your website without any volume commitments or implementation costs.
We understand that technical issues can arise, so our tech support comes free of charge to all our clients, alongside other great perks.